Goth girl shocks her family with an "Instagram girl" makeover
Ipswich, United Kingdom – Emily Boo got a makeover of epic proportions, but her family wasn't impressed.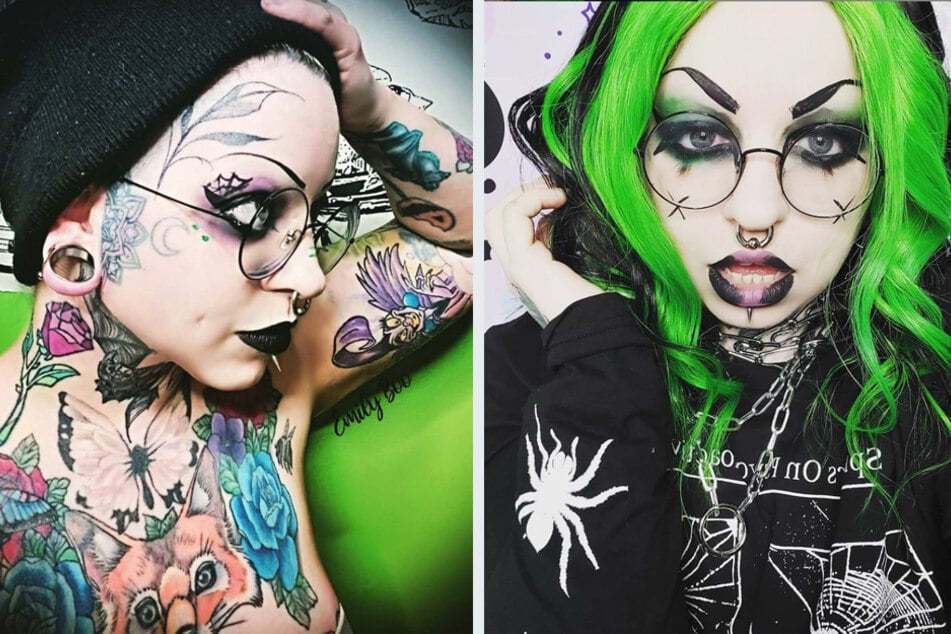 After Emily Boo got her first piercing, she was hooked.
Since then, she's had nearly everything pierced, and has adorned her skin with 150 tattoos.
With dark eye makeup and pale foundation, Emily is the epitome of goth, and she loves her look.
"Black is my happy color," she told Hooked On The Look.
While she loves her appearance, Emily admits it's garnered a slew of negative comments from strangers, who often say things like "Where's the funeral?" and "You've ruined your pretty body."
Given she's rocked the goth look for a large part of her life, Emily's husband and six-year-old daughter Violet have never seen her any other way.
That all changed when she got a makeover, becoming transformed into an "Instagram girl."
One of Emily's biggest fears was having to wear pink, yellow, jeans, or open-toed shoes for the new look's debut.
"I hate yellow. It's too cheery," she explained.
This made it all the more jarring when she opened the wardrobe bag of clothes her stylist had picked out for her and saw jeans, pointed-toe flats – and a yellow-gold shirt.
The big reveal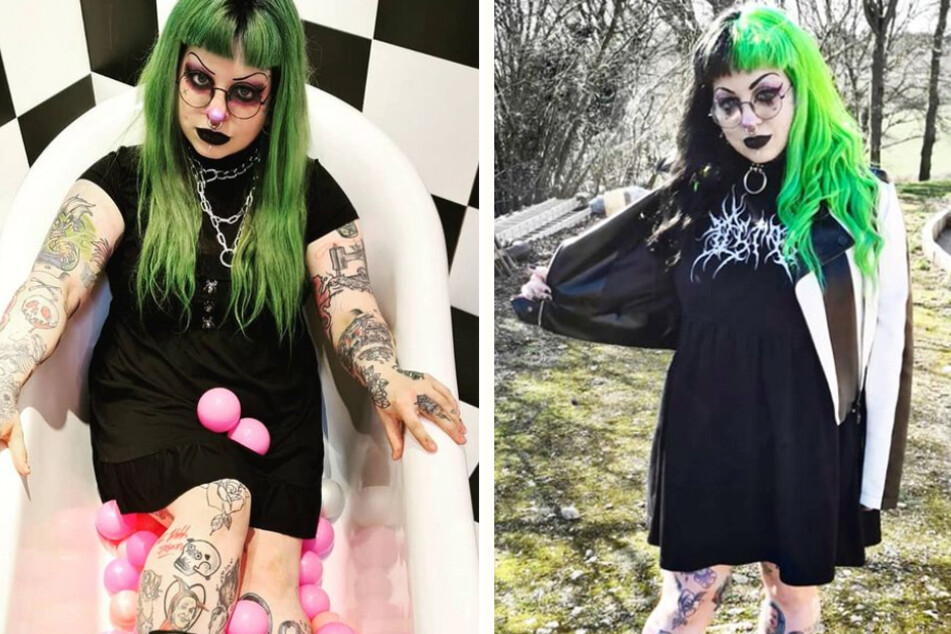 When Emily tried the new shoes on for size, she noted that they looked like they could be from the "Joe Exotic collection", referencing the hit Netflix show, Tiger King.
Once Emily caught a glimpse of herself in the mirror for her after new look was completed, she was shocked.
"It feels wrong to not have black clothes on," she said.
Before Emily's "basic" and "normal" makeover was unveiled to her family, her husband asked Violet what he thought her mom would look like.
"I think she's going to look terrifying," Violet replied, holding nothing back.
When it was time for the big reveal, Emily walked into the room, and gave her loved ones the surprise of their lives.
"What? I don't think you're my mummy," Violet exclaimed, causing Emily to burst into laughter.
"Wow, you've aged terribly," her husband joked.
Violet said she preferred her mom's goth style, to which Emily and her hubby wholeheartedly agreed.
"The only thing I think I will take from this experience is even more to be who you are. Dress how you want, and do what makes you happy," Emily said.
Cover photo: Collage: Screenshot / Instagram / emilyboo_official