Balenciaga is selling purses that look like Lay's bags for a crazy price
Paris, France - High-end fashion company Balenciaga is selling a new purse that looks like a bag of potato chips, and they expect fans to shell out big money for the novelty item.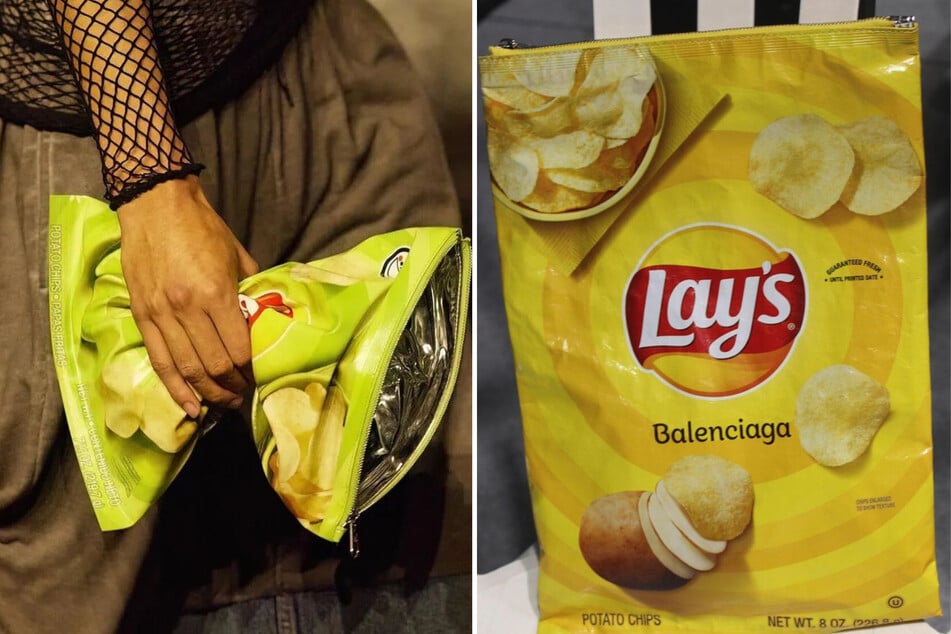 Imagine a world where you can take some of your favorite snacks and make them into a fashion statement.
Balenciaga aims to make this into a reality with their new line of handbags that look exactly like a big, family sized bag of Lays potato chips.
But here's the kicker – you'll need to drop $1,800 to get your hands on one!
The bag, designed by the company's creative director Demna Gvasalia, made its first debut at the recent Paris Fashion Week show.
A video of the event, shared to Instagram by Lays, shows a handful of models clutching the bag, but not really displaying it or demonstrating any practical use for it.
Instagram user Demnagram has shared three different flavors of the SS23 collection, including Classic, Flamin' Hot, and Limón.
One Twitter user shared a video of a Salt & Vinegar flavored bag.
The only thing truly setting them apart from an actual bag of chips is the fact that it's made out of leather, and the word Balenciaga appears underneath the Lays logo.
According to Lays, fashion fans can expect the new line of potato chip bags to drop in the summer of 2023.
Cover photo: Collage: Screenshot / Twitter / @Nadia_Nazir & Screenshot / Instagram / @Demnagram