DIY to die for: Household hacks that do the trick (or treat) for a last-minute Halloween costume!
HalloWeekend is finally upon us! If you're one of those ghouls who has procrastinated putting together a costume until the last minute, never fear – TAG24 is here!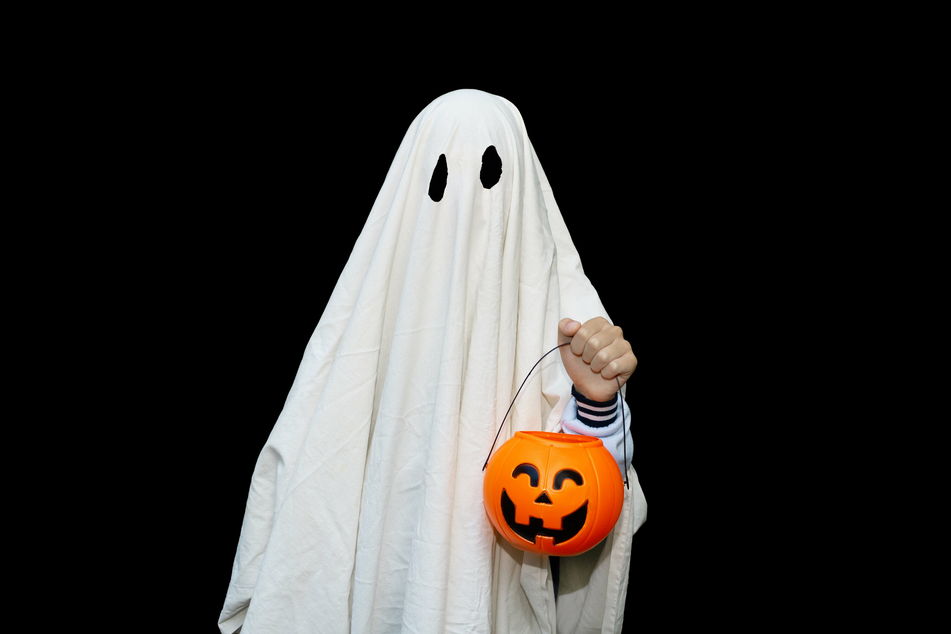 It's that spooky time of year, when everyone seems required to show off their silliest, scariest, or sexiest lewks.
But if you're out of ideas, don't panic like you're being chased in a corn maze by a masked murderer.
Halloween is reemerging after Covid-19 knocked last year's festivities for a loop. Now that vaccinations have once again allowed crowds to gather safely, people plan to party like it's 2021. Plus, masks are totally on-brand for the horror holiday!
If you've waited this long to pick up your getup, a trip to the local Halloween Spirit store might come up with empty shelves, and leave you empty-handed.
It's time to transform the trusty items lying around your house to whip up a costume to die for, and use your creativity for more than making a new TikTok vid.
There's nothing safety pins, a hot glue gun, or – for those of us who aren't as crafty – some old-school scissors and tape can't piece together.
Make your own hocus pocus and put a spell on these five household items that will get you into fast, fab fashion by the time the full moon rises on All Hallow's Eve.
Tin foil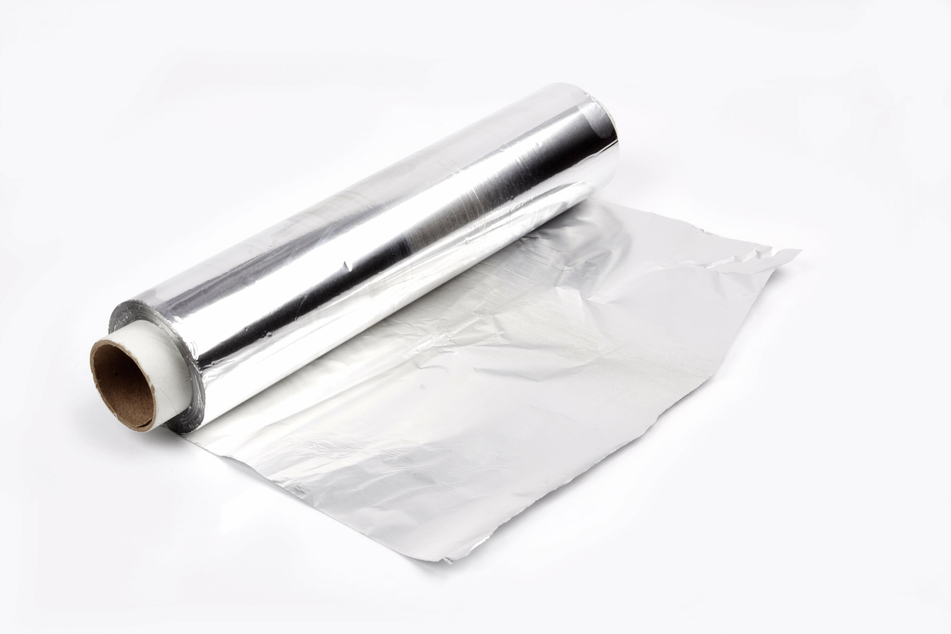 Double, double, foil, and trouble!
There's something mystical about the sharp, silver sheets of aluminum foil, perfect for creating a costume that seems shiny and new.
Tin foil also is relatively easy to mold and work with. Fold it, twist it, or take out your frustration about not having thought of a costume sooner by crunching it.
Whether you emulate the lunar landing, transform into a cone-headed antenna, or become a reflective surface – the possibilities to shine are endless.
Be a blinged-out rapper, an alien, the Tin Man, or a Hershey's Kiss and heat up the dance floor. Reynolds Wrap it up if you plan to pumpkin spice up the night with devilish debauchery.
Whatever you do, make sure to stick those slivers of 98.5 % pure aluminum metal on well, and you'll be conducting energy all night long.
Just don't get too hot, the material is said to be toxic – and not the catchy Britney Spears classic.
Garbage Bags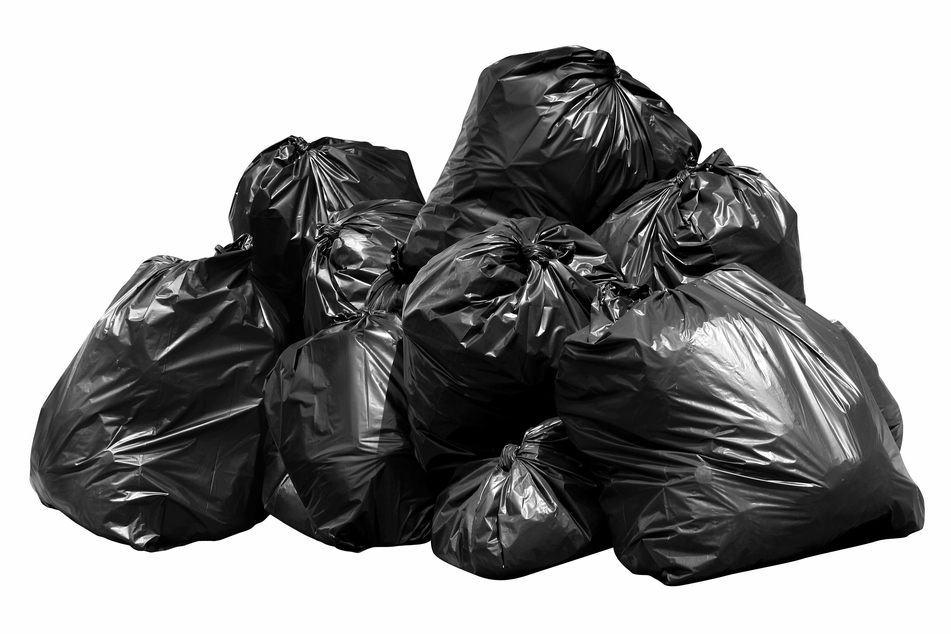 Don't let your Halloween be complete garbage!
After all, one man's trash is another man's treasure – or another's trashy Halloween masterpiece. And we stan an upcycled moment that shows some love for the environment!
Pop neck and armholes in a handy 30-gallon garbage bag, stick that Hefty baby over your head, and be any kind of black blob your heart desires.
Create the little black dress of your dreams. Join the animal kingdom as a blackbird or a bat – you can even craft wings out of a second piece of plastic. Or be a black hole and call it a day.
If you're not shy about wearing white after Labor Day, use a white garbage bag as an alternative and collect those fallen autumn leaves piled up on your lawn. Tie securely around you as you poke your head and limbs through, make a Lipton label, and you're an extra-large tea bag that packs a punch in a crunch.
Doing yard work and creating a last-minute costume at the same time? You've killed two birds with one stone!
Trimmings and trappings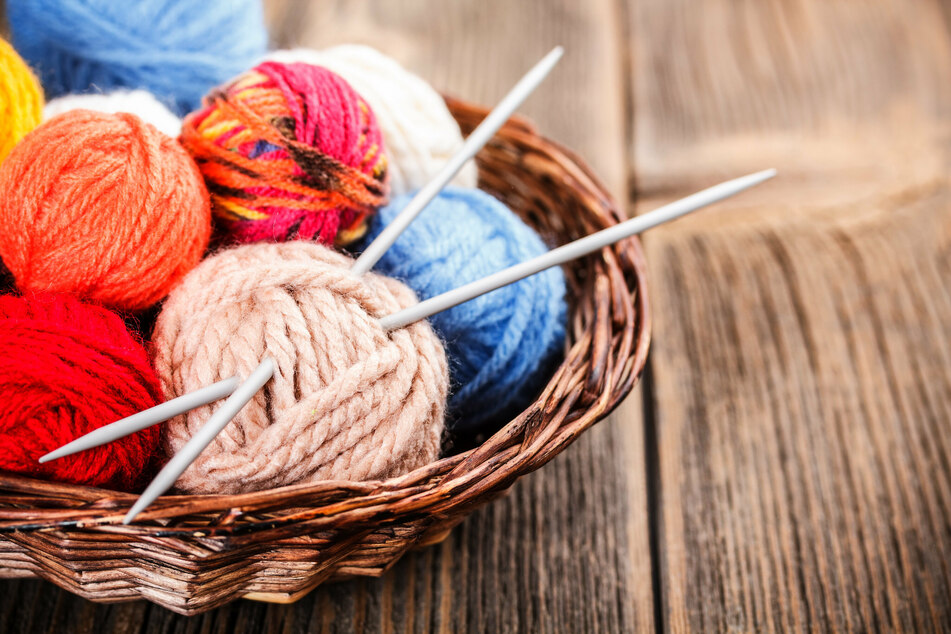 Ribbon, and yarn, and string, oh my!
If you've got random trimmings around the house, be a human sticky pad and let the bits and bobs do the work for you.
Attach leftover bows and wrapping paper to a green or red sweater and become a life-size Christmas present. If you're feeling feisty, attach a tag reading, "God's gift to the world."

Got extra long ribbon? Fix hanging pieces around the edges of a clear open umbrella and float the creation above partygoers to become a jellyfish. It's sure to go over swimmingly.
Perhaps a dose of dry humor is more your speed: Tape tiny pieces of random string to your shirt to be truly "strung out."
If all else fails, wrap some spools of yarn around yourself and become a giant cat toy. Grab a partner-in-crime to be your kitty companion and you'll be feline fine in the purr-fect couple costume.
Cardboard Boxes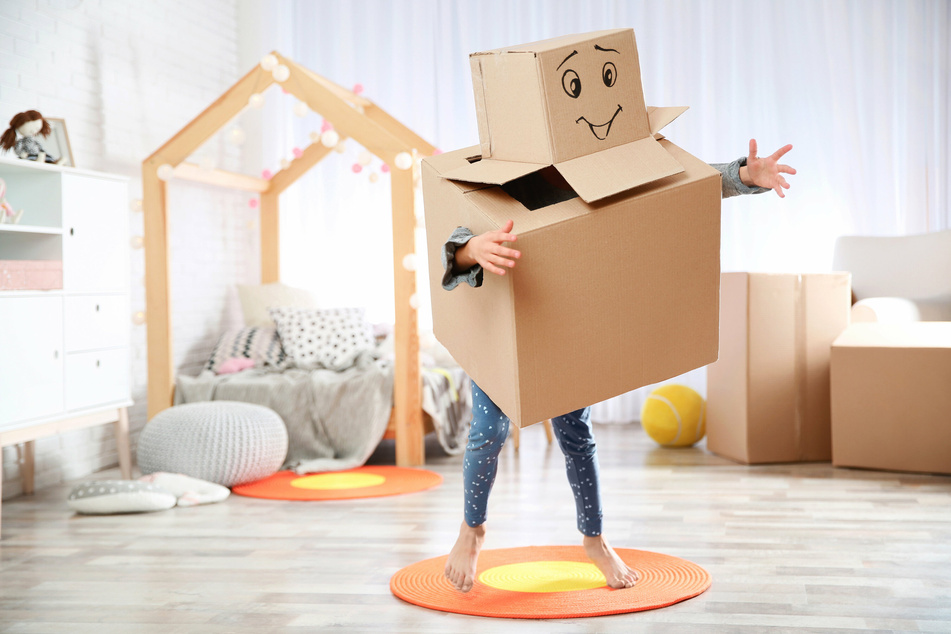 Have extra cardboard boxes at your disposal? Let me count the ways to create an eerie-sistible ensemble.
Find someone who has recently moved and go to town with all their unneeded empty packing material.
Step inside those four brown square walls, do some cutting, and the world is your oyster. Paint the outside to become your favorite car, the facade of a building, or a super robot.
A pop-up performance as a Jack-in-the-box can be sure to give your friends a scare. Bonus points if you're wearing a Michael Myers mask.
Or get meta with it and use boxes on boxes by cutting out your favorite cereal's label to become walking Fruity Pebbles or Frosted Flakes.
As Tony the tiger would say, "They're grrrrrreat!"
Bedsheet chic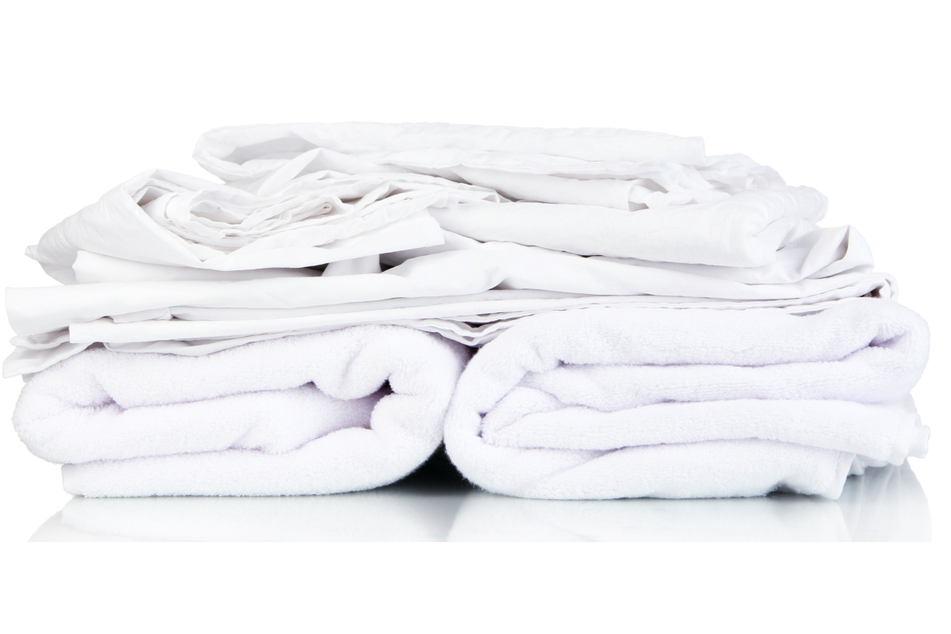 Last but not least, there's bedsheet chic!
Pull out those all-white sheets you have stuffed in the back of the closet and tap in to your inner ancient Greek goddess.
Drape the sheet over one shoulder for that regal – or college toga party – look. If you've got a matching set, fashion a skirt and halter top for a style that won't leave you looking like a basic witch on the 'Gram.
Secure with a belt and accessorize with gold jewelry, and you've got an outfit fit for ancient kings and queens.
If all else fails, you can cover up by being a classic ghost. Just don't forget to cut yourself eyes and mouth holes so you can breathe – and get extra friendly, à la Casper.
You'll be in for a boo-tiful night.
The household Halloween hacks are endless and the clock is ticking – so grab what's around you and conjure up some spook-tacular fun!
Cover photo: 123RF/mariapolspb