Uh-oh! Mother makes a big mistake with her Chanel bag – but a miracle solve saves the day
Newcastle upon Tyne, UK - A British woman learned an expensive lesson after leaving her five-year-old daughter alone with her Chanel handbag – and a pen.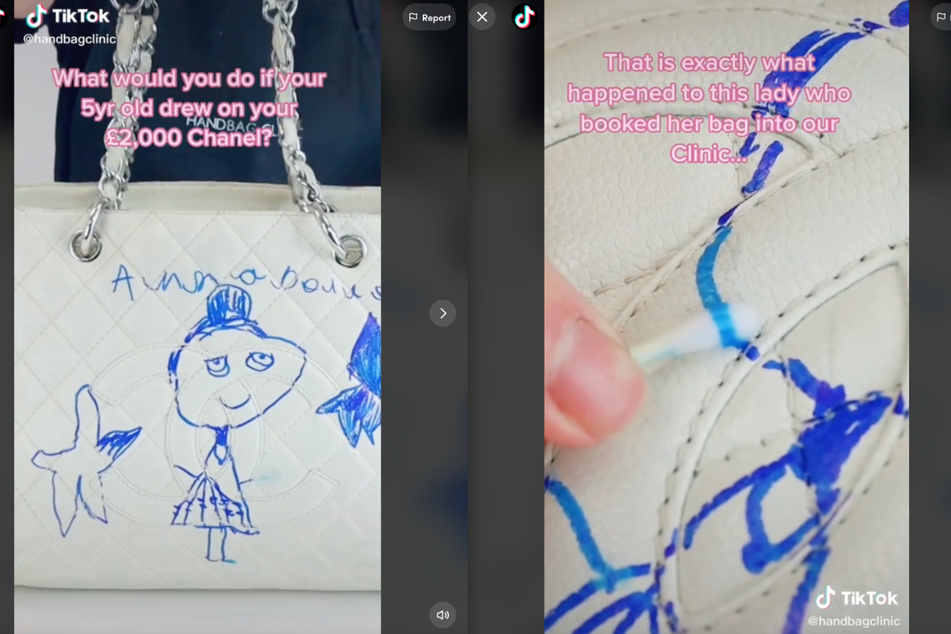 When she returned, the once pristine white leather was emblazoned with the child's work of art in blue. The girl had written a name across it and drawn two lopsided stars and a woman.
While most mothers would immediately stick their child's artwork up on the fridge for all to admire, this particular canvas wasn't just a sheet of paper, but a $2,800 Chanel handbag!
The mom had some bitter regret, so she reached out to The Handbag Clinic in Newcastle, where the professionals know how to deal with tricky cases.
While the process took several steps, the experts managed to remove most of the marker and painted over the smudges!
The Clinic shared the process on YouTube, and their success in making the bag look as good as new has them earned millions of views.
When they took the process to TikTok on Tuesday, the handbag transformation pulled in 650,000 views, 145,000 likes, and more than 2,800 comments!
The Handbag Clinic showed the steps for bag recovery
Most of the comments were targeted at the child artist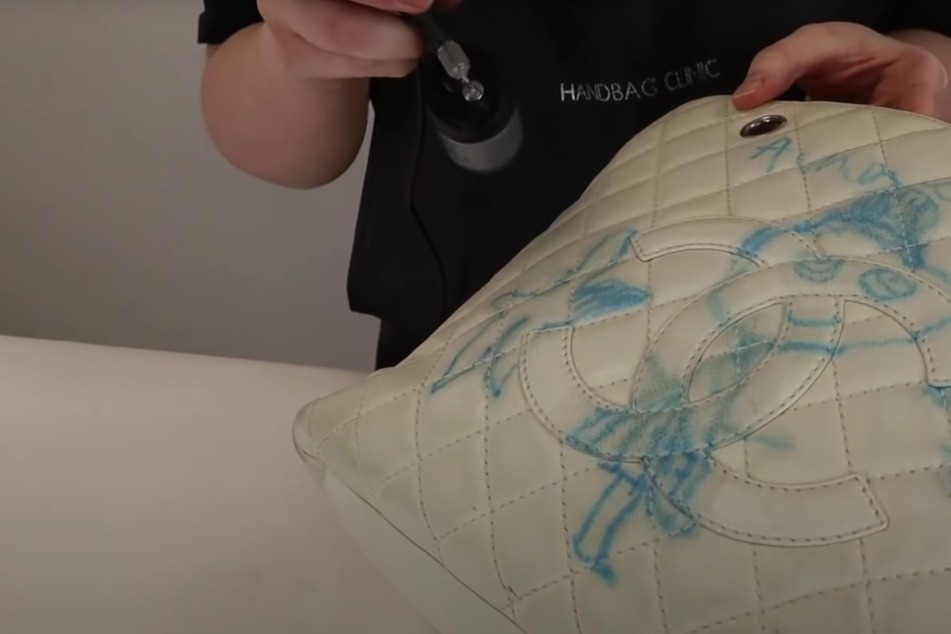 The comments on videos fell into three categories, with quite a few people admiring the new look of the bag with the novel artwork.
"Thought this drawing was just a new Chanel limited edition at first," wrote one woman. Another said, "The bag was just so much nicer with drawing."
The responses in the second category were purely sarcastic.
"This is my daily reminder to take my birth control," a lighter comment wrote. One user said that they would "give the child up for adoption," while another wanted to "leave the kid at a rest stop and drive off."
But of course, there are many people who have been in the same boat, either as a child or parent.
"When I was four years old I 'embellished' the paint on my mother's convertible with a rock. I'm surprised I'm still alive," wrote one. "[My kid] 'embellished' the registration papers for my new car with scissors," reported another.
These testimonies alone made the scribbled-on handbag seem like a bargain.
The Handbag Clinic did not disclose the cost of refurbishing the Chanel bag.
Cover photo: Screenshot/YouTube/Handbag Clinic Official