"I discovered the gym, and everything changed": Man loses 180 lbs and transforms his life with tattoos
Los Angeles, California – Kevin Creekman had struggled with being obese for the majority of his life, but when he turned 18, he knew something had to change.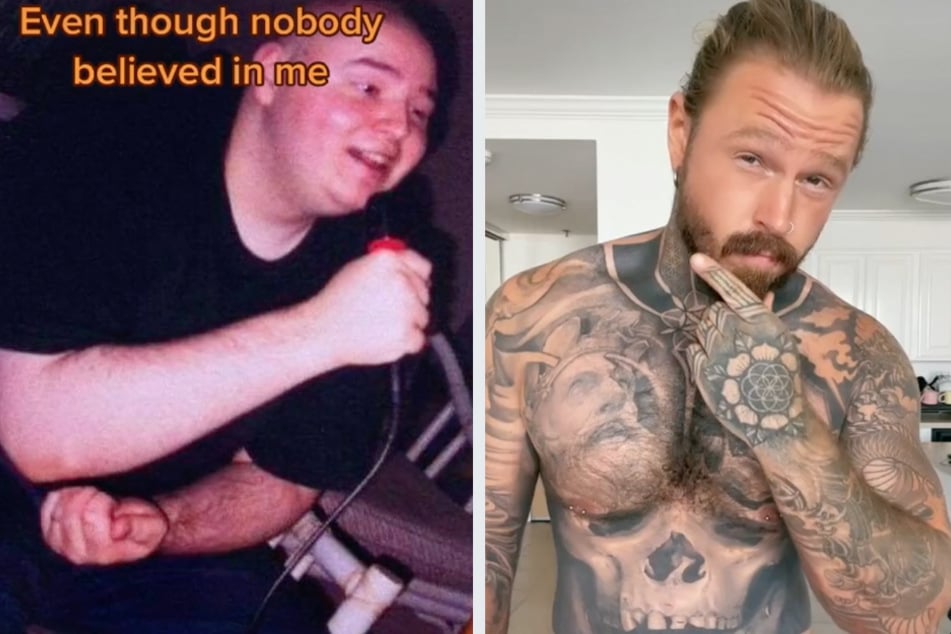 Having spent the majority of his life overweight, Kevin Creekman came to the realization that his lifestyle had to change if he wanted to have a long and fulfilling life.
At his heaviest, Creekman weighed in at 335 lbs. He had been living quite the sedentary life, playing video games for hours on end while filling his stomach with junk food on a daily basis.
But when Creekman first set foot into the gym, "everything changed." Once he began working out and adhered to a low-cal, low-carb diet, Creekman lost 180 pounds; yet still found himself struggling with his body-image.
Given his drastic weight loss, Creekman had a large amount of excess skin in his midsection, something he told Truly "got in the way of feeling that I could say goodbye to my fat kid self."
Even after going through a skin removal surgery, Creekman refused to go shirtless due to the highly visible scars that were left by the procedure, which led him directly to tattoos.
Now, his entire stomach, back, neck, and arms are fully covered with ink, allowing the scars that were once so vivid to blend in with the various designs.
"Since I have my tattoos now," he continued, "I feel definitely way more free in my skin."
With his newfound look and confidence, Creekman has had many doors opened for him in realms he never once thought possible. His social media profiles have blown up, which brought in various sponsorship deals for Creekman, who now lives off of the money he makes from said deals.
"I definitely don't feel ashamed anymore. I'm proud of what I achieved," Creekman said.
Cover photo: Collage: Screenshot / TikTok / kevincreekman / Instagram / kevincreekman