Meet the 81-year-old grandma who is crushing her #fitnessgoals in the pandemic!
Berlin, Germany - Internet celebrity, fitness junkie, grandma: Erika Rischko's passion for staying active during Germany's lockdown has made her a TikTok sensation, but the 81-year-old says she's only doing it all for fun.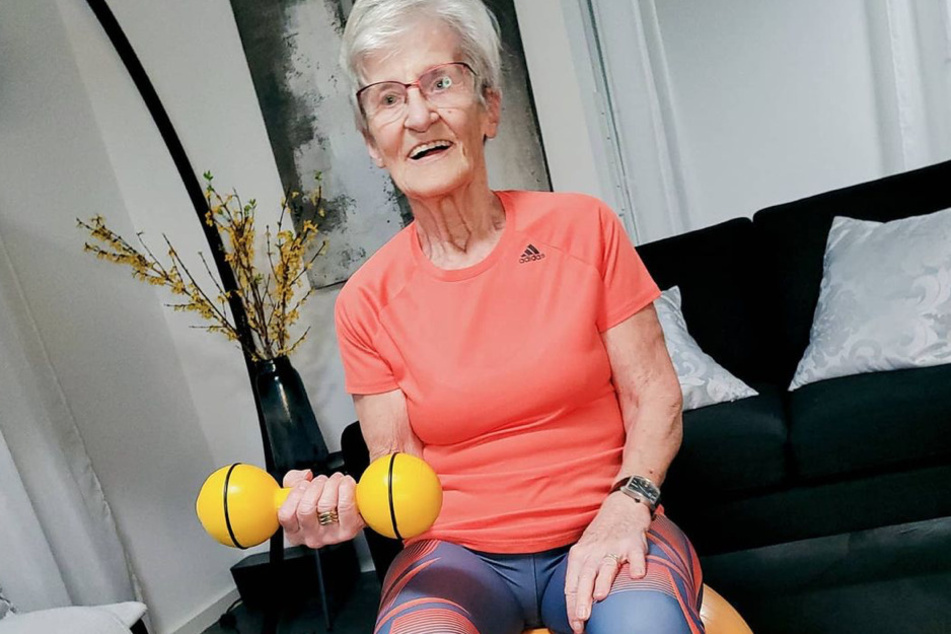 She's not an influencer – if anything, Erika Rischko would call herself a "fitness junkie." But she can't deny that she's an internet star, with her most popular exercise video racking up over 10 million views from around the world on TikTok.
The 81-year-old German woman has been featured on Good Morning America and is busy fielding requests from international outlets.
"This is crazy. I absolutely never dreamed of such a response," she said.
Mother of two and grandmother of one, Rischko is now the internet's go-to motivator – though she's just doing it for fun, she said.
Her motto is "the older, the wilder," and she already has more than 15,000 followers on Instagram and over 134,000 on TikTok – and both numbers are rising sharply.
"Everyone has a bit of floor at home, everyone can do any exercises," she said. "You can always come up with something, and there are so many ideas online. Using chairs to work out your triceps is great, for example."
Rischko has virtually no equipment at home, aside from three-pound dumbbells. "In the gym, I can lift quite a bit more."
Rischko hopes to be a role model for everyone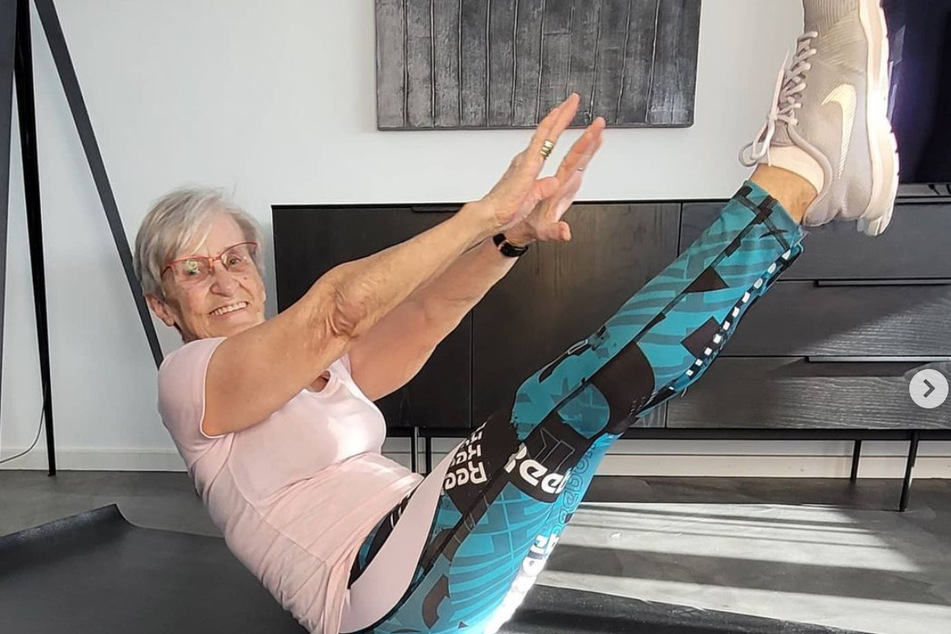 Her daughter holds the camera when Erika and her husband, also 81, perform dances to pop songs. "For that, the choreography has to be right in 15 to 20 minutes, otherwise we do something else," she said.
Rischko would like to break the 10-million mark, but not at any price, and draws the line at some challenges, such as ice bathing.
"No thanks – I don't need that," she said, preferring instead to do power workouts, Pilates and yoga.
"It all depends on how sore her muscles are from exercising the day before. She is as fit as she appears, despite two artificial knee joints from 2003. "That's why I can't jog and jump as well as I used to, but other things work."
With her exercises, Rischko hopes to be a role model for everyone who wants to get through pandemic in good shape, she says.
She is actually doing less exercise than she used to due to the pandemic. Before lockdown, she was spending 14 to 15 hours a week in the gym, and she hopes to be back there soon.
It was her daughter's idea to put the videos online on the short-form mobile video app TikTok, she says, paving the way for her viral fame.
For her part, Rischko is glad to be changing the way people think about aging. "If I can change the stereotype of old people being boring or not being active just a bit, that makes me very happy," she told Good Morning America.
Cover photo: collage instagram/erikarischko