Single mom hatches a "ridiculously fun" plan to drop over 150 pounds in just months
Cardigan, UK - Although Donna Griffiths' scale read 308 pounds, it wasn't until her weight prevented her from keeping up with her kids that she knew it was high time to lose weight. The mom crafted a fun plan that has now inspired Instagram followers around the world.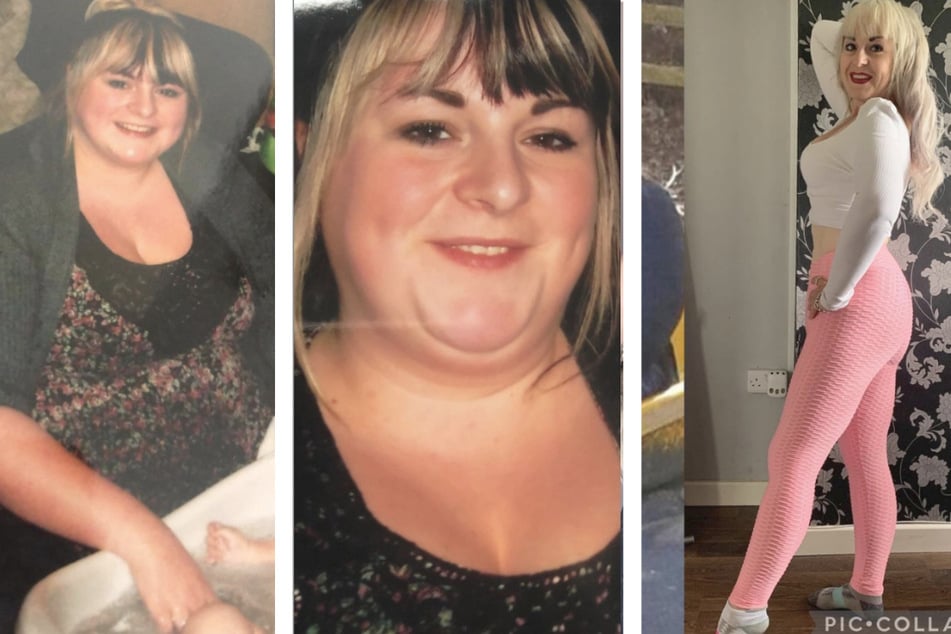 Chocolate, kebabs, burgers, and fries - Donna used to shovel them in by the ton.
Even as a teenager, she was chubby and overweight.
"I've always loved food, to the point of obsession," she confessed to the British tabloid the Mirror.
As a result, the number on the scale climbed higher and higher.
"I looked at myself in the mirror and just hated what I had become," she recalled.
As a mother of three and a single parent, Donna just couldn't afford a gym membership or pricey diet programs.
"I'd tried countless diets where I felt deprived, so decided to embrace my love of [takeout] rather than reject it," the 37-year-old shared. "Rather than fight against that, I figured I didn't have to feel like a martyr if I was clever."
And clever she was. With a bit of experimenting, Donna soon came up with tasty ways to recreate her favorite junk food and takeout treats with healthy alternatives.
She also invested in a $14 hula-hoop and started doing one-hour hooping sessions, rather than joining a gym time she couldn't afford.
And she cut costs and extra calories dramatically by cooking at home, instead of spending the more than $560 a month on take-out, as she had before.
Donna gives nutrition tips on Instagram
Today, Donna shares nutrition tips on her Instagram to her over 7,000 subscribers, where she highlights her incredible transformation.
She's very open about the struggles that triggered her to eat in the past, such as boredom, the loneliness of being a single mom, and being able to rationalize "eating for two" when she was pregnant.
The Brit said she has turned her obsession with food from a negative one into a newfound awareness and appreciation for what she puts into her body.
In just six months, she has lost more than 168 pounds - a huge success for the mom-of-three.
"I basically wanted to show that losing weight can be cheap and easy. Soon, I weighed less than I did when I was 10 – and it had been ridiculously fun," she admitted.
Donna is now finally feeling comfortable in her body and doesn't regret all the hassle of dieting in the slightest.
"Every single aspect of my life has been transformed in the last two years. I'm the mum my kids deserve, and the woman I should've always been," she said.
Cover photo: Collage: Screenshot/Instagram/donnagriffith