This 600-pound man transformed his body one bike ride at a time!
Orange County, California - After one step too many that left him breathless and doubled over with the effort, one 600-pound California man got on his bike and pedaled his way to health.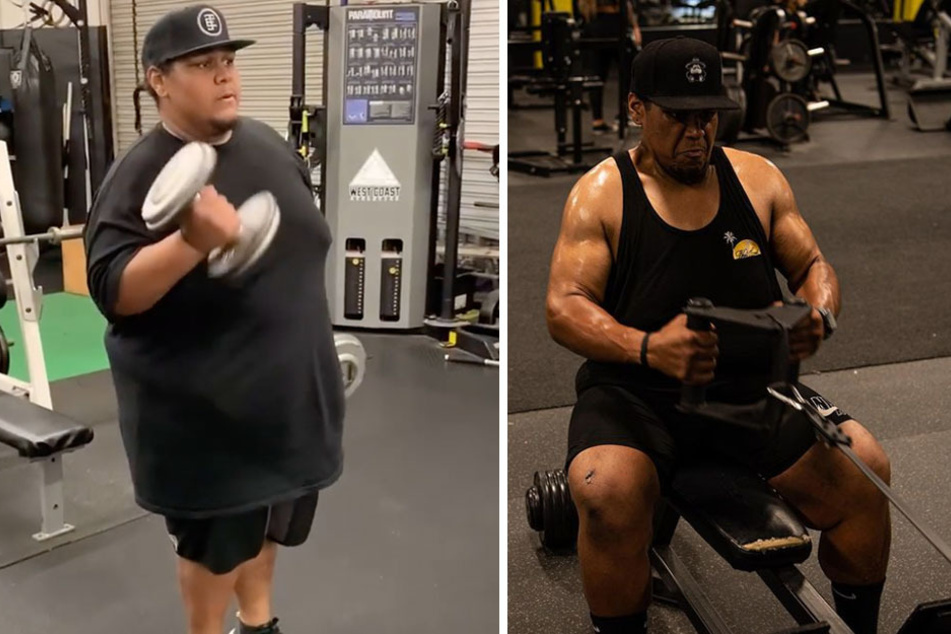 It all started when Anthony Lopez had the sobering realization after his grandfather passed away that if he wanted to truly live, he needed to make some big changes – both physically and mentally.
When he first started his weight loss journey, Lopez weighed in at over 600 pounds. He's since dropped 325 and has another 65 to go to hit his goal, but the work has just begun.
As with anyone trying to lose weight, Lopez had to completely change his lifestyle. From what and when he eats, to finding the right type of workouts for him, the 30-year-old had to adjust to an entirely new way of living.
A key component to both weight and fat loss is putting in the time for cardio – for many, the most dreaded part of any workout routine.
But as long as you find the exercises that you won't hate with every fiber of your body, it doesn't seem so daunting. For Lopez, the sweet spot ended up being mountain biking, as he told the Red Bull Bulletin.
The fact he doesn't fit the mold of the average mountain biker isn't something he wastes time thinking about. Instead, his mind and body are powering ahead, jotting down tips and pointers for others who want to follow in his footsteps.
To that end, Lopez is very active on social media.

His Instagram, TikTok, and YouTube accounts, all under the name Heavy to Modified, are dedicated to his transformation and the steps he's taken to get where he is today.
From meal prepping to videos of him practicing his technique any getting swole in the gym, Lopez shares the ins and outs of his day-to-day routines to motivate and inspire those who are living the life he left behind.
His desire to "not be fat anymore" brought him to this point and he plans on living out the rest of his life with the same mindset.
Cover photo: Screenshot/Instagram/heavytomodified