Bucatini amatriciana recipe: Make authentic pasta amatriciana
Amatriciana is one of the greatest pasta dishes to ever grace our taste buds. In this Bucatini Amatriciana Recipe, we're here to guide you through how to make authentic Roman Amatriciana and teach you what to do – and what not to do.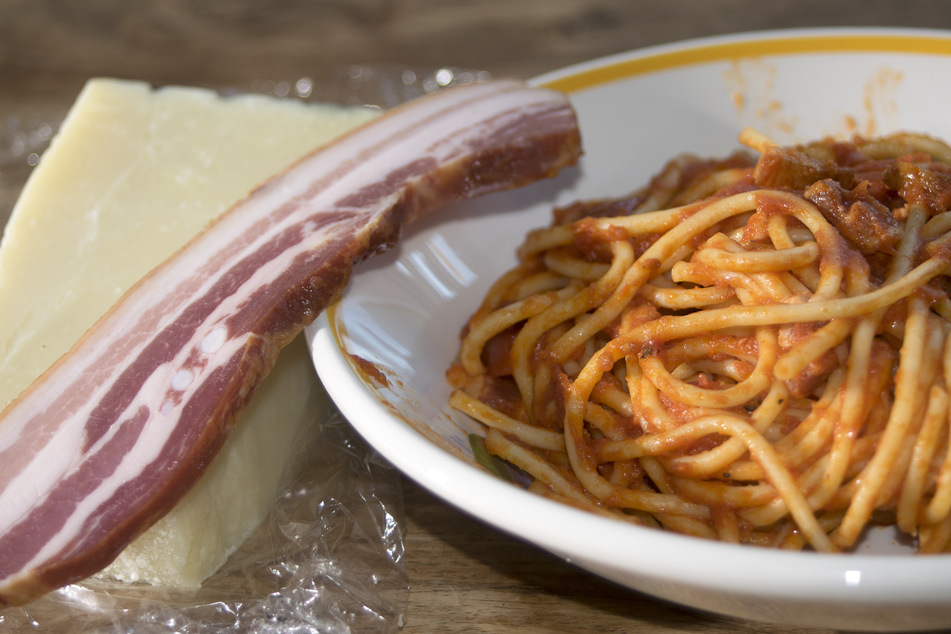 You certainly can't say that the Italians don't know how to cook simply. There are a select few cuisines that are delicious and relatively easy to throw a recipe together, but difficult to master. When a non-Italians make a Friday night dinner of spaghetti bolognese or lasagna, it might be tasty, but it likely isn't authentic.
Amatriciana is one of those pasta dishes that's often butchered in Italian restaurants in America, but it doesn't need to be. Actually, it's an insanely simple, yet delicious, meal that contains a select few ingredients, making it quite easy to put together.
In this simple Bucatini Amatriciana Recipe, TAG24's food writers are bringing you a step-by-step guide to making a delicious and authentic pasta dish that's perfect for the family.
What is amatriciana pasta sauce?
Amatriciana is a pasta sauce made primarily from guanciale (Italian cured pork cheek), pecorino Romano cheese, and tomato. This delectable sauce is best paired with bucatini pasta – a thick spaghetti-like noodle that has a small hole running through the center of the tube.
Like a traditional Italian Carbonara, amatriciana originates from the classic "Pasta alla Gricia", which is a Roman pasta dish made from pecorino Romano cheese, black pepper, and guanciale. The only major difference between these two different pasta dishes is the inclusion of tomatoes in amatriciana.
Where does amatriciana come from?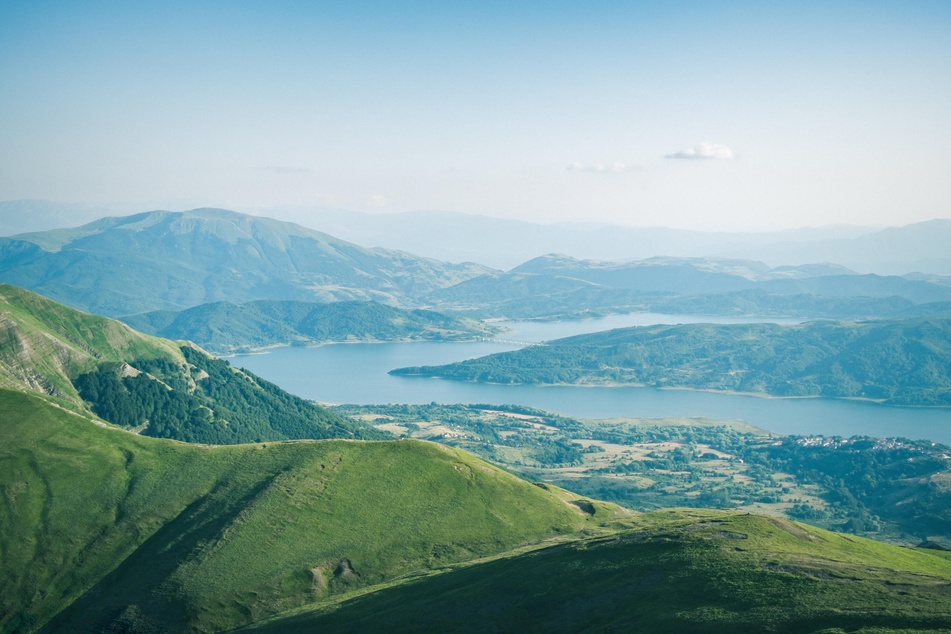 Amatriciana comes from the Lazio region of Italy, and is often considered a "Roman" dish. Lazio is actually a huge central district of the Italian peninsula. It includes not only Rome, but also the Bracciano, Vico, and Bolsena lakes as well as River Tiber.
Amatriciana itself comes from the town of Amatrice, which is where its name comes from. This small mountain town is also located within the Lazio region.
Authentic bucatini amatriciana recipe
Authentic amatriciana requires very few skills, ingredients, or tools. All you really need is a big pot to boil some water and pasta in, and a big sauce pan or wok to prepare the sauce in! A nice wooden spoon and something to drain the water with might also come in handy.
Make some of the best pasta you have ever tasted with this astoundingly simple, easy, cheap, and authentic Bucatini Amatriciana Recipe!
Pasta amatriciana recipe | Ingredients
Amatriciana has very few ingredients and most of them are pretty cheap. After all, Italian cooking is relatively simple, but choosing high-quality ingredients is key to making it not only taste delicious, but as authentic as possible!
Pasta Amatriciana Ingredients:
18 oz Bucatini pasta (can be substituted with other pastas, as detailed below).
2 Cups guanciale, diced by hand (can be substituted with pancetta or bacon, as detailed below).
2 Cups pecorino Romano cheese
4 Ripe tomatoes
17 oz tomato purée
Olive oil
Black pepper
Salt
The ingredient portions in this recipe make enough amatriciana for four people. You can adjust these measurements depending on the size of the group you're feeding! Also, if you have leftover pasta sauce, feel free to freeze it so it stays fresh for use at a later date!
Pasta amatriciana recipe | Instructions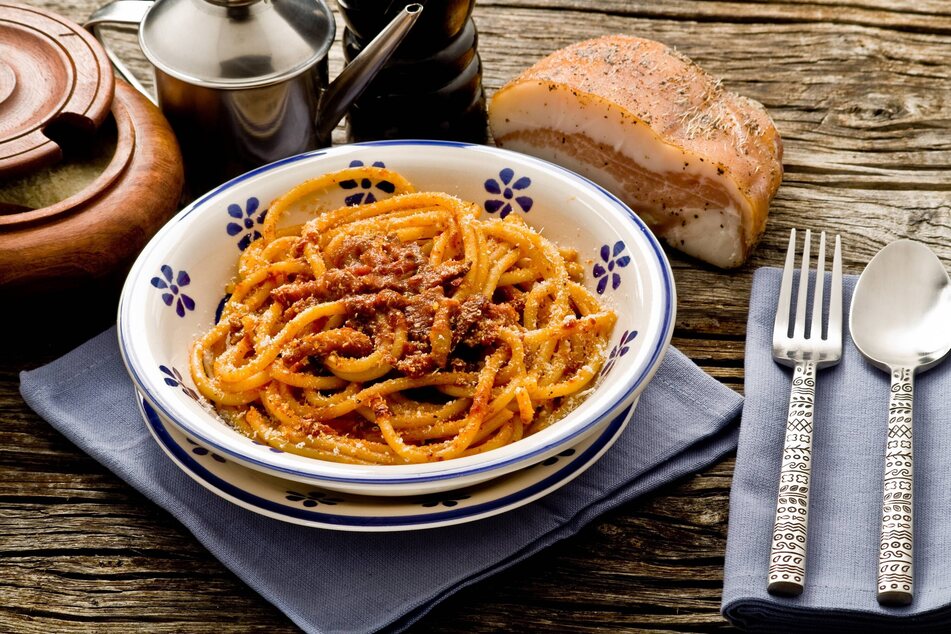 Making amatriciana is actually super easy and simple. While it can also be made rather quickly, we do recommend boiling it for at least one to two hours. However, if you're in a hurry, there's no shame in serving it straight away if need be!
How to make bucatini amatriciana:
Step 1: Bring your water to a boil in a large pot, making sure to generously salt the water once it reaches a rolling boil. Note: only do this if you are planning on serving right away. If not, feel free to hold off on salting your pasta until you're ten minutes away from being finished.
Step 2: Make sure that your guanciale is diced into medium-sized chunks. Finely rate your pecorino Romano cheese if it is not pre-grated, and dice your tomatoes into small pieces.
Step 3: Heat up your skillet, frying pan, or wok, and toss in the guanciale. Cook the pork until the oils have been released and the guanciale is a bit crispy.
Step 4: Once your guanciale is nicely crisped, add in your diced tomatoes, a small bit of olive oil, and some cracked pepper.
Step 5: Cook off the tomatoes until they are plump and juicy from absorbing the oils from the guanciale. Add your purée and stir. Season with a dash of black pepper. Add about a cup of water.
Step 6 (Optional): Place a lid over your pot and allow the sauce to simmer for 1-2 hours on low heat. Stir regularly and add water when necessary to maintain a consistent volume.
Step 7: Retain about a cup of the pasta water and then drain your pasta. Add the drained pasta to your sauce and mix thoroughly.
Step 8: Once you have mixed the pasta and sauce together, add 1/2 cup of pasta water and mix again. Next, add all the pecorino Romano cheese, saving a small amount of it for garnishing.
Step 9: Briskly mix the sauce, cheese, and pasta, melting the cheese to create a rich and delicious amatriciana sauce.
Step 10: Serve your pasta and garnish it with a sprinkle of pecorino cheese and cracked black pepper.
Amatriciana is incredibly simple and easy. With just a handful of ingredients, a little bit of patience, and a lot of foodie love, this amatriciana recipe is sure to be a crowd pleaser!
Pasta amatriciana recipe | Tips and tricks
There are too many tips and tricks to pass on about making authentic amatriciana to count! As a result, we decided to compile the best tips around to easily take this amatriciana recipe to new heights:

You can use pancetta or bacon: If you are unable to get your hands on some guanciale, try seeking out pancetta. When push comes to shove and all else fails, you can still make a tasty amatriciana with bacon.
You can use Parmesan cheese: If you can't find pecorino Romano cheese, feel free to swap it out and use Parmesan cheese instead.
Salt the water, but skip the oil: You should salt the water you cook your pasta in, but there is no need for olive oil.
Salt once it is boiling: If you add salt before the water is at a rolling boil, then the water will take longer to boil. Add it in once it's bubbling away!
Your cheese should be grated finely: The pecorino Romano cheese should be grated very finely to ensure that it melts properly and doesn't create a stringy mess in the pan.
Use tomato purée, not tomato paste: Use proper purée, not that tomato paste or tomato chunks.
Use the cheese rind: If you have grated your own cheese, keep the rind. Slice the rind into slivers and add it to the sauce in step five. This will increase the taste of the cheese in the pasta, making it richer and more delicious.
Skip out on onions: No onions. Just…no onions. While onions are great in other dishes, there's no need for them in authentic amatriciana.
Take a few hours to let it boil: If you have the time, then we'd really recommend letting the sauce boil for a while to attain the best flavor profile.
Use the best pasta you can find: It can be hard to find bucatini, and there's also the chance that you just don't like it. in either case, just use the pasta that you like that's readily available at your local store.
If you can't find bucatini, look for "tubular spaghetti": In many English-speaking countries like the United States and Australia, you might not be able to find bucatini anywhere. However, you might find "tubular spaghetti," which is actually the same thing as bucatini, but with a different name.
Is this a traditional amatriciana recipe?
When cooking amatriciana in North America, it can be quite hard to make it truly "authentic" or "traditional". Why? While pecorino Romano cheese isn't too hard to find, it can be extremely difficult to find guanciale in the US.
Authentic amatriciana only contains five ingredients: guanciale, pecorino cheese, pasta, tomatoes, and black pepper. If one of these five ingredients is missing, then you can't make an authentic, traditional amatriciana.
So, because this is a more traditional amatriciana recipe, it might be hard for you to find the right ingredients in North America. If you can't, fret not! Feel free to make any needed subsitutes, and the outcome will still be delicious!
Do I have to make amatriciana with guanciale?
While traditional amatriciana "must" be made with guanciale, you can still use pancetta or (only if absolutely necessary) bacon to make it. In North America in particular, it can be very hard to get guanciale, as it is an Italian cured meat specific to the cheek of the pig.
Guanciale is extremely high in fat, making it extremely delicious and flavorful. The pork cheek is also very rich and salty, and has a fantastic texture when combined with the pecorino and tomatoes.
In the end, though, you don't have to make amatriciana with guanciale. You can still make it with pancetta or bacon if necessary, and it will still be delicious.
What is bucatini? Can I use different pasta for amatriciana?
Bucatini is a long pasta similar to spaghetti, but with a twist: it's a tube, with a hole that goes all the way through the noodle. Its tubular shape provides a larger surface area for the sauce to gather on, and more space for cheese and sauce inside the pasta itself. Though bucatini is the traditional pasta of choice for this recipe, you can also make amatriciana with a number of other pastas.
Try using one of these pastas to make amatriciana:
Rigatoni
Fettuccine
Linguine
Tagliatelle
Ziti
Ditalini
Your best bet you can't get bucatini or "tubular spaghetti" is rigatoni. The shape of this pasta is perfect for collecting the amatriciana sauce, and has a fabulous texture when cooked al dente.
Traditional amatriciana is a real treat: Should you make it?
Bucatini Amatriciana is a delicious, easy-to-make pasta dish. The richness from beautifully ripe tomatoes, combined with the saltiness of guanciale and the tang of the pecorino Romano, creates a dish so gorgeous that it is perfect for the whole family.
If you can find the right ingredients and want to make a traditional Italian dinner, give amatriciana a go. Put some time aside to let it boil for a few hours if you can, and top the dish off with a glass of wine – you deserve it!
Cover photo: IMAGO / Panthermedia