Salsa recipe: Make your own salsa with just these four ingredients
Salsa is a simple summer snack that you can whip up in a flash. You can make it with almost any fruit or vegetable you happen to have in your fridge, as long as you have these four things on hand.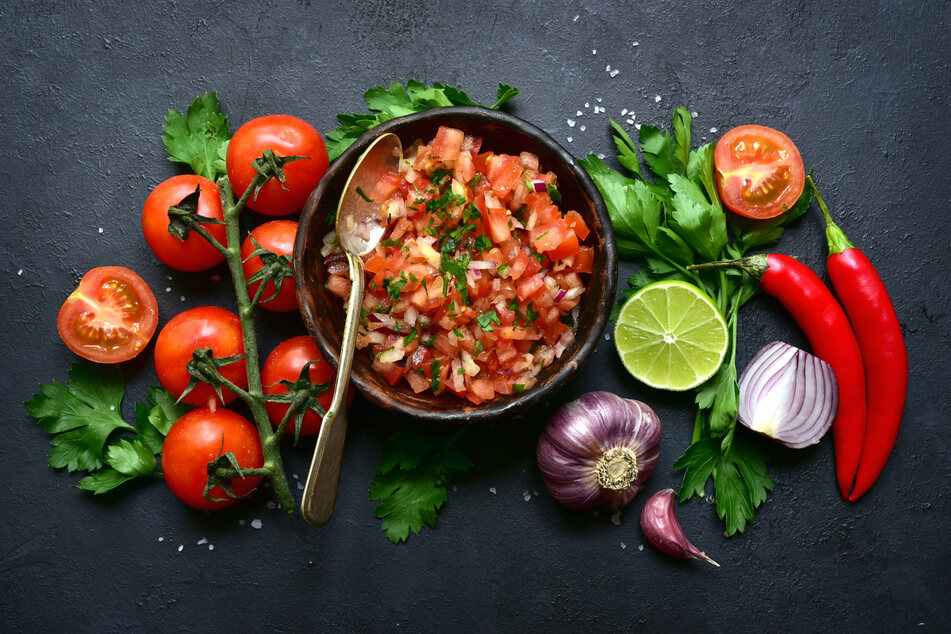 Salsa is more than just a dance. It's a perfect summer party food. You can dip chips into it, you can use it as a topping, or you can just eat it with a spoon.
To make a fresh salsa, there are just four things you need to have on hand:
Onions are pungent and give your salsa a bite. These can be chopped or diced, and cooked, or raw, and even pickled can be nice.
Garlic is powerful when raw and sweet and sultry when roasted. And regardless if you cook it or not, it adds depth to a salsa and almost any dish.
Lime juice or bits adds acidity and brightness to your dip. Lime is best, but lemon will also do in a pinch.
Love it or think it tastes like soap, cilantro is a beautiful and classic addition to many a fresh salsa. But if you really hate it, you can scrap it.
These make up your base. What comes next is really all just a matter of taste or what happens to be in your fridge. – or what you can grab from the store or steal from your roommate.
Salsa recipe for fruit like pineapple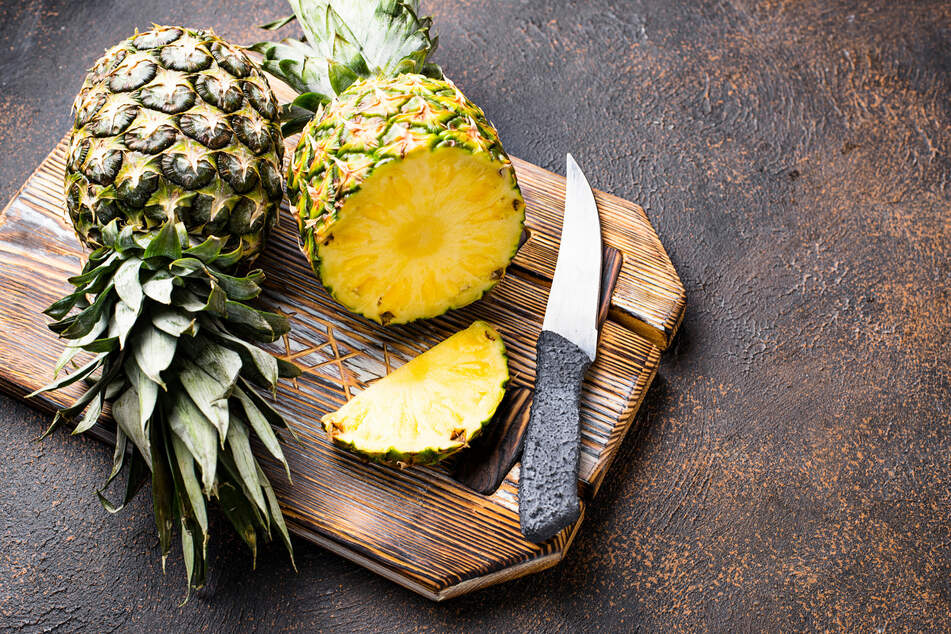 Tomatoes and serrano peppers are of course the classic options to roughly chop and mix in with our fabulous four to make a classic version of a fresh salsa or Pico di gallo.
But tomatoes are just the beginning. Fruit is great for fresh salsa!
You can use pineapple, or watermelon, mangos, peaches, or nectarines. Really any fruit you find will work – except maybe banana, and pear, as when mashed or finely diced, they turn to slime.
The trick is to remember that unlike the tomato, these salsas will need a bit more salt and lime, as well as maybe some chili, to make them more dip and less fruit salad.
Cut the fruit you find into a good size for dipping, and add salt and pepper to taste. Don't be afraid to give your fruit salad a kick by adding minced fresh or powdered chili.
Making the salsa base work for veggies too
Make a twist on the tomato based classic by chopping up a cucumber instead. This fresh green watery vegetable makes for a refreshing, more salad-like salsa. It, too, can benefit from a chili kick.
Want a more bitter chunky salsa? Grab the bell peppers from the veggie drawer. These you can roast in the oven or quickly broil for softness. Or, you can mix these raw bits with some tomatoes, and you've got a new salsa blend to boast.
Tomatillos can also be used for a fresh green salsa verde. They are best roasted or broiled, though they too can be mixed with base ingredients to make for raw fresh salsa.
The bottom line with a fresh salsa is to cut your ingredients to a size you like for dipping. You can also blend them separately and then mix and taste continuously. Salsa is fresh, and sometimes fresh ingredients taste different on different days. The trick is simple: mix and taste.
Cover photo: 123RF/lilechka75