How to make bangers and mash with onion gravy: An easy recipe for a British classic
Looking for a taste of Britain to shake things up in your menu? Look no further than an easy recipe with a long history: bangers and mash with onion gravy!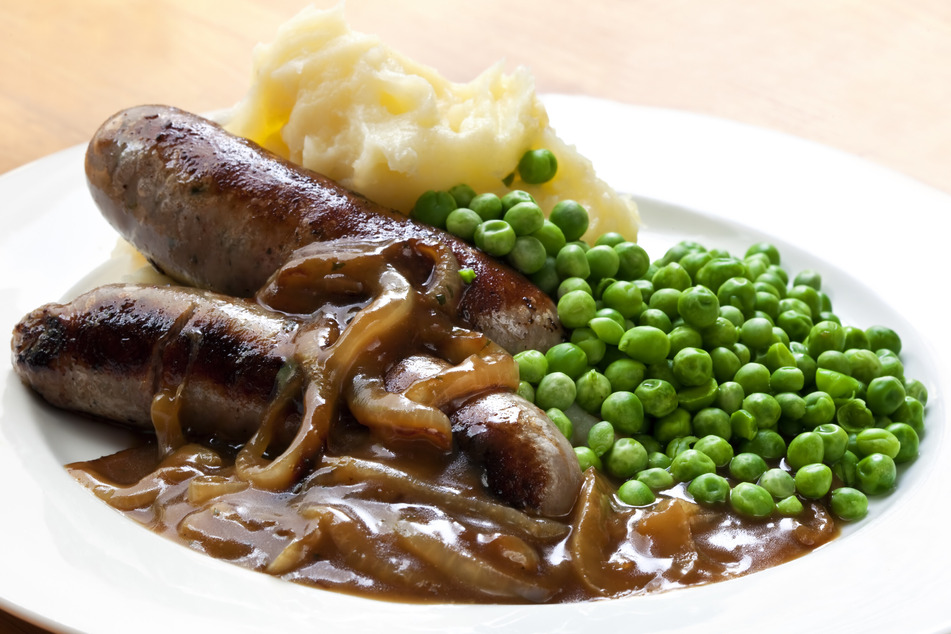 If you're not too into cooking, but you'd love to make your significant other, or perhaps your family, a delicious dinner, look no further than this simple bangers and mash with onion gravy recipe.
Less is more with this traditionally British recipe, and its delicious, sweet onion gravy, adds a perfect twist to a straightforward meal.
To head off any snickering at the back, the "banger" in bangers and mash stands for sausage, of course. It's also a fitting coincidence that the word can also mean "hit" in British slang, and although that's usually reserved for music, this recipe is sure to be a star at the dinner table.
So tuck into TAG24's food guide and bring this favorite from across the pond to your mealtime!
What is bangers and mash?
Bangers and mash is one of the most homely meals you could ever hope to make. A British staple rumored to have originated during World War I, this dish is rich with flavor and calories. It is generally made up of three components – the sausages, the gravy, the mash – but is often served with other non-potato vegetables as well.
As far as the origin of the word "bangers" is concerned, the story goes that wartime meat shortages meant that sausages had to be made with a number of additional "fillers" to make up the space. One of these fillers was water, which caused the sausages to explode with a loud "bang" while cooking them.
It doesn't take long to smash together a feed if you're willing to cook your family this treat of a meal. Just remember, though, that this recipe might be packed full of flavor, but it's not exactly ideally suited for a diet.
Is Irish bangers and mash different?
Lots of regions have slightly different styles to their bangers and mash recipes. One established variation comes from Ireland.
The main difference between standard English bangers and mash and its Irish counterpart are the sausages. Irish bangers contain eggs and rusk, while English bangers contain only breadcrumbs.
Ultimately, though, what you make of the dish depends entirely on your personal preference.
Fun Fact: "Rusk" is a type of dry bread that has been twice-baked, similar to biscuits.
How to make bangers and mash with onion gravy
Bangers and mash have multiple components, as the name of the dish suggests, but ultimately, this is a recipe that requires a measly ten ingredients to get off the ground – and it's about the way you treat those onions.
Bangers and onion gravy ingredients

8 Beef or Pork sausages
3 large onions
2 cups vegetable, beef, or chicken stock
Worcestershire sauce
Olive oil
Butter
Sugar
Flour
Black Pepper
Mash ingredients
5 large potatoes
Butter
Salt
Black Pepper
Bangers and mash recipe | Instructions
Every step to making a successful bangers and mash meal is relatively simple. Just remember to time that mash, so it is ready when the bangers and onion gravy are steaming hot and ready to consume.
Instructions for bangers and onion gravy
Step 1: Roughly chop up your onions, they don't need to be too small or accurately diced, but also not too big.
Step 2: Place your sausages into a deep-dished frying pan with a small quantity of olive oil. Get them nice and crispy and cooked through, but not dry.
Step 3: Remove the cooked sausages and put them aside. Add a decent amount of olive oil to the same pan, followed by the chopped up onions.
Step 4: Fry off the onions in the olive oil for about 3 to 4 minutes, or until translucent. Whilst frying, make sure to scrape up that delicious sausage residue left on the bottom of the pan. Meanwhile, boil about 2-3 cups of water in a separate pot (or a kettle for you sane Europeans).
Step 5: Add about a quarter of a knob of butter, mixing with a wooden spoon until completely melted and integrated with the onions. Place a lid on the pan.
Step 6: Cook on a medium heat for 6-8 minutes, stirring intermittently and making sure that the onions don't burn. Meanwhile, add two-to-three tablespoons of stock powder to the water and mix thoroughly.
Alternative: Use a stock cube with about 2-3 cups of water, or purchase pre-prepared stock in a carton (approximately the same quantity).
Step 7: Add about 2-3 tablespoons of white caster sugar to the onions, mixing again until melted and integrated. Place the lid back on and continue to cook for about 4-5 minutes.
Step 8: Reduce the heat and mix in about 3-4 tablespoons of flour, until the mixture is thick and glutenous. Does it look super unappealing? Yeah, good, then it's on the right track.
Step 9: Slowly add the stock, constantly stirring and watching as your onions form a rich, brown gravy. The flour will initiate a chemical reaction with the stock, combining to make the thick and delicious gravy you've been looking for.
Step 10: Add a few dashes of Worcestershire Sauce, to taste, and mix thoroughly. Put the sausages into the sauce, mix until covered, and leave it to boil for about 4-5 minutes and then serve.
Mashed potato instructions
The main point with mashed potatoes? Salt, pepper, butter. That's the trick to some tasty mash!
Step 1: Bring a pot of water to the boil and peel all of your potatoes. Chop the potatoes into small slices so that they cook faster.
Step 2: Once the water is boiling, add the chopped and peeled potatoes to the water and cook until soft. Drain out the water.
Step 3: Add about a quarter of a knob of butter to the potatoes, as well as a generous dose of black pepper and a pinch of salt. Use a potato masher, a large wooden spoon, or a fork to mash up your potatoes until they are creamy and delicious.
Step 4: Serve your bangers and onion gravy on top of the mash, allowing the potatoes to retain a good amount of that delicious gravy flavor.
This recipe should serve a family of four, with two sausages each. If you need to feed more people, increase the proportions accordingly. The same goes for the other way around.
Bangers and mash recipe | Tips and tricks
Perfectionism is never a bad thing, though, so we have collected a few tips and tricks to help you make the most delicious bangers and mash possible.
Add the stock after the flour: Remember to always add the stock after the flour. This gravy contains onions, so you cannot whisk out the clumps of flour if you add the flour after the stock.
Be liberal with your stock: You don't need to use the quantity of stock we suggested in this recipe. If you want the gravy to be thick, add less stock. If you want the gravy to be thin, add more stock. You can also regulate the consistency via the quantity of flour.
Don't salt the onion gravy: The stock, Worcestershire sauce, and sausages all contain a lot of salt, so there is no need to salt the gravy. Instead, salt the mashed potatoes.
Watch the onions: While cooking them with the lid on, pay attention to whether they are burning or not, and keep the heat on medium. It can be very easy to burn them, especially once the sugar has been added.
Use whatever type of stock you want: It doesn't matter whether you use pre-made stock, stock powder, stock tablets, or homemade stock.
Oil: You can use whatever oil you want with the sausages and, if you have chosen juicy sausages, you may not even need the stuff. When it comes to the onions, though, you will want olive oil.
Worcestershire sauce: Use however much of this delicious sauce you want, but be careful as it is pretty salty.
Brown onions: Whilst you can use red onions, it is a very different taste, and you will want to cook them differently. For basic bangers and mash, stick to brown or white onions.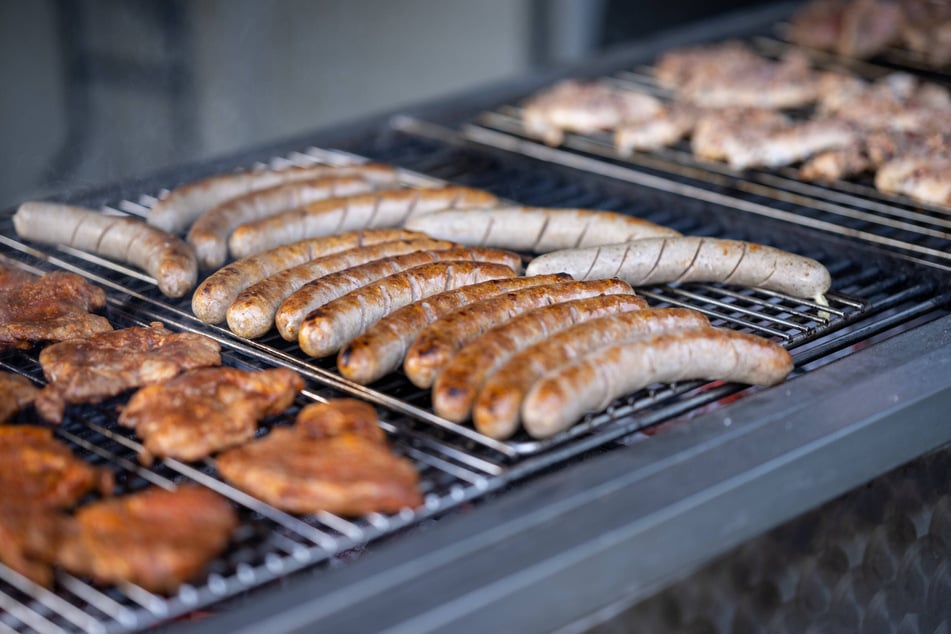 Best sausages for bangers and mash
It's extraordinary how many types of sausage there are in the world. From those delicious German bratwursts, to those Italian delicacies, to the heartiness of proper English or Irish sausages, it's hard to go wrong.
Bangers and mash can, theoretically, be made with any type of sausage. Do you have a favorite sausage? Well, why not try it out!
Here are a few great suggestions for a fantastic "banger" in the mash:
Mild Pork Sausages
Bratwurst
Cumberland
Kielbasa
Irish bangers
What to serve with bangers and mash
Remember that bangers and mash is a pretty calorie-intensive meal, and will fill you up pretty darn well. That being said, it's always nice to have a couple of veggies with it, or something along those lines. You know, something to freshen your pallet?
Try out these couple of side dishes:
Boiled carrots or/and broccoli
Mashed, boiled, or microwave peas.
Braised red cabbage
Roasted veggies like carrots and parsnips
Assorted grilled vegetables
The best things to have alongside your bangers and mash are some humble, boiled vegetables. Throw in some peas as well, and you have the perfect meal.
Bang out those bangers 'n mash!
Bangers and mash should only take you a little while to put together. There's no boiling stuff for hours, this is simple and wholesome comfort food. Is it a rainy Friday night, are you chilling with your kids and want something simple, easy, and delicious to have whilst you watch the latest Marvel flick? Well, this is a great choice for just that scenario!
With a little bit of practice, and some minor adjustments to taste, you will be making a mean bangers and mash in no time at all! Get your family together, choose a great movie, and settle down for a night in. Enjoy!
Cover photo: IMAGO / agefotostock