How to make pad thai: Recipe
Everyone loves a good pad thai, but isn't it complicated to prepare yourself at home? With this quick-and-easy pad thai recipe, you'll be making it in no time at all!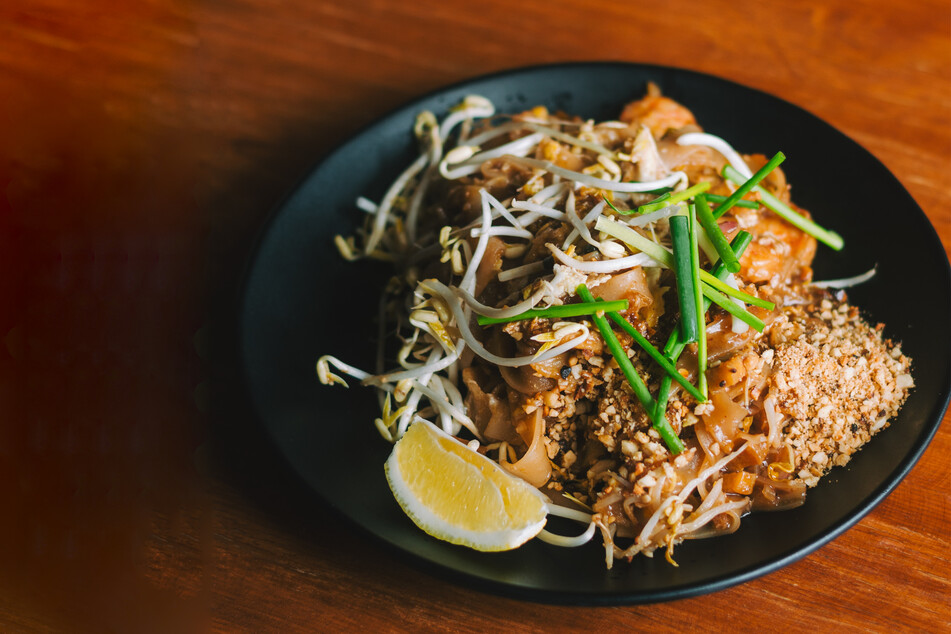 Is there anything better than a beautiful pad thai from your local takeaway joint? With the tang of lime and a salty finish, there are few better dishes out there when you're looking for a Friday-night feed.
Sometimes, it might be nice to change it up and make pad thai at home. It's a great way to impress your friends and family (or maybe a special someone), or have a culinary adventure solo.
If you're a fan of Thai food, then you'll be a fan of pad thai – but is it a dish you can easily replicate at home? With this easy and delicious pad thai recipe, you'll be making it for the whole family every night of the week!
How to make pad thai: Our authentic pad thai recipe
People often get worried when it comes to Asian cooking, particularly dishes that have become so customary in fast food and restaurants. Why bother trying to make it, after all, if you can get the same stuff delivered from the place down the road without even having to leave your couch?
We get the appeal of takeout, but there's something about making yourself a home-cooked meal that can never be beaten. It'll be healthier, it'll taste better, and it'll almost certainly be cheaper to cook for the family than to order.
There are, however, a few essentials you're going to need before you get started:
A proper wok
A spatula or (preferably) a proper wok spatula
A sharp knife
Cutting board
Pots
Measuring equipment
The most important thing you're going to need is a wok. Without this, it will be extremely hard to get the right taste from your pad thai. On top of that, it's best to cook on a gas stove, if possible.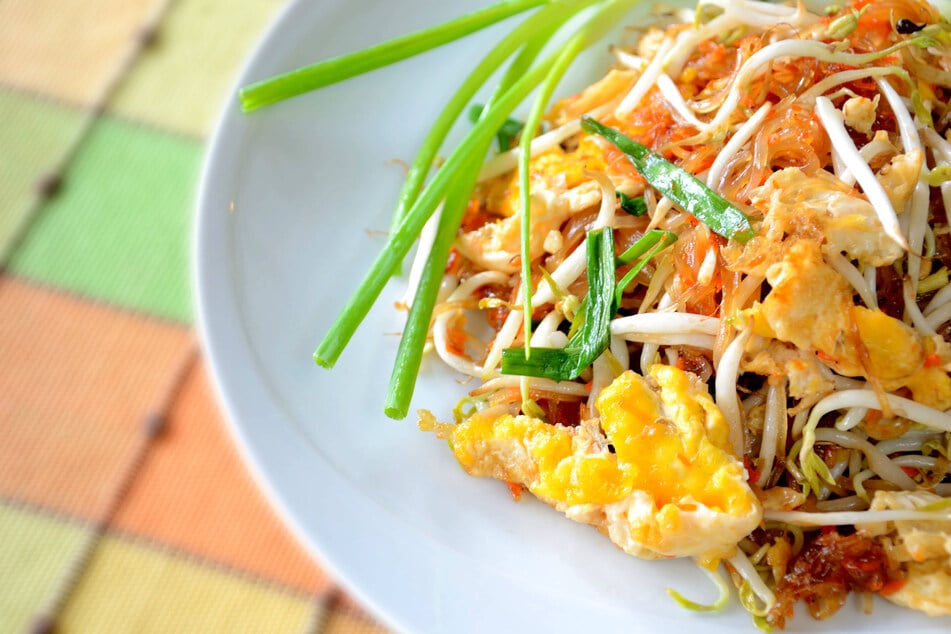 Pad thai recipe | Ingredients
One of the few problems with pad thai is that it requires many different ingredients. Don't worry, though: this is a dish that's super quick to throw together once you've got everything prepared.
Here are the ingredients for pad thai:
Flat rice noodles, 5 ounces
1 lime
Coriander
Salt
MSG
Black pepper
For the dish:

Neutral tasting cooking oil, high smoke point (not olive oil)
1 onion
5 cloves of garlic
Peanuts (crushed in a mortar and pestle), 1 cup
Spring onions, plenty
Lean and boneless chicken, 6 oz
3 eggs
Beansprouts, 2 cups
2 bok choy

For the sauce:

Tamarind puree, 3 tablespoons
Oyster sauce, 3 tbsp
Fish sauce, 3 tbsp
Brown sugar, 3 tbsp
Ratios should be one quarter each
On the proportions: The measurements for this recipe were made with 3–4 people in mind, assuming that the servings are conservative. If you want to make more or less than indicated, adjust the quantities proportionally.
Pad thai recipe | Instructions
Contrary to what many people believe when they think about Thai food, this is a very easy dish to prepare once you know what you're doing. The biggest challenge is learning how to use a wok properly.
Here's how to make pad thai at home!
Step 1: Considering the fact that this is basically a stir fry, you want to start by getting all of your ingredients ready to go first. Begin by putting the kettle on (or boiling some water in a pot).
Step 2: Chop up all of your vegetables into a size you deem worthy of chopsticks, crush your garlic, cube your chicken into roughly equal-sized chunks, and smash your peanuts in a mortar and pestle (separate some to garnish with).
Step 3: Prepare your sauce. This is simple – chuck all the ingredients (tamarind, oyster sauce, fish sauce, brown sugar) into a bowl and mix them together with a spoon. Whisk your eggs in another bowl until they are well combined.
Step 4: Chuck your noodles into a pot and pour the boiling water over them, letting them soak in the water as it cools down.
Step 5: Once all the ingredients are ready to go, heat up your wok until it is ripping hot, adding oil and waiting until it is at smoke point. Start by adding your chicken, onion, and garlic, as well as a pinch of salt, MSG, and black pepper. Stir fry on the highest heat until browned.
Step 6: Now add bok choy. Continue wok frying until they are slightly charred. After that, add your eggs and continue until the eggs are all cooked through.
Step 7: Keeping it on the highest heat, add your pre-prepared noodles, crushed peanuts, and beansprouts. Continue to fry and toss until everything is thoroughly combined.
Step 8: Once combined, add your sauce and continue tossing some more until the sauce has emulsified and the dish has come together. Add the spring onions last, mixing thoroughly after taking everything off the heat.
Step 9: Serve in a bowl with a slice or two of lime, a sprinkle of chopped coriander, and some more of those crushed peanuts.
While there are many steps in this pad thai recipe, you will have seen that none of them are very hard. Basically all you need to do is chuck together the sauce, chop everything up, stir fry, add the sauce, and serve. Easy!
Can you make vegetarian pad thai?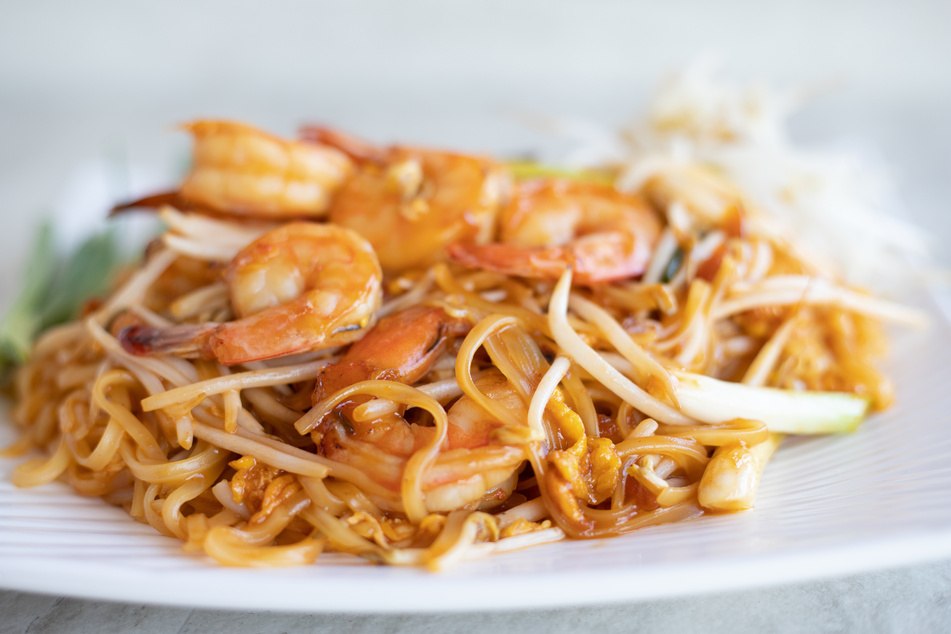 As with almost any dish that isn't a straight-up protein, vegetarian pad thai is not hard to throw together at all. Indeed, you can have remarkably delicious pad thai without the need for any meat at all!
It is impossible, however, to make a traditional vegan pad thai on account of the fact that you need fish sauce and oyster sauce to get the flavor right. It also contains eggs. All of these products originally come from animals, and while you're not eating them directly, they cannot be considered vegan.
While you can remove the eggs if you want to, as they are added in during the stir frying stage, you cannot skip oyster or fish sauce. As a result, vegetarian is the best you are going to get.
To make vegetarian pad thai, simply remove the proteins – so the shrimp, chicken, or beef – and replace them with a number of extra vegetables that'll add more flavors and textures. There are tons to choose from!
Here are some vegetables that work incredibly well in a vegetarian pad thai:
Broccoli
Carrots
Bok choy
Bell peppers
Garlic
Mushrooms
Pea pods
Mini corn cobs
On top of vegetables, feel free to chuck in some tofu as well to give it a bit more substance. The tofu will also soak in a lot of sauce flavors while being stir fried, making it juicy and delicious.
What to know about pad thai noodles
Pad thai should always be made from very thin and flat rice noodles. This is not an Italian dish, so it should not be made from pasta – they are different products – and it shouldn't be used with circular noodles or the likes of vermicelli, as that would give it the wrong consistency and texture.
If you cannot find the right noodles, then to be honest, it's probably not worth giving pad thai a go. You need the slight bite of those flat rice noodles, but you don't want the sloppiness and weight of heavier flat noodles likes those you'd use for pad see ew. Yes, it seems a bit over-the-top, but trust us – if you can't get the right noodle, you can't make the best noodles.
Pad thai sauce is unbelievably iconic
The taste of a good pad thai is iconic and comes almost entirely from the sauce. It's a near-perfect flavor profile: Saltiness from the fish sauce and oyster sauce, sweetness from the brown sugar, tang from the tamarind and lemon, and nuttiness from the peanuts. What else could you possibly need?
Getting the balance right is still really important, though. Using the right quantities to make sure that things are not too spicy, salty, or sour is critical if you want to make this dish really sing. Don't worry: with a few practices and tweaks, you will be getting it right in no time!
Cover photo: Unsplash/John Aledia