Easy chicken korma recipe: How to make authentic chicken korma
If you're a fan of Indian spices and flavors, but can't handle the heat, chicken korma is the perfect solution. Endlessly accessible, our chicken korma recipe is easy, and absolutely delicious.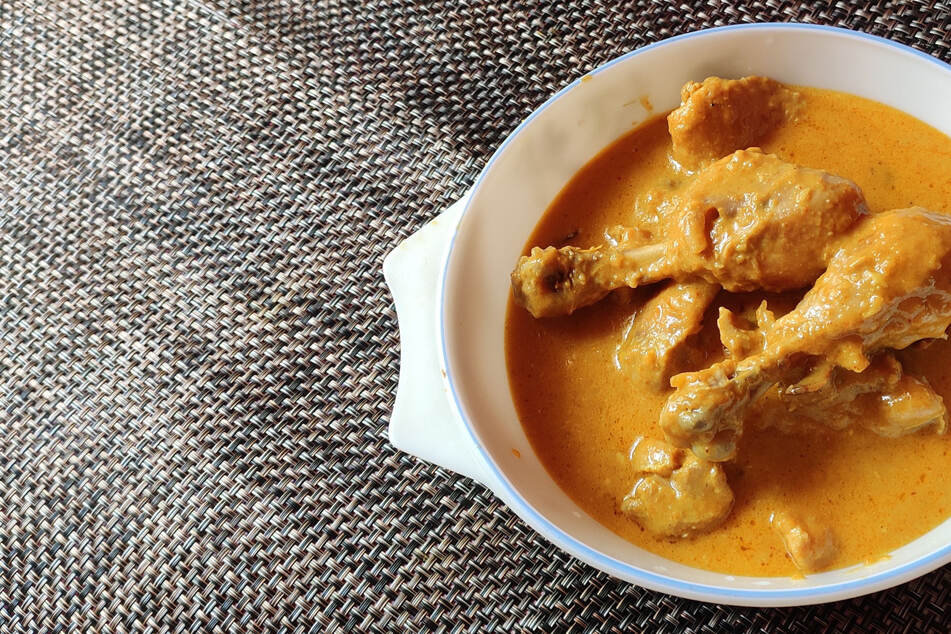 There are few cuisines more varied and complex than Indian, from beautiful flat breads to hot and spicy curries.
Many western folk can't handle the heat, though, and crave something that takes those flavors on, but doesn't use them to blast our mouths with spice.
What's the solution? Well, it's simple: Chicken korma.
If you're a fan of Indian food but don't want too much spice, our delicious and easy chicken korma recipe is a great solution.
How do you make chicken korma, and what should you eat with it? Read on!
What is chicken korma?
Korma is a generalized term for a meat or vegetable curry that has been braised in yogurt and water (or some form of stock) with a selection of spices. It specifically refers to that braising technique, and is featured in more than just Indian cuisine, with "qormā" also being made in Iran, Turkey, and some other central-Asian countries.
It did, however, originate in India and is characteristically a "Mughal" dish, meaning that it comes from the Islamic empire that was in control of the region between the 16th and 19th centuries. This also explains why the dish is so widespread, as the Mughals controlled large areas of Afghanistan, Kashmir, Bangladesh, modern day Pakistan, and India.
Often cooked for a very long time to break down the fibers, the meat in a korma should be extremely tender to the bite. It strongly features the flavors of garlic and ginger, as well as chili, but has been changed significantly in western recipes, where almonds, cashews, and coconut milk have become increasingly common.
Chicken korma is now one of the most popular Indian dishes worldwide, and often an alternative to the hugely popular butter chicken that can be found in most restaurants. Its popularity is stemmed from the fact that it is delicious, creamy and nicely spiced, while remaining easy-going for those with non-spice inclined pallets.
Fun fact: Seeing as Korma originated from the Islamic Mughal Empire, it will often see variations made with beef, goat, and even lamb, but it'll never be served with pork.
How to make chicken korma: Recipe
You don't need much in terms of equipment when it comes to chicken korma. Ultimately, the dish is a simple braised stew that is cooked in one pot and doesn't add anything flashy. It's also a pretty easy meal to make on account of it not requiring much technique, despite featuring a vast selection of ingredients.
Here's the equipment you'll need for chicken korma:
Large pot
Chopping board
Sharp knives
Bowls
Measuring utensils
Blender
Spatula
Wooden spoons
Mortar and pestle
There's no need to get expensive equipment for this one, it would be a waste of money and time. Instead, most should have what they need already in their kitchen.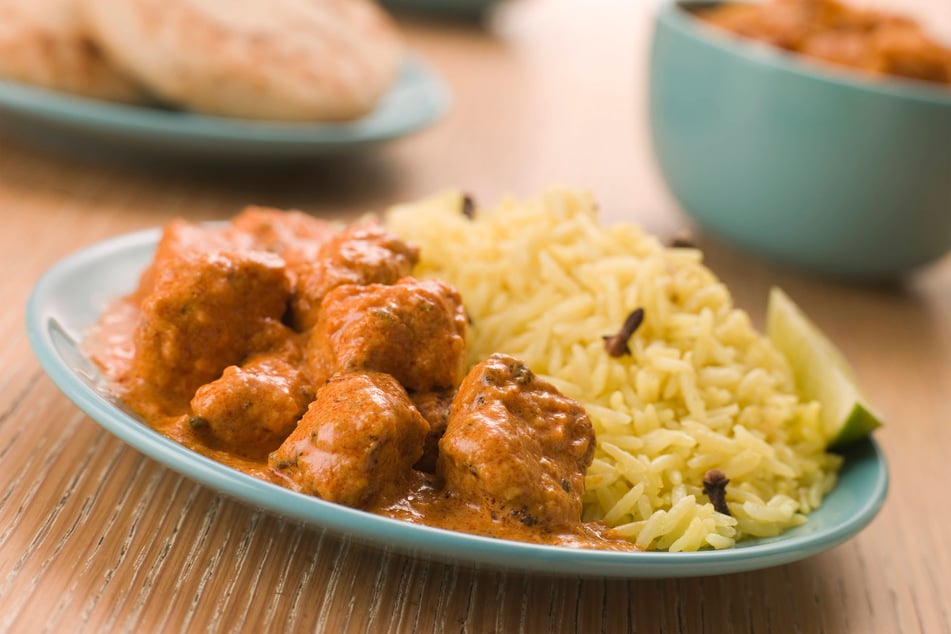 Easy chicken korma recipe | Ingredients
Chicken korma is a textually rich and decadent dish, with many different flavors chucked in there, but it doesn't require anything too unusual. You may be surprised by the extent of the ingredients listed, but they are all things that you should be able to easily find at a standard supermarket.
Here are the ingredients needed to make chicken korma:
Chicken, 1–2 pounds
Cashews, 1 cup
Yogurt, 2 cups
Tomato paste, 5 tbsp
Garlic, 6 cloves
Ginger, 2 tbsp
Spices (all 1 tbsp)

Garam masala
Paprika
Dried coriander
Cardamom
Cumin
Cinnamon
Turmeric

2 chilies
Ghee, 4 tsp
2 onions
Cream, 1/2 cup (you can also use coconut milk)
Stock, 1 cup
Salt
Pepper
Neutral flavored oil (not olive oil)
On the proportions: The amounts we have supplied here should feed two people with minimal leftovers at the end. Increase or decrease these amounts proportionally to feed more or less people.
Easy chicken korma recipe | Instructions
Don't be intimidated by the many steps involved in making chicken korma. Yes, it may seem like this chicken korma recipe is long, but none of the techniques needed to make it are advanced or difficult. The trick, however, is to give it the time that it needs. In other words: Don't worry, it will take a while, but it won't be hard to pull off!
Here's how to make chicken korma
Step 1: Start by marinating the chicken. Blend half the cashews so that they are a light powder, mix them with the spices (half of each spice) as well as a pinch of salt and a crack of pepper. Using the mortar and pestle, grind the garlic and ginger into a paste.
Step 2: Mix the cashew-spice powder, as well as the garlic and ginger paste, into the yogurt (put the yogurt in a large bowl to make this process easier). Add half of the tomato paste to it as well.
Step 3: Combine thoroughly and then coat the chicken in this mixture. Make sure that every part of the chicken (after being chopped into bite-sized pieces) is coated. Leave it in the bowl to marinate for at least an hour (preferably two), covered in cling wrap and sitting in the fridge.
Step 4: Get out a large pot and heat it to a medium-high temperature. Add a decent amount of oil, and half of the ghee. Once hot, sauté the onions along with the chilies in the oil until they are soft and slightly translucent but not caramelized.
Step 5: Take out the marinaded chicken and toss it into the pot, combining with the onions and searing the chicken until it develops a bit of a crust and a bit of blackness.
Step 6: Once seared, add the stock as well as all the remaining spices and simmer for at least 15–20 minutes on medium-low heat.
Step 7: Now add all of your liquid ingredients - your stock, cream/coconut milk, the rest of the tomato paste, and the ghee. Mix until everything is fully submerged and it is at a light simmer.
Step 8: Cook for an additional 45 minutes, preferably longer (two hours is the sweet spot), adding a bit more liquid whenever it gets a bit too dry. The texture should be creamy and consistent, without too many blobs or chunky bits.
Step 9: Once it has all simmered away for a decent chunk of time, it's time to taste and check the seasoning. Adjust as needed and then serve it up!
Sure, it might be a long and complicated process, but it's not too hard. Many people get self-conscious when it comes to different cuisines and cooking, but if you change things up sometimes, you'll find many of these meals aren't hard at all.
Funnily enough, despite it being more common, butter chicken is actually harder and more complicated take make than chicken korma. They're equally delicious, though, so give korma a try!
What side dish should you serve with chicken korma?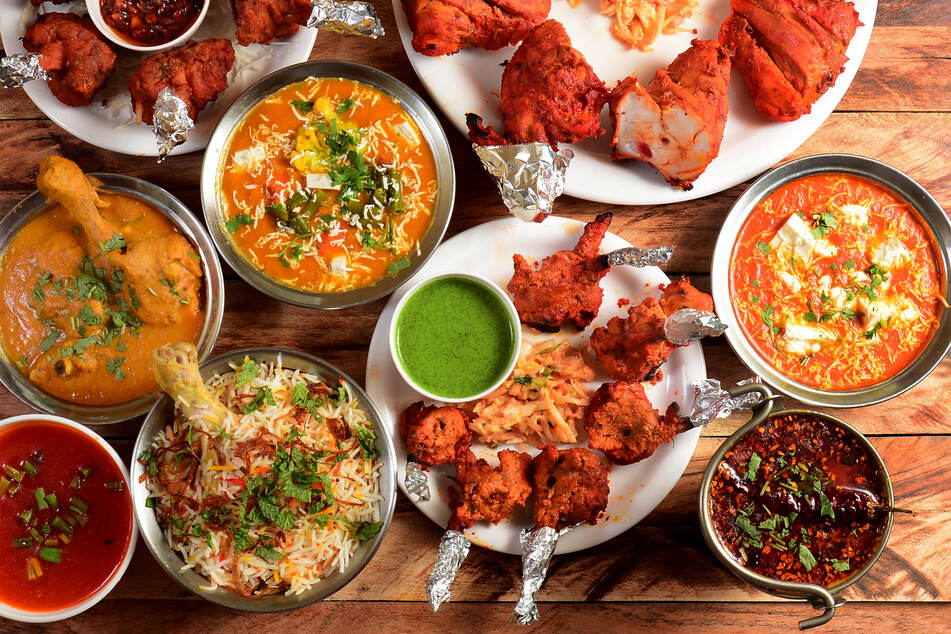 Never be afraid to try new things. It can be a bit daunting, but you'll never discover more than what you already know unless you go searching for that knowledge.
Ground that experience, though, with something familiar and friendly - in the case of chicken korma, that should be a great side dish!
The king of all side dishes when it comes to curry is, of course, a good serving of nicely cooked basmati rice.
Now, many people get nervous about cooking rice - but you don't have to be! Here's a detailed guide to cooking the perfect rice that'll help you every step of the way.
Here are other fantastic side dishes to pair with your chicken korma:
Fresh naan bread
Pakoras
Roti
Samosa
Basmati rice
Chapati
Puri
Papadum
Pulao
Chutney
Don't worry too much about making the side dishes fresh. Of course, that's a great idea, but focus on nailing that chicken korma before over-complicating matters by also trying to cook side dishes. You can grab many at the supermarket, and if all else fails, get them delivered.
The best chicken korma recipe takes time and love
Chicken korma might have a decent quantity of ingredients, but it isn't hard to make. What it is, though, is a time-consuming process. You want the ingredients to combine well, you want the flavors to marinate into the chicken. So take your time when cooking this recipe.
Chicken korma might seem intimidating, but if you have the time, make an event out of it - bring your family or friends together, make some naan breads, and cook up an absolute feast!
Cover photo: IMAGO/Wirestock