Man finds a very suspicious imprint in the ice-cream he just bought
United Kingdom - A Twitter user was left blushing when he opened the tub of ice cream he had just bought.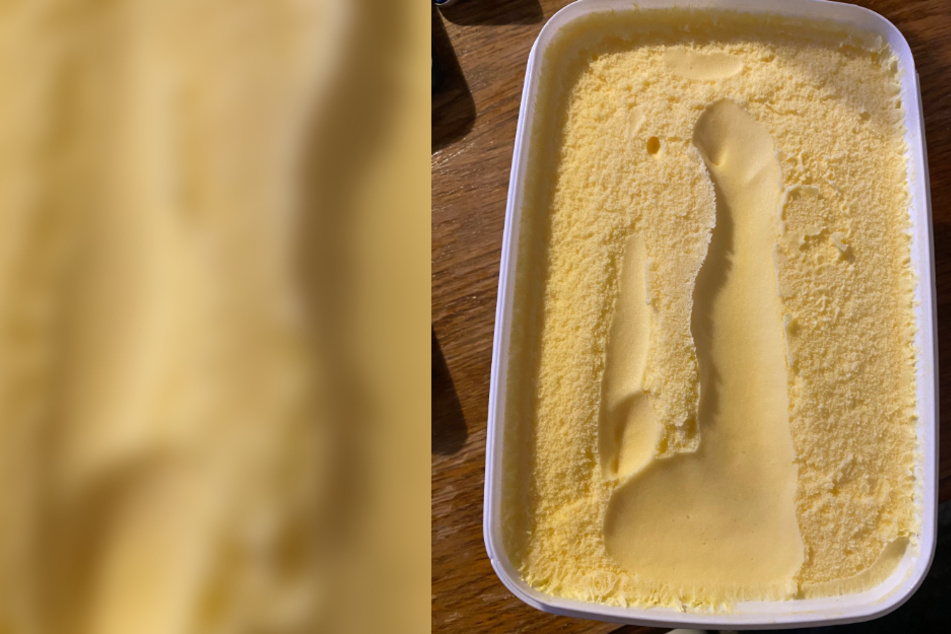 Calum Macdonald got himself a large box of ice cream from the British grocery story Tesco.
But when he opened the container, he found an odd pattern in his desert. The ice cream had a phallic-shaped indent in it. 
Calum immediately took a picture of the imprint and posted it on Twitter. He had a serious question for the store, "Hi @tesco - I'm not being funny but has someone has a fun time with my ice cream? I've just opened it..."
So, far Tesco hasn't answer Calum's question. But the user assured the Twitter world that he's staying away from the ice cream,"For the record – I've eaten none of this." The post has more than 850 likes so far.
Many commentors were really amused by the picture. One tried to stay positive by pointing out, "At least there are no hairs". Another couldn't pass on the perfect opportunity for a pun and asked: "Soft scoop?" 
Some users shared their own experiences with oddly and suggestively shaped food. 
Calum Macdonald posted the cocky cream picture on Twitter
The Daily Star contacted Tesco for a comment but the company hasn't responded yet. 

Cover photo: Screenshot/Twitter/CalumAM