McDonald's will begin selling Happy Meals for adults
Chicago, Illinois - McDonald's Happy Meals will no longer be just for kids as of October!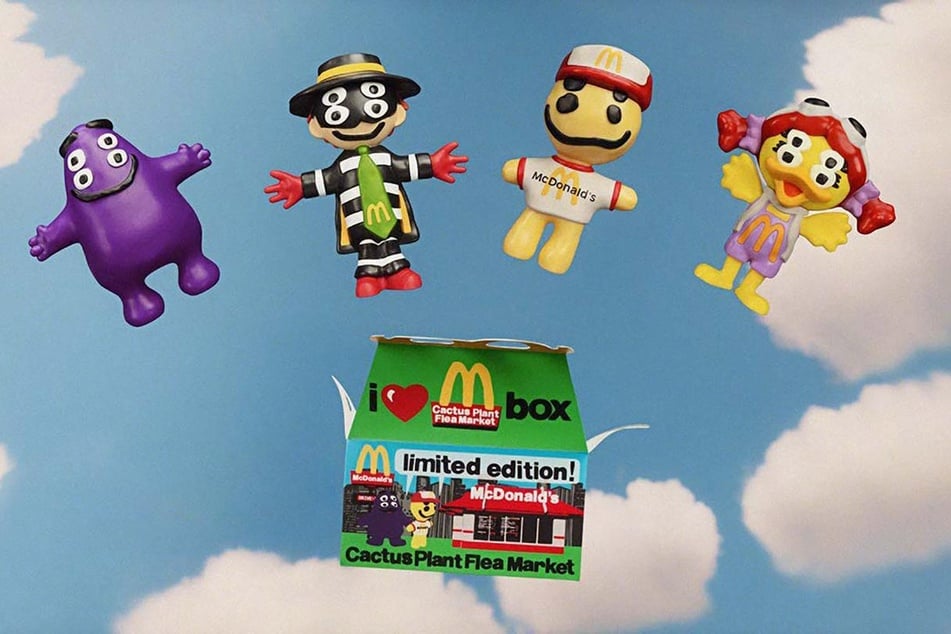 In a recent press release, the fast food giant announced it will offer the meal to adults too, for a limited time only until October 30th.
"Introducing: the Cactus Plant Flea Market Box, a first-of-its-kind collaboration made exclusively for McDonald's fans by one of the most important brands in culture," the statement reads.
"It all starts with the box, which has been totally redesigned in Cactus Plant Flea Market's signature style alongside McD's iconic Golden Arches."
Cactus Plant Flea Market is a streetwear clothing label that has worked with big names like Kanye West and Pharrell Williams.
The box will include one of four figurines designed by the company. Three of toys will be of iconic McDonald's characters the Hamburglar, Grimace, and Birdie, while the fourth is CPFM's own Cactus Buddy.
"We're taking one of the most nostalgic McDonald's experiences and literally repackaging it in a new way that's hyper-relevant for our adult fans," explained Tariq Hassan, McDonald's USA chief marketing and customer experience officer.
Customers will have the choice of either a 10 piece chicken nugget or Big Mac in their box, which Hassan describes as, "another way we're reigniting a new generation's love for our food and the brand."
All McDonald's locations will serve Happy Meals to adults starting October 3.
Cover photo: McDonald's