Medium, rare, or toasted? Weird steak cooking idea causes a stir on TikTok
USA - A TikTok user shared a video in which she cooks steaks in her toaster. A new life hack? Not according to her followers, who were disgusted by her unconventional methods.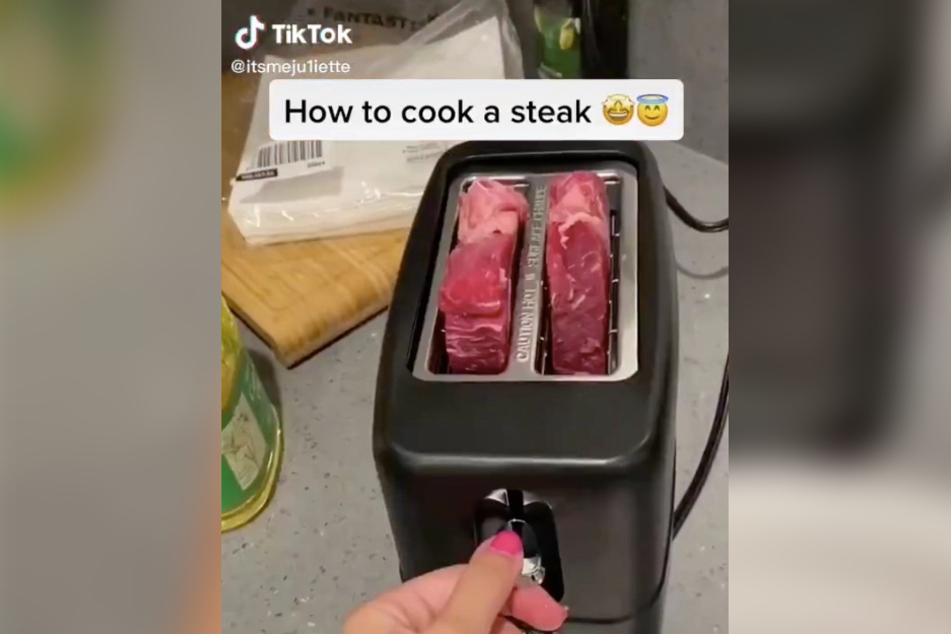 Rare, medium or well-done? TikTok user Juliette, who goes by itsmeju1iette on the video sharing app, just added the toasted option when it comes to cooking steaks.
In a video she shared on November 6, she stuffs two raw cuts of steak into an upright toaster at medium heat.
She turns them a couple of times, until they look nice and brown on the outside, puts them on a plate and slathers them in sauce.
The young woman then proves her meal is edible by taking a bite out of one of the stakes.
"Cooking steak for my boyfriend," she wrote in her post.
Juliette's unconventional cooking method cause a stir among users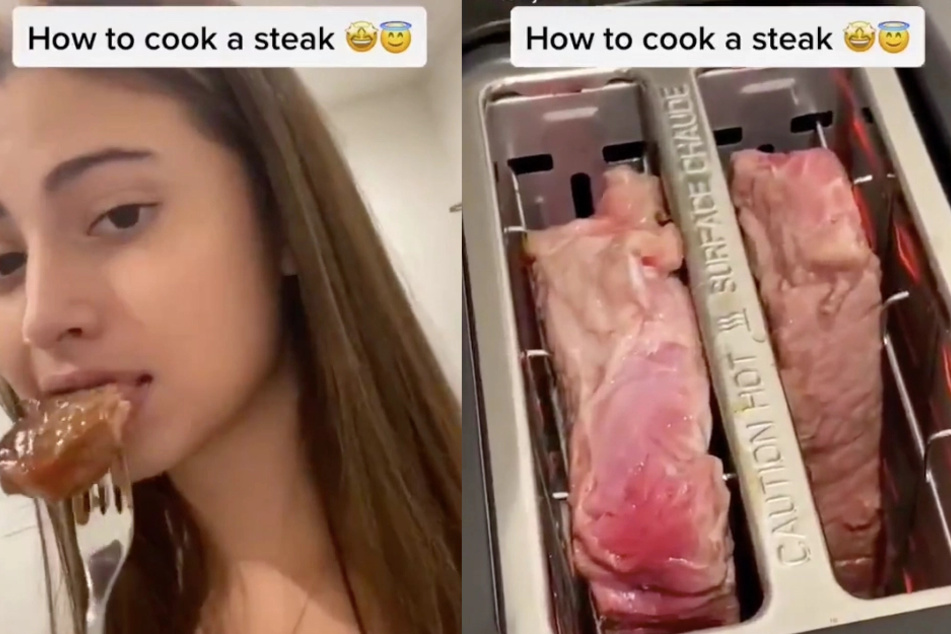 The steaks were ready in a matter of minutes, but there's still the matter of whether they were really cooked all the way through.
The video quickly grabbed the attention of over 1.6 million TikTok users who watched the cooking hack. But most of them were horrified.
"I'm not even Gordon Ramsey and I'm mad," one user wrote, and 75,000 others agreed.

"What did your boyfriend do to you?" one user asked. "How to get salmonella 101," another pointed out.
Others were "physically upset."
Many people also addressed the lack of seasoning.
However, it seems that coming up with strange cooking hacks is Juliette's niche on TikTok. In one video, she grills a burger patty on an iron and in another one, she sizzles bacon on a hair straightener.
Gordon Ramsey would hardly approve of Juliette's cooking methods, but she certainly caused a stir on social media.
Cover photo: tiktok.com/@itsmeju1iett