Riri and Gigi's pasta: Not all viral pasta trends are created equal
Hasta La Pasta! Recipes may look incredible on TikTok and Instagram, but what about in real life? We tried out some of the pasta recipes that have been going viral, and figured out whether you should dig in, or swipe on by.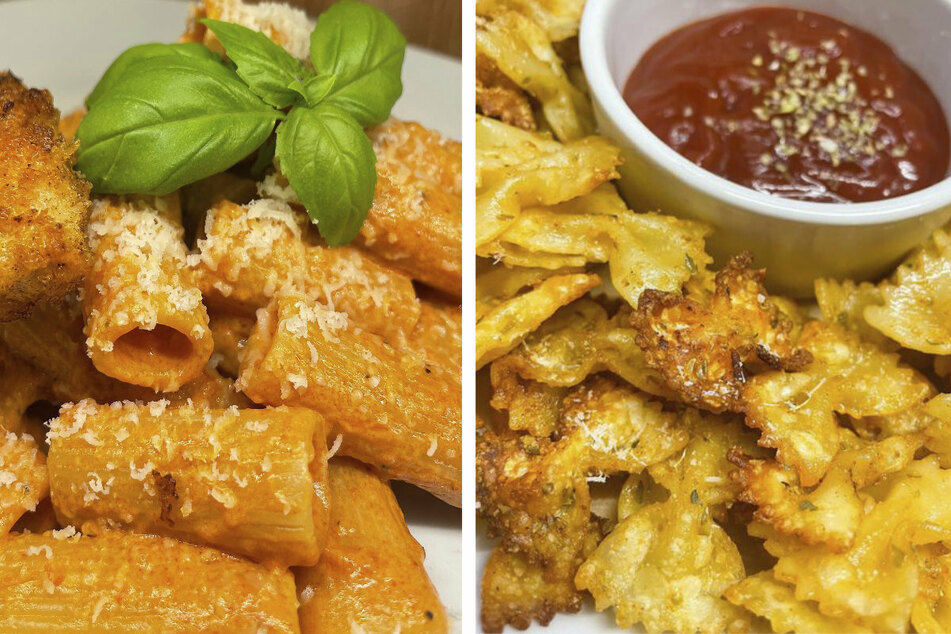 Pasta is great at any time of the day. Maybe that's exactly why viral noodle recipes regularly do the rounds on social media.
Even celebrities have jumped on the bandwagon, with stars like Rihanna and Gigi Hadid introducing their own carb-tastic favs.
But which user-friendly recipes pass the culinary test IRL?

TAG24 pulled out the sauce pan, to figure out what's worth the indulging and which can get the "Thank U, next."
A different take on cheese sauce: Baked feta pasta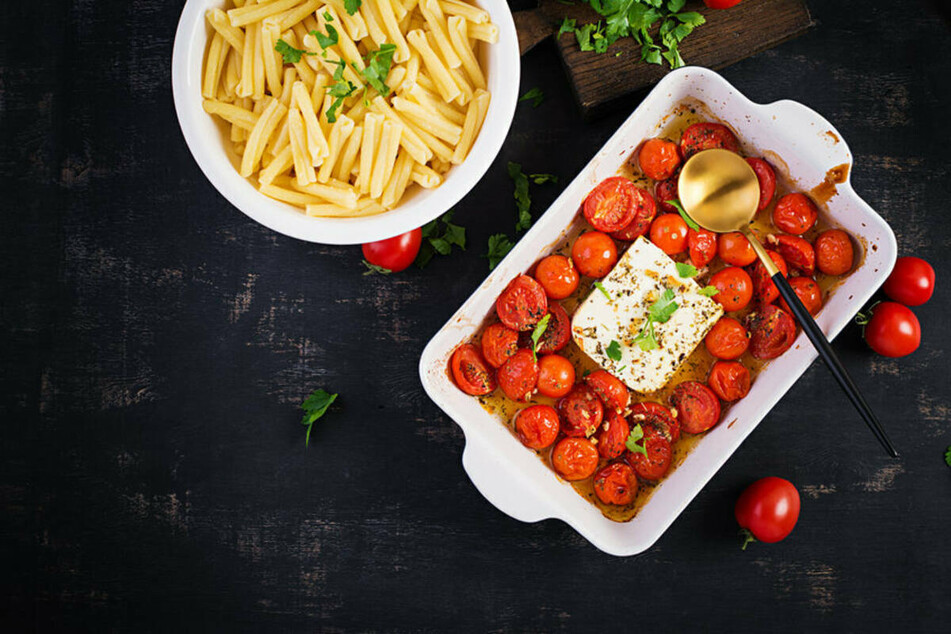 Baked feta pasta is the mother of all pasta trends. A block of feta is placed in a casserole dish before cherry tomatoes, olive oil, garlic and herbs are added. After 20 to 25 minutes in the oven, the feta is soft and can be mixed with the other ingredients to form a sauce. Quickly stir in the cooked pasta - and dinner is served.
You can even save on the washing up by making it into a one-pot dish. The bottom of the dish is lined with uncooked spaghetti, which is then completely covered with water or vegetable stock, while the feta and other ingredients are placed on top. Bake for around 30 minutes until everything is cooked.
Baked feta pasta scores well with the cooking experts. Cookbook author Domenico Gentile explains what makes the dish so special: "Feta doesn't melt as well as other types of cheese - which makes it nice and creamy."
If you like a smoother pasta sauce, add a ladle of pasta water before mixing. The starch helps the sauce stick to the pasta. The effect is similar if you cook the pasta in the casserole dish, says Jakob Albermann, a member of the German National Cooking Team.
If you serve the pasta with a handful of fresh basil and some lemon zest, your dinner will taste even more like a Mediterranean holiday.
Mustard, really? Rihanna's mac and cheese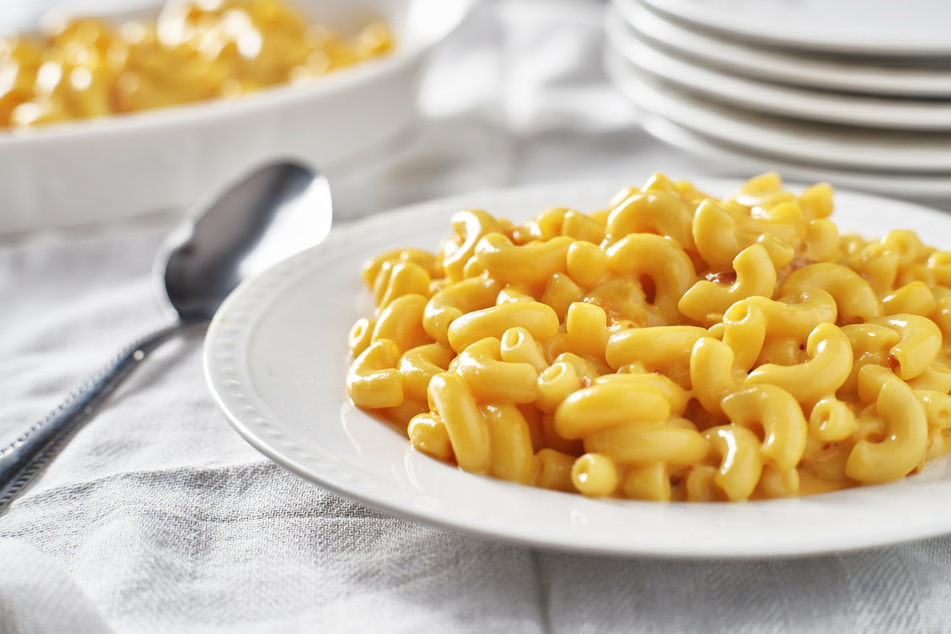 An American classic, good 'ol mac and cheese is unthinkable without those gooey strings of cheese.
Traditionally, the pasta dish consists of short-cut macaroni and a Bechamel sauce to which grated cheese is added. Pop star Rihanna's recipe, however, is a little more extravagant - she likes to add ketchup, sweet chili sauce, and mustard.

It's certainly not boring. "The chili sauce adds a touch of heat, and the ketchup adds acidity," says Gentile.
However, the chef absolutely cannot get on board with one of Rihanna's ingredients: "The mustard makes no sense, especially with the cheddar cheese," says Gentile.
At least fellow mustard loving pop stars like Lizzo – who started her own food trend with the yellow stuff – can rejoice.
Alcohol meets cream: Gigi Hadid's spicy vodka pasta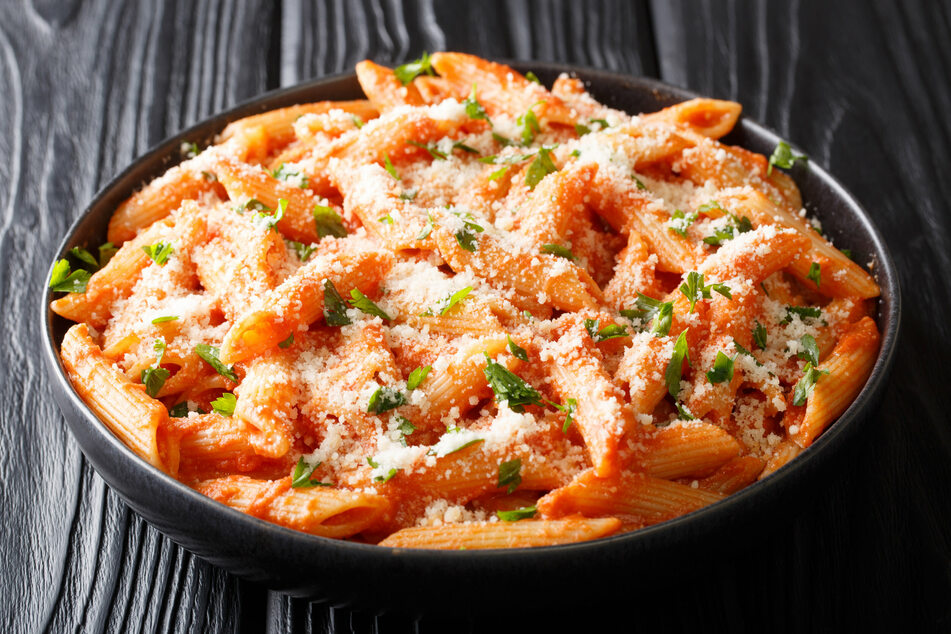 Even though vodka sauce pasta is often mentioned online in the same breath as Gigi Hadid, the famous model didn't invent the dish.
Also known as "Penne alla Vodka", it's been part of Italian-American cuisine since the 1970s. It is a pasta sauce made from crushed tomatoes, cream, chili flakes - and a dash of vodka. Before serving, a generous knob of butter is melted in the sauce, followed by a generous amount of Parmesan cheese.

While the name draws them in, the chefs are skeptical as to whether or not it's the alcohol that makes the dish so delicious. "After all, vodka has a pretty neutral taste - and you can hardly taste the alcohol when cooked," says Albermann. "It's more the other ingredients that make the dish so good."
The fat from the cream and butter further enhances the flavors of the sauce, as does the Parmesan. So Gigi's pasta sauce gets two thumbs up – but only if you have some extra vodka you're looking to part with.
Pasta chips: crunchy and golden
Fancy munching on some crunchy pasta on your next movie night? Then have a go at making pasta chips, the latest TikTok trend.
To make them, cook some short-cut pasta, such as penne or rigatoni, until al dente. Toss the pasta with olive oil, Parmesan cheese and herbs - such as garlic powder, paprika, and oregano. The pasta is then baked in the oven until crispy and served with a dip, such as a whipped feta dip.

Opinions differ on pasta chips. Gentile says "it's just dry-baked pasta, like the top layer of lasagna that didn't get enough sauce." He guesses that the crunch of the pasta chips is different from what you are used to with standard chips. "Potato chips are much thinner," Gentile says. So if you want to try the pasta chips, it's best to choose a thin-walled type of pasta.
Albermann, on the other hand, imagines that pasta chips are worth a try. He advises using sprinkling the chips with fresh herbs, which burn easily and become bitter during baking, once they've come out of the oven.
Our verdict? Give those babies a go, and munch that crunch at full speed ahead.
Whatever type of pasta trend recipe floats your boat, the internet is not such a bad place to grab a paddle and row on to deliciousness.
Cover photo: 123RF/timolina