To snow: New York restaurant workers dine outside during blizzard
New York, New York - These New Yorkers aren't going to let a little (or a lot) of snow put a damper on outdoor dining. A video clip of a restaurant owner enjoying a meal in the middle of the storm is going viral.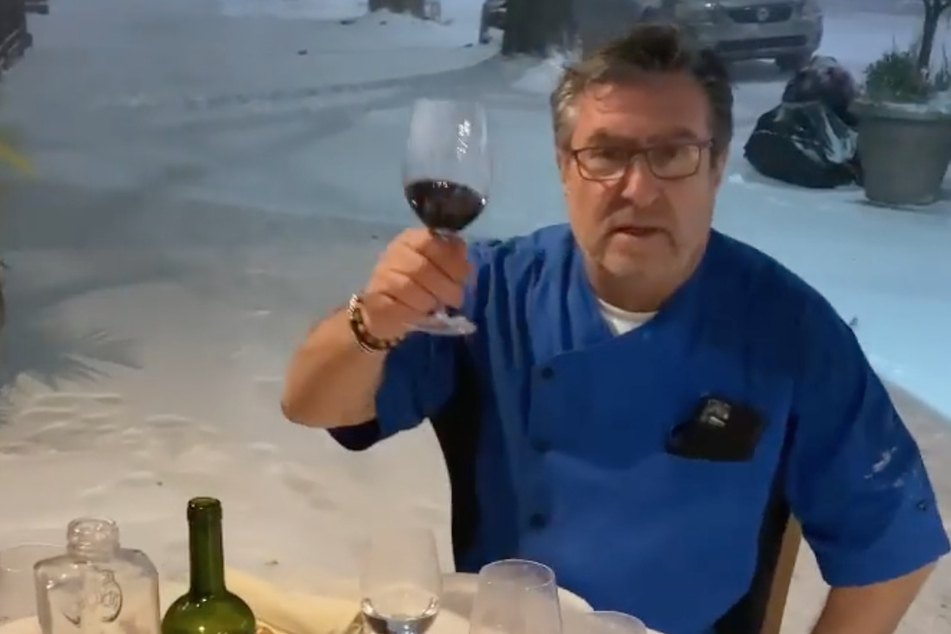 According to the National Weather Service website, there were around 3.5 inches of snow in Queens County at around 9:00 PM on Wednesday. By 4:50 AM, there were eight inches reported in the Astoria neighborhood.
As 4NBCNew York reported, the owner and staff of Italian restaurant Trattoria L'Incontro in Astoria decided not to let the weather, or the coronavirus, get them down on Wednesday night.
They posted a video on Instagram of themselves enjoying pizza, wine, and mozzarella cheese outside in the snow.
In the video, almost everything behind the owner is decked in white. He lifts his glass as he looks into the camera, saying, "This is our first snow."
Then he laughs and continues: "First snow storm of the year here. So, I would like to thank New York City for this beautiful night here. Guys, let's cheers."
The sarcasm in his voice is unmistakeable.
To the first snow!
Gesturing to the snow falling around him, the owner explains that he and his staff are having an "outdoor dinner." He serves himself a slice of pizza, adding: "The pizza on the snow plate here. Looks nice."
There has been a ban on indoor dining in restaurants since Monday due to the coronavirus. Restaurants in New York have been dealing with a 10:00 PM curfew since mid-November. A number of owners are demanding that the mayor and governor change the dining restrictions.
Despite these hardships, it really looks like these guys are making the best they can out of the situation. The video has over 141,000 views so far and 1,500 comments, most of them expressing delight at the scene.
Cover photo: screenshot/ Instagram/ trattoria_lincontro