Walmart's Juneteenth ice cream gets pulled after causing a meltdown
Bentonville, Arkansas - Walmart is pulling its "celebration edition" Juneteenth ice cream after getting hit with some serious backlash.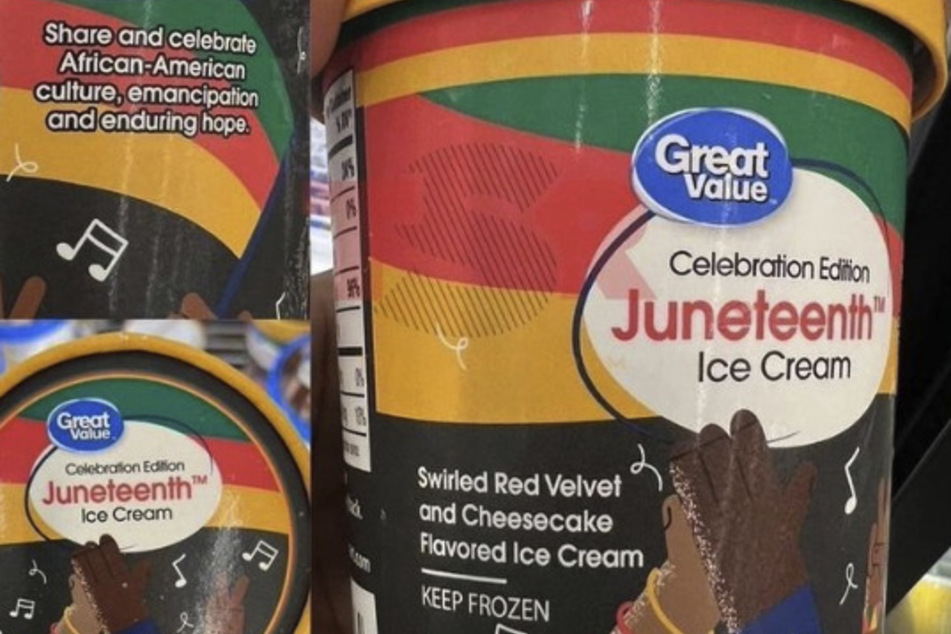 Walmart took tone-deaf to a whole new level with its new Great Value Juneteenth ice cream, which encouraged buyers to "Share and celebrate African-American culture, emancipation and enduring hope."
Almost as soon as the ill-conceived frozen treat hit stores, the outrage began to grow. Critics noted that the flavor choice – swirled red velvet and cheesecake ice cream – piggybacked on a well known Black-owned brand with the same flavor. Others took offense to Walmart's actually slapping a trademark logo on the word "Juneteenth".
The charge is that the retailer is trivializing Juneteenth and trying to cash in on the holiday that commemorates Black people's emancipation from slavery.
Walmart apologizes and says it will pull the ice cream
In a statement to FOX, Walmart apologized: "Juneteenth holiday marks a celebration of freedom and independence. However, we received feedback that a few items caused concern for some of our customers and we sincerely apologize. We are reviewing our assortment and will remove items as appropriate."
Juneteenth has been celebrated for over 150 years in Texas, but it only became a federal holiday in 2019.
Cover photo: screenshot/ @bigbadwolf456