Woman gives husband a fright after finding something amazing in her saucepan
Connecticut - Twitter user Matthew Burnside rushed to the kitchen when he heard his wife scream out loudly. He was expecting the worst, but it turns out his partner had just witnessed a culinary miracle.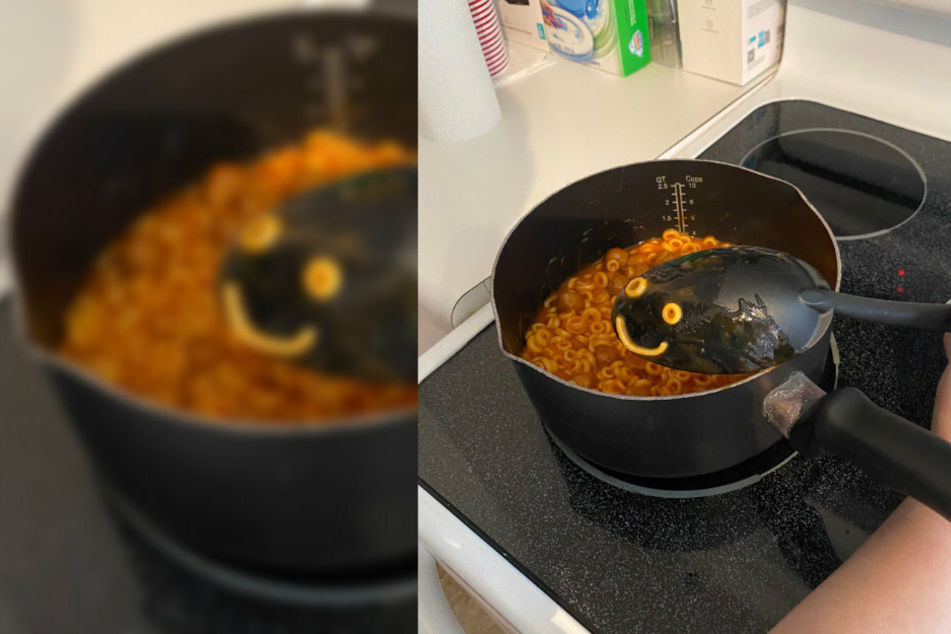 Hearing your better half scream out is naturally alarming, so it's no wonder Matthew thought something awful had happened, as he explains on Twitter. The writer and blogger quickly sprang into action, ready to come to his wife's aid.
But the screams soon turned to laughter. It turns out Matthew's spouse had just witnessed a miracle.
Matthew posted a picture of what she was so excited about.
She had been cooking Spaghetti Os. When she took the ladle out of the saucepan, it had three pasta pieces stuck to its bottom. They were arranged in a very particular pattern: a perfect smiley face!
Matthew must have been pretty relieved. He writes science fiction novels, so having his food smile back at him is probably good inspiration for his next book. It could revolve around the adventures of "Saint Spaghettio", as the smiling pasta apparition was dubbed.
Over 781,000 Twitter users already liked Matthew's story, so the character already has a huge fan base to tap into.
Users share other food portraits
The legend of Saint Spaghettio could even have a large supporting cast, based on all the photos that users contributed in response to Matthew's tweet.
Smiling faces seem to turn up in everything from blueberry bowls to tartare sauce, so there's plenty to pick from.
Cover photo: Twitter/MatthewBurnsid7