7-year-old girl funds her own brain surgery by selling lemonade
Birmingham, Alabama - "When life gives you lemons, make lemonade" – a 7-year-old girl took this saying to heart and helped raise money for her own brain surgery.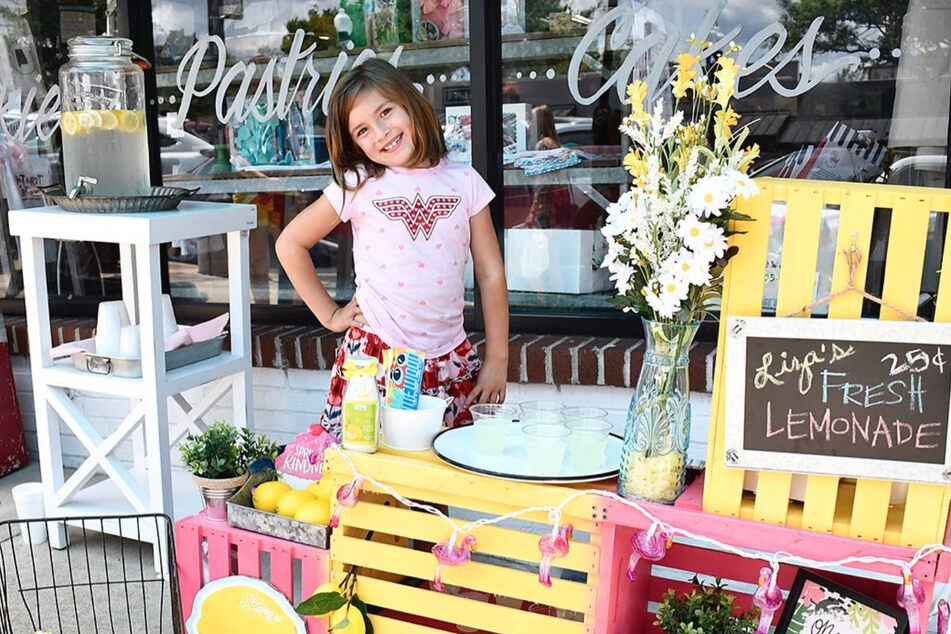 Liza's mother, Elizabeth Scott, describes her daughter as a "spunky kid" who leaves everyone around her "blessed."
But when Liza began to suffer a series of seizures, her mother knew something was off.
The doctor's diagnosis came as a shock to the happy family: the girl's seizures were caused by cerebral malformations and she needed immediate surgery, her mother told NBC.
Even though Liza had every reason to be worried about other things, she couldn't stand watching her mom struggle to pay the expensive medical costs, so she decided to take action.
She set up a lemonade stand in front of the family bakery in suburban Birmingham, Alabama, to help raise money for her surgery.
"I just put sugar in it with water and I mix it and that's it," Liza said.
Her sweet gig went through the roof: the stand brought in over $12,000 in a few days, nearly all through donations. A separate online fundraiser Elizabeth Scott set up has received more than $370,000 in donations – enough money to cover the expenses of Liza's surgeries!
"My sweet sweet girl is in a fight that most her age will never face, and yet each and every day she wakes up with one goal in mind – to be a kid who loves life to the fullest," mother Elizabeth wrote in a Facebook post.
Liza's surgery was successful
After being admitted to Boston Children's Hospital, Liza eventually underwent her first big surgery on Monday. To everyone's relief, the operation was successful, and everything went as planned, Elizabeth wrote on Facebook.
"Liza is a superstar and probably the bravest little girl I know. She amazed us all today with a very uneventful surgery here Boston Children's, and by uneventful it was successful!"
In a follow-up post, she said that additional operations will be needed and they "are far from the finish line, however one step closer to being past the hardest part and able to focus on the future, 'Until Liza is well.'"
"As a mom I won't stop until she is," she wrote.
Cover photo: Screenshot/Facebook/Her Crumbs His Cross - elizabeth scott