A new "smart" band-aid designed by scientists may heal wounds 25% faster
Stanford, California - Scientists have created a new "smart" bandage that may help heal wounds considerably faster than conventional methods.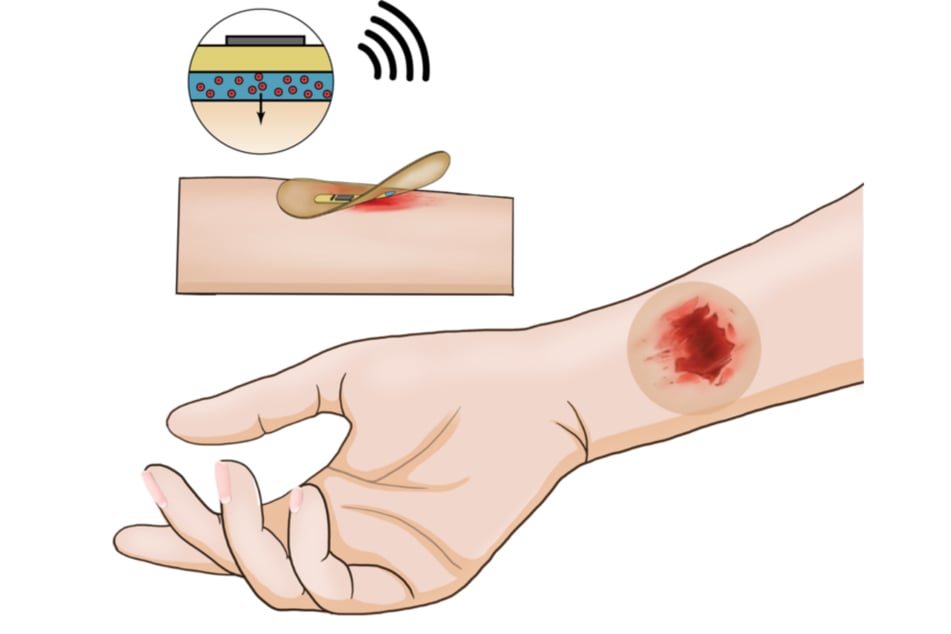 According to a news release, the bandage "combines wireless electrical stimulation and biosensors" to help patients with "slow-to-heal injuries."
"In sealing the wound, the smart bandage protects as it heals," explained Yuanwen Jiang, a co-author of the study and a professor at Stanford University.
"But it is not a passive tool," he continued. "It is an active healing device that could transform the standard of care in the treatment of chronic wounds."
A smaller prototype of the bandage was used to test the technology on mice, and it found that "the treatment group healed ~25% more rapidly and with ~50% enhancement in dermal remodeling compared with control."
The experiment demonstrated the "activation of proregenerative genes in monocyte and macrophage cell populations" which promotes tissue regeneration.
"With stimulation and sensing in one device, the smart bandage speeds healing, but it also keeps track as the wound is improving," said Artem Trotsyuk, a co-author of the study and a professor at the University of Arizona.
"We think it represents a new modality that will enable new biological discovery and the exploration of previously difficult-to-test hypotheses on the human healing process."
The researchers behind the innovation are currently seeking a patent for the new technology.
Cover photo: Courtesy of: Jian-Cheng Lai, Bao Research Group @ Stanford University