Brit ditches everything and moves to Arizona to marry one of the largest women in the world
Tucson, Arizona – Love knows no bounds, and Simon Johnson flew across an ocean just to prove it.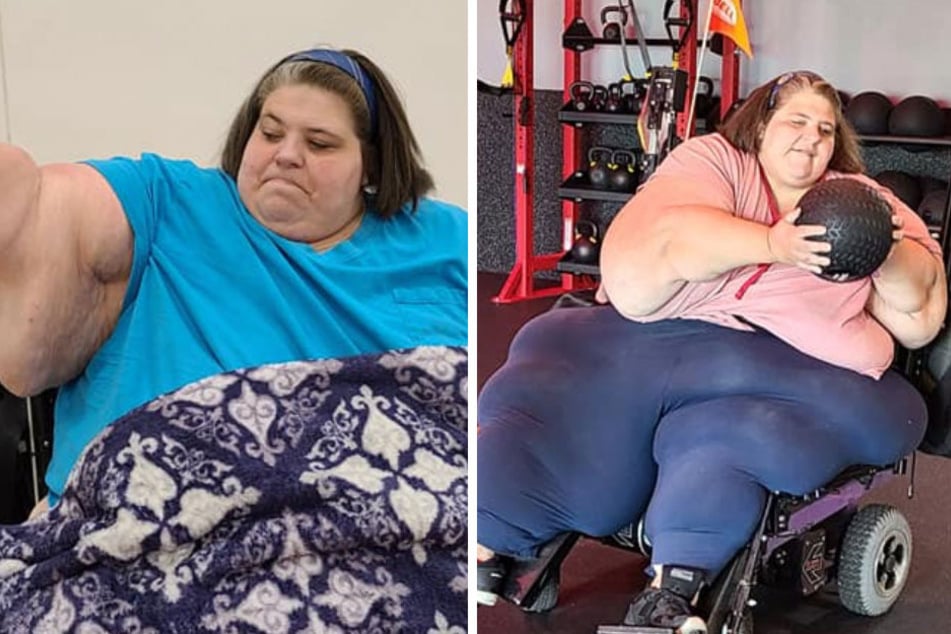 Falling in love can be a trip. That was literally the case for Simon Johnson (52) and his wife, Shannon Lowery (40).
Like many modern-day romances, the couple's story began online when Lowery was on the hunt for any kind of connection.
"I started playing games online and was meeting new people that way and that's how I met Simon," she told the Daily Star.
For Johnson, it was love at first virtual sight. It didn't matter that Lowery weighed 739 pounds and lived an ocean away from his home in England. He simply saw her for her heart and natural beauty.
"The first thing, maybe, was her smile. It sounds stupid but its true - personality, the way she looked, obviously. She's a beautiful woman," Johnson said.
It wasn't long before he moved overseas to marry Lowery in her home state of Arizona. Since relocating to the US, Johnson has taken on another role: caretaker.
Because of her size, Lowery is unable to do most things on her own. "Simple things really that we take for granted we can't do at the moment, so I have become her caregiver and I'm more than happy to look after her," Johnson explained.
Even though her soulmate was up for the task, Lowery didn't want that to be their relationship's dynamic forever.
One year ago, the 40-year-old kicked off the start of her weight loss journey on the TLC show My 600-Pound Life, and has been putting in the work every day since.
Her health issues started when she was a child that struggled immensely with binge-eating as a source of emotional comfort. Lowery said, "It got so bad that my mum and stepdad put a big tow chain around the fridge but they couldn't stop me, I always found a way."
So far, Lowery has lost 40 pounds and continues to hit the gym a couple of times each week with unwavering support from her beau.
Cover photo: screenshot/Facebook/shannon.lowery.16