Single man adopts five siblings and proves how big his heart is
Cincinnati, Ohio - Robert Carter became the foster father of three boys in December 2018 and loved his new life as a dad. So as soon as he learned that his children actually had another two sisters, he was quick to act.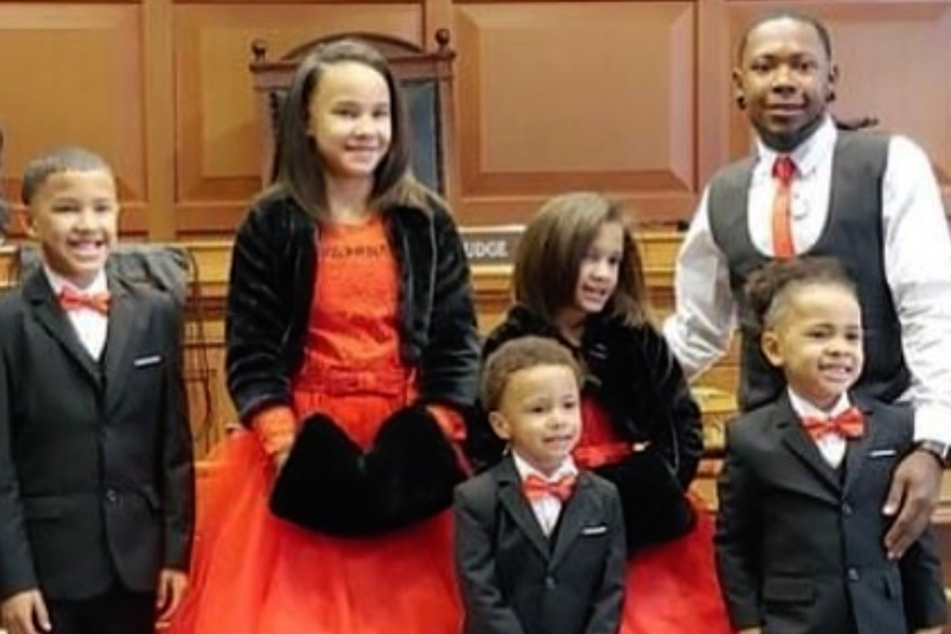 According to the Daily Star, the 29-year-old stylist and hair salon owner always knew that he wanted to adopt.

Carter is gay and grew up in foster care himself.

He was one of nine siblings who were separated at an early age and did not see each other again until 14 years later.
"I know the pain of being separated too well and I could not let that happen to them," he said.
And indeed, he did not!
Since their adoption on October 30, Carter has been a loving father to Marionna (10), Robert Jr. (9), Makayla (8), Giovanni (5), and Kiontae (4).
Three became five very quickly!
Robert Jr., Giovanni and Kiontae had already been placed in Carter's care in December 2018. Only later did he learn that they had been separated from their sisters Marionna and Makayla six months before.
The young man was utterly heartbroken and immediately contacted the girls' foster family to arrange a meeting for the little ones.
"The kids saw each other and started hugging and crying and wouldn't let go. That was the moment I said 'okay I'm going to take all five,'" he said.
Although many of his acquaintances initially expressed concern because of his young age, Carter is loving every single moment that he gets to spend with his children.
"My five kids are amazing. A lot of people think it's hard if you're by yourself or don't have a house, but it's a lot easier than people think it's going to be and kids need parents whether it's two or one."
Carter is just overjoyed that he could keep the five together: "After it was finalized, I just cried because it was over and I didn't have to worry about if they were going to be moved or would have to suffer anymore."
Cover photo: Instagram/Screenshot/thecarterfamily5