Aaron Rodgers jumps on the tattoo train in astrological style
New York, New York - Aaron Rodgers has officially joined the tattoo club, and his introductory piece into the world of body ink is quite the stunner.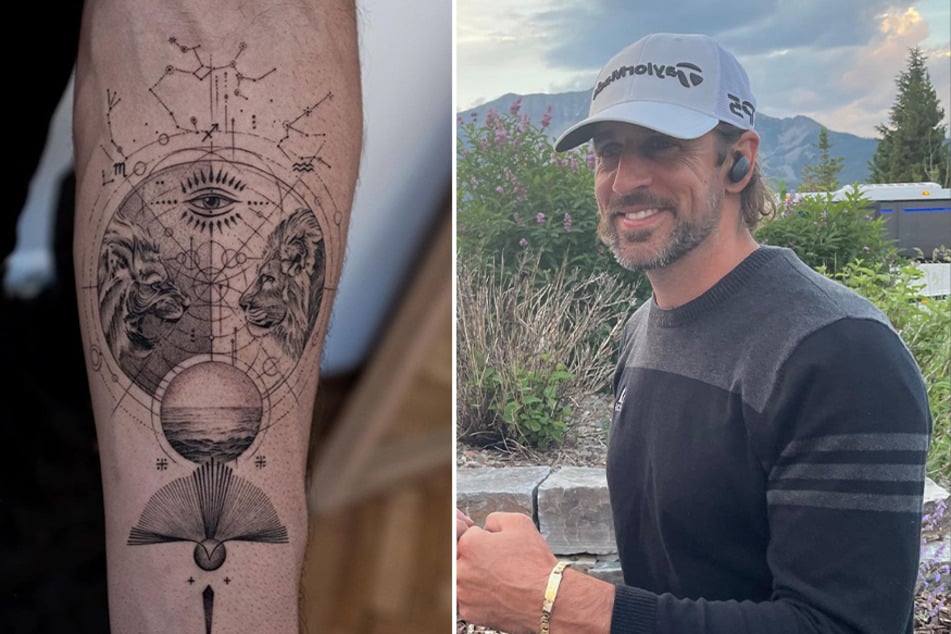 There's one word that comes to mind after laying eyes on the athlete's first tat, and it's "wow."
On Wednesday, the Packers QB flaunted his fresh ink on Instagram in a series of snaps. One pic even features Rodgers strolling the streets alongside Balazs Bercsenyi – the talented artist behind his detailed tattoo.
In the post's caption, the 38-year-old said he was "grateful for [Bercsenyi's] mastery and friendship," before sharing some minor deets about his astrologically-heavy ink.
"There's a deep and meaningful story and connection to absolutely each element of this art piece, and I'll share a little more about that one day," Rodgers wrote. "For now, just thankful for @balazsbercsenyi and his patience and artistry."
There's clearly a lot of symbolism at play in Rodgers' intro to body art, with two lions, star maps, an all-seeing eye, a beach, and more featured in the piece.
Sure, we might not know the meaning behind the tat now. But Rodgers has a whole NFL season filled with press conferences and podcast appearances ahead of him where he can spill the tea.
Cover photo: Collage: Screenshot / Instagram / aaronrodgers12