Celebrity-obsessed man spends over $40,000 on tattoos to prove he's a fan!
Brisbane, Australia – There's no better way to show you're a dedicated fan than by getting an actor's face tattooed on your body, and Troy Kellahan has spent $40,000 doing just that.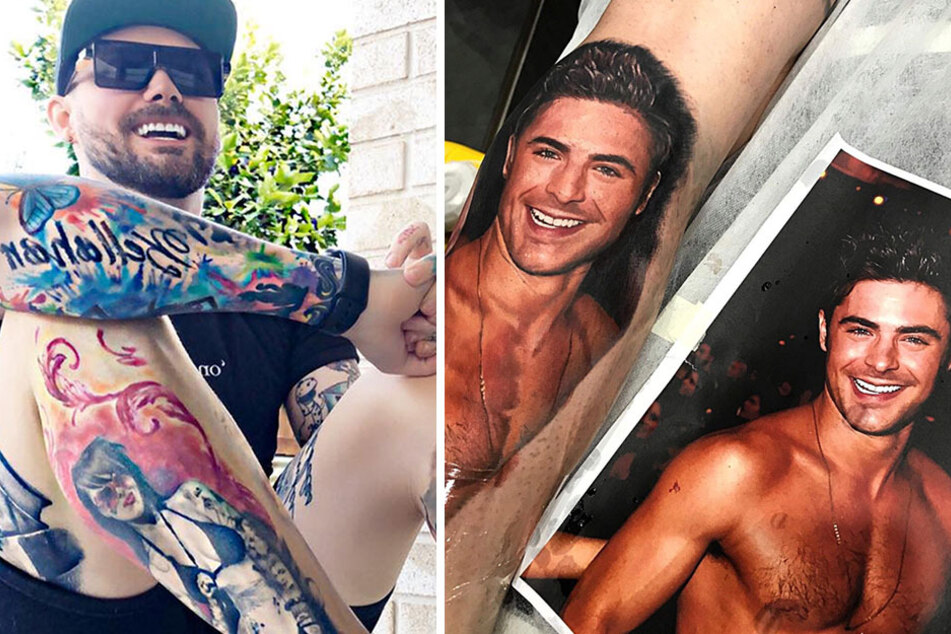 Most people's tattoos hold significant value to them. Whether it be in memory of a loved one, or to honor your life's passion, there's typically a story behind each piece.
For Kellahan, that passions is an overwhelming love of the celebrities he grew up admiring, such as Zac Efron and the entire cast of Charmed.
The portrait tattoos across his body are freakishly realistic, especially his Zac Efron piece. According to the Daily Mail, the idea for this tattoo was more of a dare than an organic idea, but Kellahan's respect for the actor made it feasible and aesthetically-pleasing.
"Zac I've idolized him since I used to be little," he continued, "It is one thing that helped me with my life and I wished to indicate my love and fervor for one thing."
Growing up as a gay teenager in Brisbane was rough for Kellahan, who struggled to find his footing and purpose. When people weren't there for him, Efron and Charmed provided hope for acceptance.
To Kellahan, these aren't just famed celebrities; they're his idols. What better way to show what they mean to him than by having life-like portraits of them inked onto his skin?
The man says he's spent roughly $1,800 per portrait tattoo, and his total so far is roughly $40,000. He got his first celebrity portrait in 2016, and has been loading his body up ever since.
The Brisbane man has been lucky enough to meet the cast of Charmed, and hopes to do the same with Efron when he's filming in Australia next.
Cover photo: screenshot/Twitter/Troy_1988_/Facebook/TroyKellahan