College student goes viral after getting QR code tattoo linked to his vaccination card
Reggio Calabria, Italy – Proof of vaccination is required in many places around the world, and one student found a smart and simple way to carry his card without risk of losing it – all thanks to one tattoo.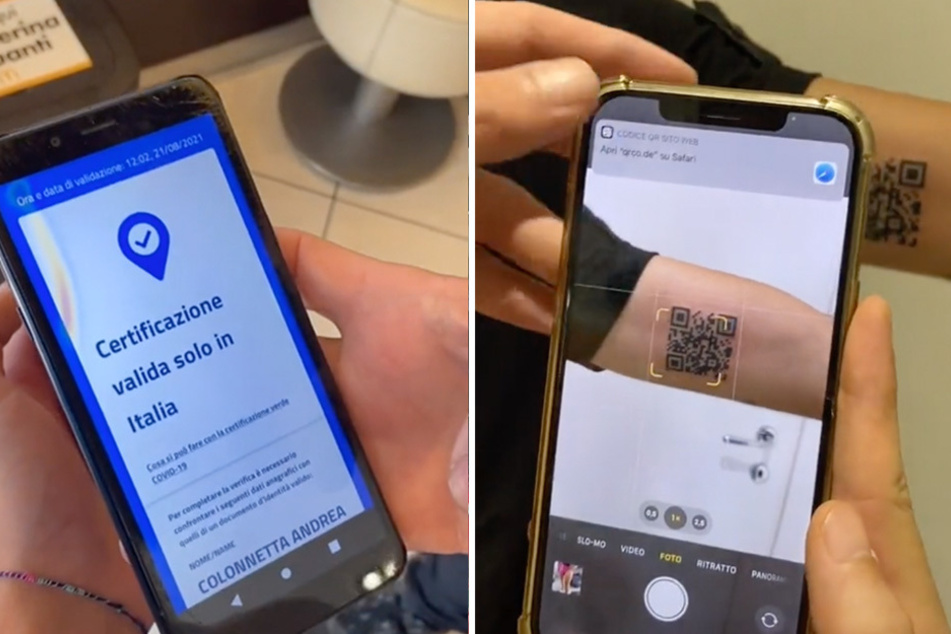 In Italy, it's common to show proof of vaccination in order to be granted access to indoor spaces, and Andrea Colonnetta found an ingenious way to ensure he was never without proof.
Rather than toting around a piece of paper that's quite literally the ticket into numerous establishments, Colonnetta decided to get a QR Code tattooed on his bicep that's linked to his proof of vaccination.
The artist behind the masterful piece of ink was Gabriele Pellerone, who shared his work on Colonnetta in various TikToks.

Immediately after he completed the tattoo, Pellerone tested out the functionality of the QR code, and lo and behold, it was successfully scanned by a smartphone camera.
In a follow-up video, Colonnetta shows the process of having his QR code tattoo successfully scanned for entry into a McDonald's in Italy.
According to Reuters, the digital certificate linked to the 22-year-old's QR code is part of the "Green Pass" system put in place by Italy's prime minister, Mario Draghi, in late July, while enforcement began at the start of August.
Not only does the pass show proof of vaccination, but it also shows whether the individual has tested negative for Covid-19, or has recently recovered from the highly contagious virus.
As for his tattoo, the Daily Mail reported that Colonnetta told the Corriere Della Calabria newspaper, "It's certainly something original – I like to be different."
Could this be a new trend that takes off globally as vaccine mandates continue to rise? We'll just have to wait and see.
Cover photo: Collage: Screenshot / TikTok / gabrielepelleronereal