Funky Matas gets tattooed by a monkey and makes history!
Miami, Florida - Influencer Funky Matas is making major tattoo moves once again after he taught a monkey how to tat before letting the animal ink him up.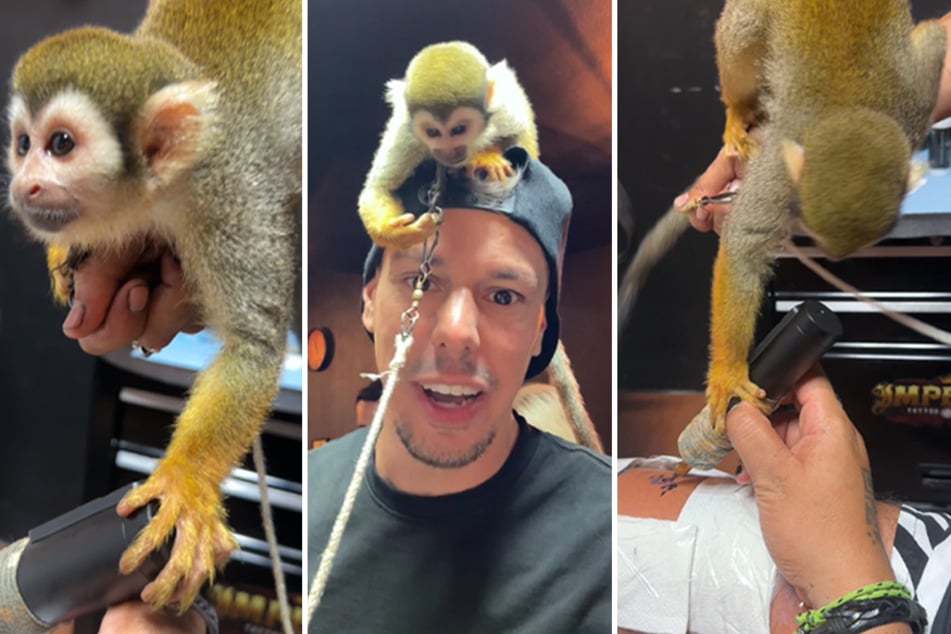 Leave it to Funky Matas, born Jorge Matas, to do what's never been done before. As the first person to ever tattoo themselves while skydiving, Matas is no stranger to the odd and innovative when it comes to tats.
Heck, he even holds the world record for having the most signature tattoos on his back!
But Matas has really leveled up with his latest feat: teaching a monkey to tattoo, and then getting said monkey to tat him up. According to Matas, this is the first time a monkey has ever tattooed a human.
It took a little over an hour for Matas and his team to train and explain the required actions to the monkey. The monkey eventually started to mimic the actions and technique of the tattoo artist on-site, and soon after, the animal was able to ink Matas up!
The tattoo was intended to be the logo of Matas and his business partner Andy Williams' NFT project, The F8 Club. Admittedly, the end result of the tattoo may not have been the best in terms of quality, but the fact it was done by a monkey in roughly 30 minutes is undoubtedly monumental!
If you're wondering why Matas and his team chose a monkey for the job, the star explained that because monkeys are known for their ability to learn through observation along with their impressive memory, it made the animal a prime candidate for the historic moment.
All in all, Matas told TAG24 the experience was "an incredible process to watch and be a part of!"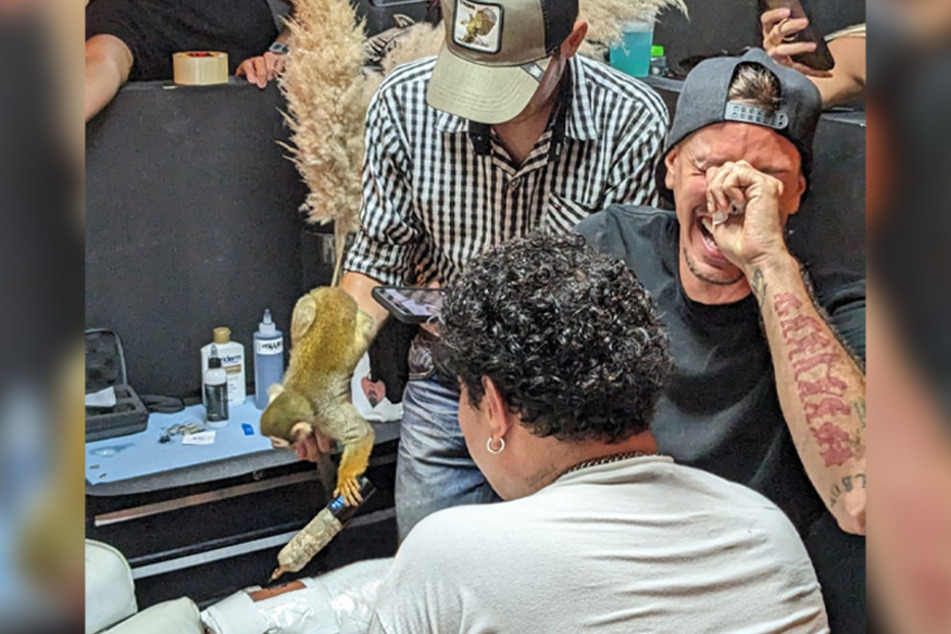 And that's on making history!
Cover photo: Collage: Courtesy of Funky Matas