Harry Styles tattoo sparks speculation over possible Olivia Wilde tribute
Bolsena, Italy - Harry Styles has been photographed sporting more than just a pair of trendy green swim shorts when on vacation in Italy. Inked on his thigh seems to be a previously unknown tattoo, possibly dedicated to his ex-girlfriend Olivia Wilde!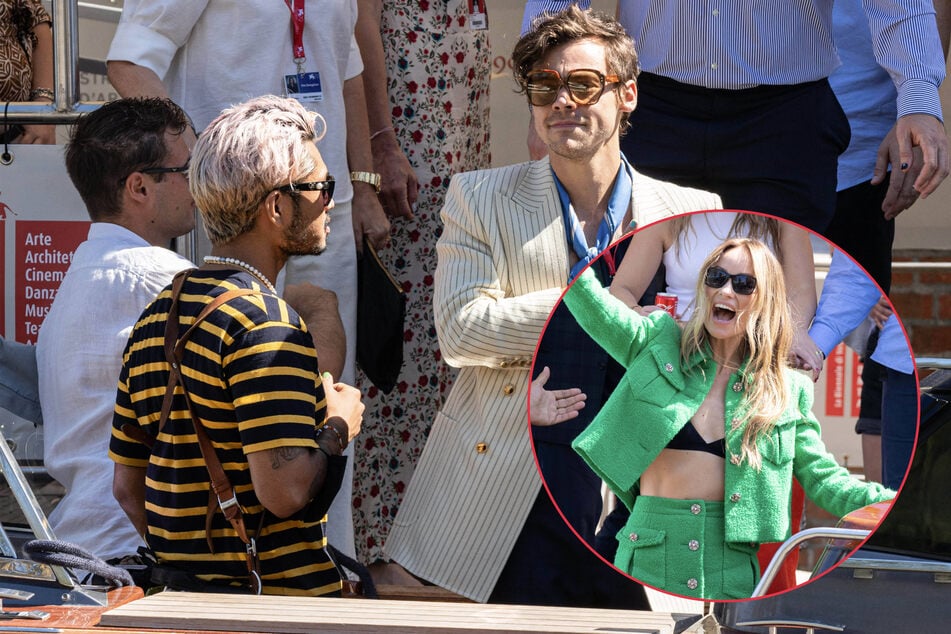 Page Six obtained and published pics of Harry Styles vacationing in Bolsena, Italy, and eagle-eyed fans were quick to spot a very interesting tattoo on his right thigh.
Simply reading "Olivia," the ink sits just above another piece – also written in italics – that says "Colazione", the Italian word for breakfast. Naturally, speculation immediately kicked off that this is a tribute to his now ex-girlfriend Olivia Wilde.
The couple dated for a number of years following Wilde's reportedly difficult split from Jason Sudeikis. They were pictured on many a vacation together before parting ways in late 2022.
By all accounts, Styles and Wilde are on amicable terms and are still friends even after their breakup, so it doesn't seem so far-fetched that he'd have her name tattooed.
Harry Styles' new tattoo could have another origin story
Some fans don't quite believe that the tattoo is dedicated to Harry Styles' ex-girlfriend Olivia Wilde. Instead, some believe that it could have something to do with One Direction's 2015 song Olivia.
The chorus of the song features the lyrics: "I live for you, I long for you, Olivia, I've been idolizing the light in your eyes, Olivia."
With that in mind, could the "As It Was" singer simply be reminiscing his One Direction days?
We may never know the true origin of Harry Styles' "Olivia" tattoo, but we can all agree on at least one thing: Now that his three-year-long Love on Tour series has ended, Harry Styles certainly deserves a long vacay!
Cover photo: Collage: IMAGO/ABACAPRESS