National Tattoo Day: Tattoo artist undergoes wild transformation and is hardly recognizable!
Dallas, Texas - Clothes may make the man – but so does makeup, tattoos, hair color, and body piercings! Take young tattoo artist Aster, who went through a drastic transformation for a video and was no longer recognizable.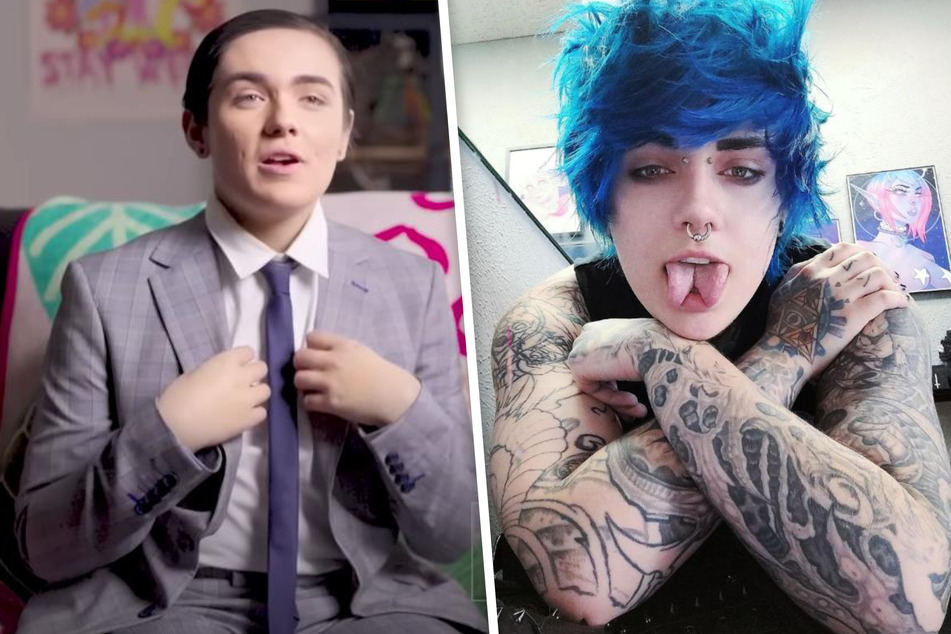 Aster's body is usually covered in tattoos, and he usually has partially blue hair, piercings such as a nose ring on his face, gauged earlobes, and he typically wears black or gaudy, studded clothes.
But for the web show Transformed, the "witch boy," as he calls himself, dared to endure a stark transformation, going from an extreme emo look to a chic, business-savvy style.
"I'm very curious to see how it's gonna look," admits Aster. "i'm 'bout to look like Harry Potter!"
Then, makeup artist Dennise gets to work, covering up all of Aster's visible tattoos and dyeing all of his hair black.
Meanwhile, Aster explains that he was not able to express himself growing up, calling himself a "normie."
Aster also shared that when he "finally got to explore my gender identity, I also got to explore dyeing my hair and getting my style" to find the style that was "me."
YouTube video shows the transformation of Aster
Aster's new look is well received: "You look amazing!"
After the complete transformation, Aster can hardly believe his eyes: "I don't think anyone would recognize me." But is that true?
His partner Spencer got to see the new look first. "Oh my God, you look amazing," Spencer says. "I like it."
But Aster himself thinks the transformation is a bit too blatant. "I feel like this is very, very extreme." To each their own!
Cover photo: Collage: Instagram/Sleepyvampir/YouTube/Truly/