"It's part of me": Italian bodymod fanatic garnished himself with 99 modifications
Naples, Italy – An Italian man has spent the last twelve years modifying his body, including his genitals.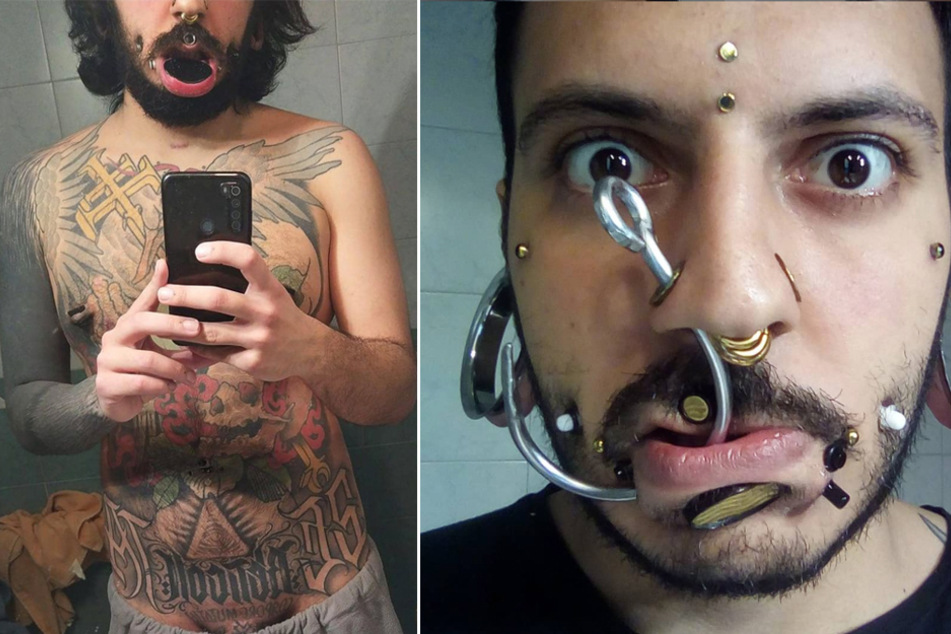 At the ripe age of 16, Michele Mancini decided to get his first body modification –pierced ears.
While he claims the piercing was done the wrong way, after a few months, Mancini decided it was time to start stretching his earlobes out with gauges.
Since then, he's added 54 other piercings to the mix, but he didn't stop there.
When Mancini was 21, he made the move to get his first tattoo, but he did so with caution.
The 28-year-old told TAG24 that his first tattoo was a simple dot on his arm, something Mancini decided to get just to test his skin's reaction to the ink.
A few months after his tattoo trial, Mancini inked a droplet of water on both himself and a friend. Since then, he's covered his arm, leg, chest, and back with tattoos.
In addition to his 56 total piercings, which include cheek gauges and a pierced apadravya, the 28-year-old also has 41 genital implants and a split tongue.
When asked what hurt the most, there was no question – his apadravya, or male genital, piercing.
Ironically enough, it's this body modification that he's interested in upgrading, telling TAG24, "I'm still considering to scalp my apadravya from 15 mm to 20 mm all by myself."
Mancini's most recent post on Instagram shows blood gushing down his face after he pierced the bridge of his nose with a 5 mm gauge, something he made sure to do slowly so it could be as precise as possible.
For Mancini, there's no rhyme or reason as to why he's such a fan of the body modification lifestyle, other than the fact he likes the aesthetic it creates.
"I don't have a favorite piece. Everything, it's part of me," Mancini said.
Cover photo: Collage: Screenshot / Instagram / mikthetaper