Man gets scribbled back tattoo and the abstract price speaks for itself
Berlin, Germany - Art is in the eye of the beholder, even if it's body art. TikTok users, however, are divided over the abstract flower tattoo adorning a man's back. Above all, the price seems to leave many incredulous.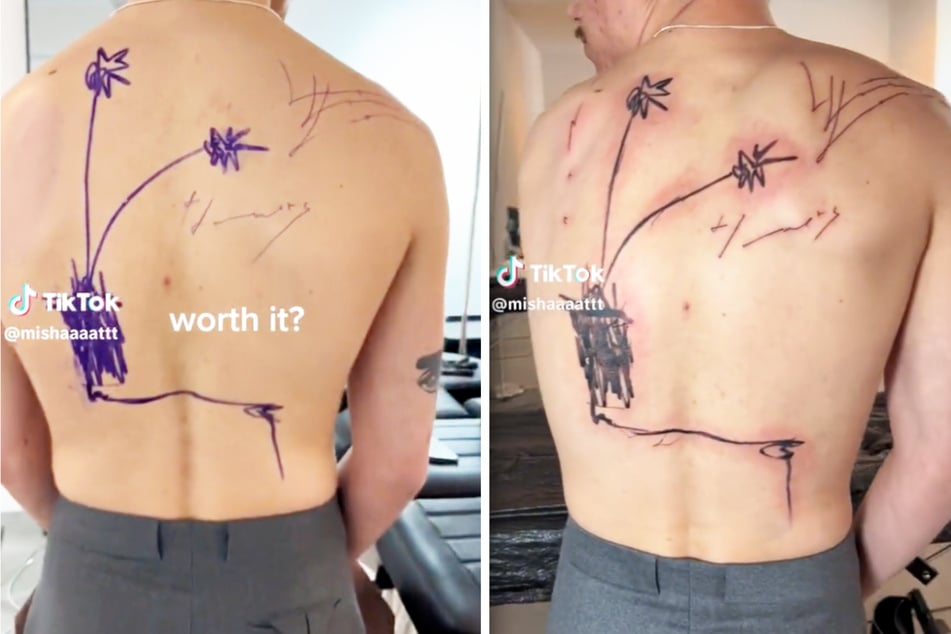 One tattoo artist from Berlin worked with their client to create a piece of ink that's truly unique – even if some don't understand it.
Speaking to Insider, tattoo artist Mykhailo explained that the odd tattoo is meant to reflect the concepts of "freedom" and "beauty."
The back tattoo in question consists of two long, flower-like shapes that extend up and towards the right from what appears to be a large scribble.
Though the naked eye may interpret the back tat as a series of disjointed strokes, the piece of ink holds great meaning for Mykhailo's client.
Speaking to the outlet, the artist said when tattooing a client, he tries "to complement not only their body shapes but personality, as well.
Though the artist told his many TikTok followers that the cost of the ink was something outlandish, he later revealed the composition of the tattoo cost between between $749 and $856.
When asked why he exaggerated the cost on his now-viral TikTok that's garnered 1.9 million views and counting, Mykhailo said he knew the high quote price mixed with the "controversial and provocative" design would create a "viral mix" – and he was right!
Though the 21-year-old artist was expecting some negative comments, he surely wasn't prepared for the response he received.
TikTok users react to Mykhailo's tattoo work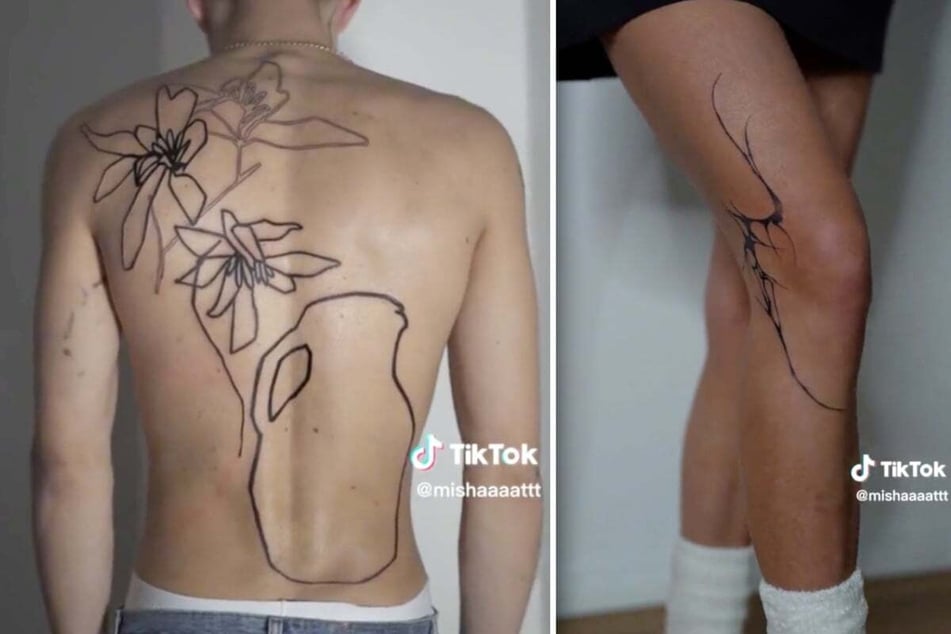 in the comments below the viral tattoo video, one TikTok user wrote: "Looks like he had a drunken night and his friends got a hold of a marker."
Another commented, "Back ruined," while someone else quipped: "I am all for abstract work, but this???Good tattoos are never cheap, and cheap tattoos are never good."
Others were thrilled by the motif and praised the design.
"even tho it's not my style that linework is CRISPPPPP," one TikTok user commented.
As they say, beauty is in the eye of the beholder – and that's certainly true when it comes to tattoos!
Cover photo: Collage: Screenshot/TikTok/mishaaaattt