Man with tattooed eyeballs says he's "becoming myself more" with each body mod
New York, New York - One New Yorker is a meticulous tattoo fanatic with a collection that's only halfway done.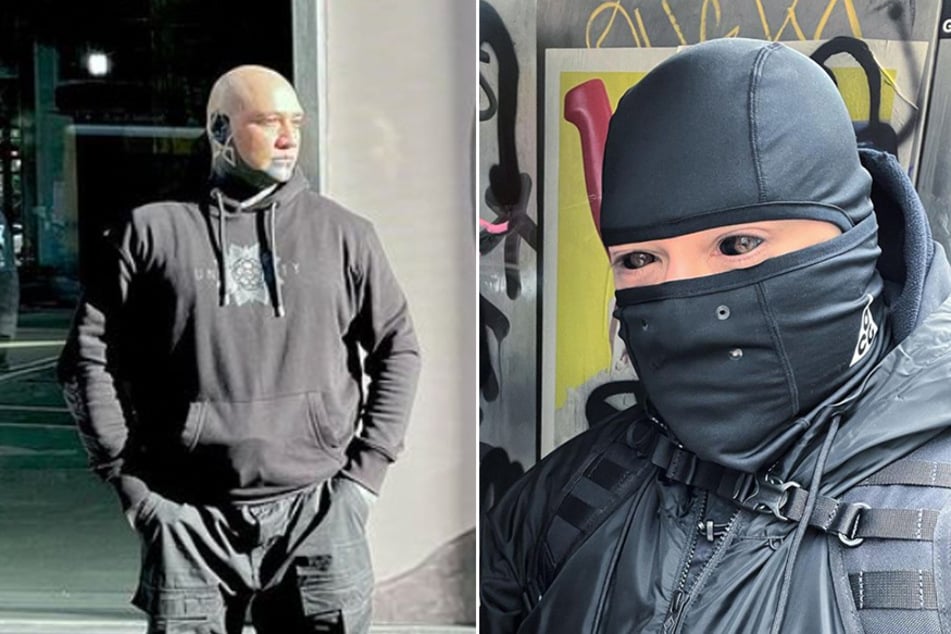 In a recent interview for Inked Magazine's video segment Heavily Inked, a New York native named Gunny opened up about what inspired his look, and what his mom thinks about it.
If you couldn't tell, Gunny is working towards a bodysuit tattoo, which is essentially an extensive tattoo usually of the same design or pattern that covers either the entire torso or the entire body.
"I feel like I'm becoming myself more every time I do something," he told the outlet.
Though Gunny noted his mom isn't necessarily fond of his growing tattoo and body mod collection, one thing she told him proved a mother's love is truly unconditional.
"She said, 'You do two things: you're able to support yourself with whatever decision you know, you make and you decide to do, and you stay the good person I raised you to be. You do those two things, I literally don't give a s**t what you do after that.'"
Like many who have fallen in love with body art, Gunny spotted a tattoo on the villain in the movie he was watching and became infatuated. He immediately freehand drew the tat and ran around the West Village begging any artist to ink him as a minor. From that point forward, his tattoo obsession grew – as did his underage tattoo collection.
However, most of those tattoos aren't with him today.
Tattooed eyeballs aren't for the faint of heart
In his interview with Inked, Gunny admitted he later had all the tattoos from his youth laser removed, and after much thought about what he wanted to do with his newfound blank slate of a body canvas, it became clear: "Man, I just wanted black stuff. That's it. A suit," Gunny said.
He also noted that he began extending his bodysuit tat into his face two years ago, and made the decision to tattoo his eyeballs back in 2015, though he didn't get them done until 2020 by Luna Cobra, the artist who invented the eyeball tattoo.
"When the needle was in my eye, vision goes. Things get dark and they close up, and I remember that was scary."
As of now, Gunny said his body modification and tattoo journey is about 50% done: "I have a few more body modifications, that's gonna continue," he said, noting his snipped ears, body brandings, skin peels, tattooed eyeballs, and blacked-out gums.
Cover photo: Collage: Screenshot/Instagram/blackironmonk