NBA rules force LaMelo Ball to cover up neck tattoo
Charlotte, North Carolina - LaMelo Ball (22) has been forced to play with a piece of tape on his neck due to his neck tattoo. The point guard for the Charlotte Hornets was reportedly in breach of a collective bargaining agreement.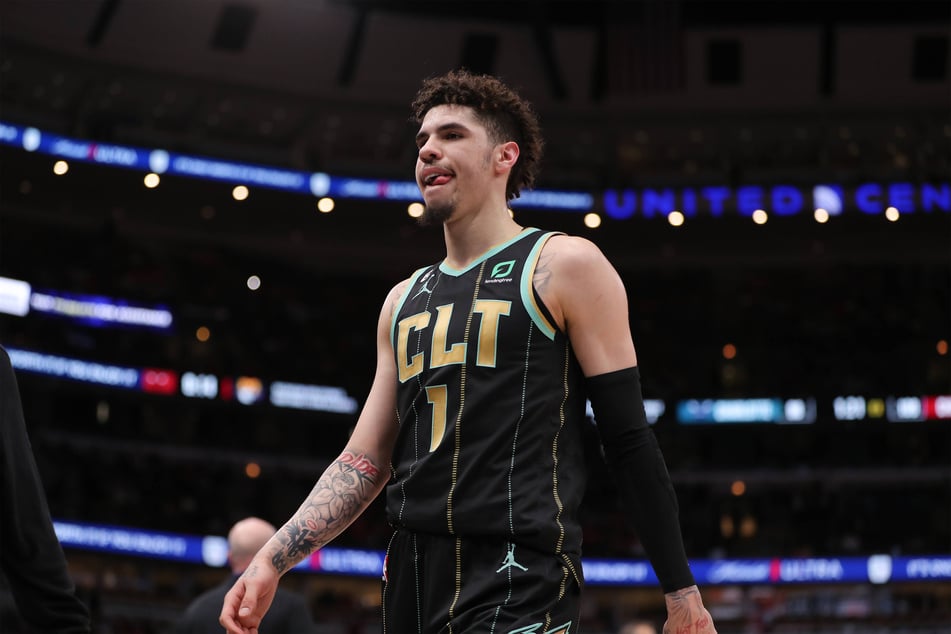 It's neither a new tattoo nor a new rule, but for a few days now, LaMelo Ball has had to cover up the ink on his neck due to potential breaches of a collective bargaining agreement.
The tat, which takes the form of two letters "LF," apparently violates a rule in the NBA which stipulates that players cannot wear commercial logos on their bodies during games.
If in breach, Ball could face a fine from the organization.
According to the basketball player, "LF" stands for "LaFrance," his middle name. The problem is that LaMelo Ball also owns a fashion brand of the same name, and the tattoo looks troublingly close to its logo.
NBA spokesperson confirms LaMelo Ball has broken organization rules
"Under the collective bargaining agreement, players are prohibited from wearing commercial logos or corporate insignia on their bodies or in their hair during games," NBA league spokesperson Tim Frank told ESPN.
"We try to enforce the rule reasonably, in accordance with its purpose, and taking into account players' efforts to express themselves in a non-commercial manner."

In unequivocal terms, Frank then went on to state that "LaMelo Ball's neck tattoo is in obvious violation of the rule and, accordingly, he's required to cover it."
Unless LaMelo Ball continues to cover neck tattoo, he may be fined
Though the Charlotte Hornets star argued that tattoos of other players could be interpreted as brand logos, the NBA rejected the appeal on the grounds that those professionals had no commercial partnerships with those companies.

The 22-year-old must, therefore, continue to cover up his body art if he does not want to risk a fine.
Incidentally, this particular rule breach seems to run in the family: Ball's older brother Lonzo (26) was previously ordered by the NBA, in 2018, to cover a "Big Baller Brand" tattoo – also a Ball family business.
Cover photo: IMAGO/Icon Sportswire