Single mom races against time to get a full tattoo bodysuit before she turns 40
Bolton, UK – Alex Derbyshire has one goal, and she's spent thousands of dollars over the last 20 years to reach it: covering her entire body in tattoos by her 40th birthday.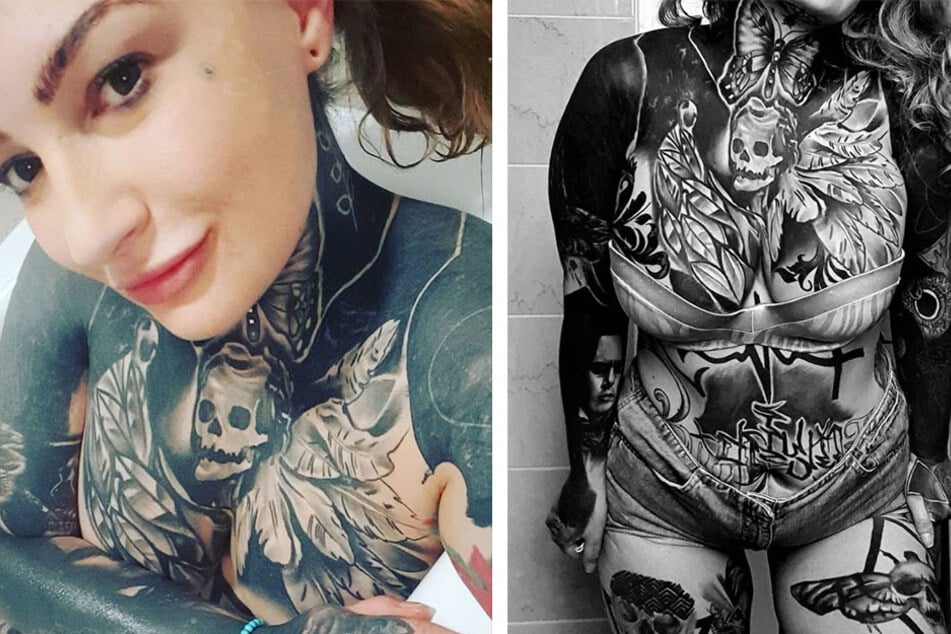 Having been fascinated by the art of tattooing since her childhood, Derbyshire got her first tattoo when she turned 18.
What started out with small pieces that she could easily hide under her clothes turned into a journey to covering her entire body with one big tattoo.
Two years before her 40th birthday, the Bolton, UK native close to fulfilling her dream.
It took a lot of time for Derbyshire to feel confident enough about showing off her ink, but she told Metro that when she entered her 30s, she gave up on caring about what other people thought about her looks.
The explosive evolution of tattoo culture helped fuel the fire that drove her to share her artistic passion with the whole world .
Since throwing caution to the wind, the single mom got her faced, armpits, and toes inked. She took things a step further by getting solid, opaque tattoos on her arms, neck, and back.
Although she still gets the occasional judgmental look or unsolicited comment – especially when it comes to all the money she spends on her obsession – Derbyshire is at peace: "To me, tattoos are a hobby and an art form. Why shouldn't I show them off?"

The tattoo world has come a long way since she first started getting inked
After initially being hesitant about the feel of needle on skin, Derbyshire now admits to almost liking the pain. She likes the challenge of seeing how long she can go without getting a break during some lengthier pieces, like her neck tattoo, which included a six-hour session with no breaks.

"The pain is like a challenge, to see how far I can push my body. Sometimes when you break through that barrier, it's almost meditative," Derbyshire said.
With white ink linear tattoos adorning her face, only two places on her body remain untouched: her ribs, and several patches on her right leg.

She's hopeful that tattoo shops can open back up soon after being closed over the pandemic, so that her wish of having a tattoo bodysuit done by the time she turns 40 can come true.
Cover photo: Screenshot / Instagram / missvintage82