Tatted up TikToker discusses self-love benefits of getting inked: "I feel so hot"
One tattoo lover on TikTok shared one major thing she wished more people spoke about after getting inked, and she has a valid point.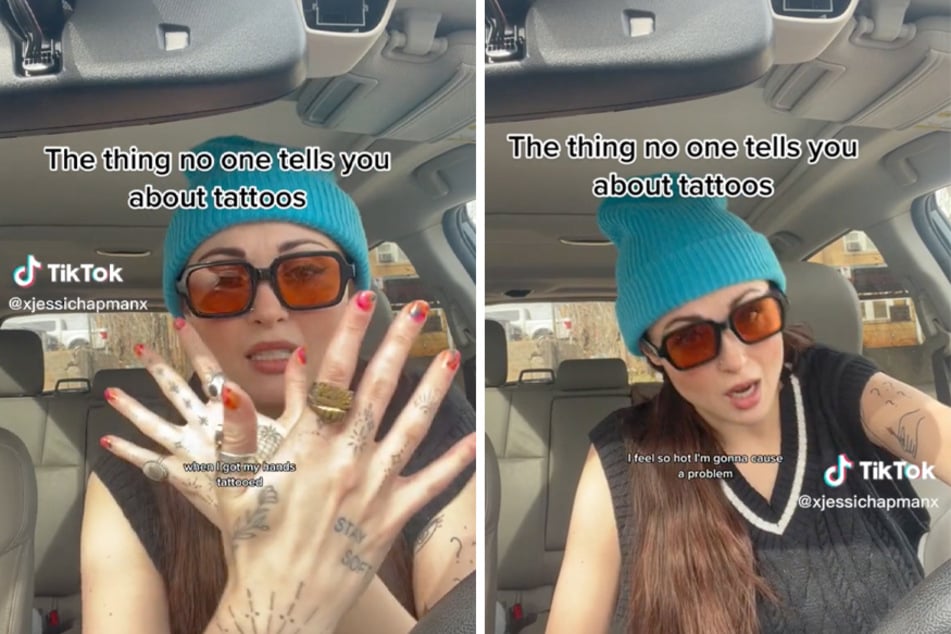 There are many pros to having tattoos, but there's one in particular that is seldom talked about: the major confidence boost that often comes with them.
However, TikTok user @xjessichapmanx broke this very peculiar phenomenon down in honest style.
In a video that's amassed 1.4 million views, the tatted Tikoker begins by laying out one of the many ink-inspired things that are not spoken about enough, such as one's self-confidence.
"When I got my hands tattooed, my confidence level f**king skyrocketed through the roof," she begins. "I was like, 'I am the hottest b**ch.'"
Of course, her tattoo journey didn't stop after she got her hands inked, especially given their uplifting effect.
"Then I got even more of my arm done," she says, adding that it only made her confidence "even higher."

"I was like, I'm gonna start causing problems because I feel so hot."
Next, she proceeded to show off her stomach, which she said, "Used to be one of my least favorite parts of my body." That is until she got a medium-sized tat on it.
"Now that I have it tattooed, [it's] a very rare occasion where I'm not showing it off."
She ended the TikTok with blunt honesty that many can relate to: "I feel so hot, I'm gonna cause a problem."
If anyone ever judges you for your ink, just remember how good your tattoos make you feel!
Cover photo: Collage: Screenshot/TikTok/@xjessichapmanx