Tattoo addict admits she's never seen herself as "heavily tattooed"
Phoenix, Arizona - Tattoo artist Sarah Elizabeth admitted that she never thought she'd "be this tattooed."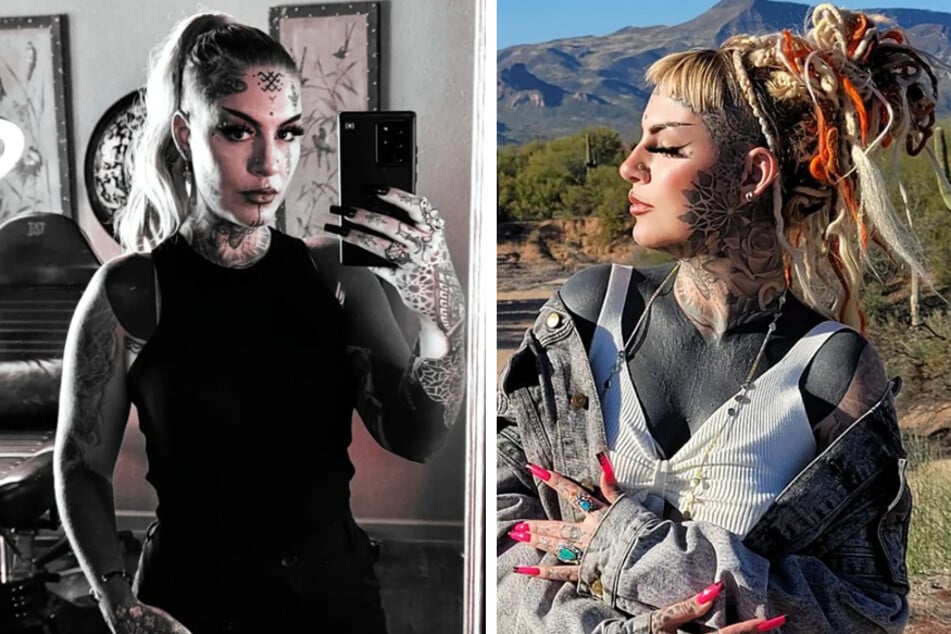 In an interview with Inked, Sarah admitted something not many body art addicts do: "I didn't think in a million years that I'd be this tattooed."
In the video, Sarah confessed her love for ink started in high school once some of-age seniors showed up with new tattoos.
"When I saw them, I was like, 'I need this,' because I grew up really sheltered, and [it] was 'bad' to get tattooed. And [when] I saw [their tattoos], I was just super attracted to it."
Once she graduated from high school, Sarah said she started hanging in tattoo shops. "I wasn't even working, but I acted like I worked there."
It was her "laid back" mom who took her to get her first tat: a small piece on her ribs that was easy to hide.

"Then I started accumulating a couple more while also being able to hide it." But the scope changed once her dad found out about her ink collection.
"He hated it, but I was still addicted to it," Sarah told the publication. "There was something about it. Of course, they do hurt, [but] it's so satisfying seeing it right away, it's so gratifying," she said, adding "the more visible ones, the more exciting it gets."
Her first face tattoo featured the words "self love" on her hairline, though she confessed "not all my tattoos are meaningful - trust me." From there, she added three little dots around the outside of her eye, several lines on her chin, and several pieces with intricate designs. "I think i'm done on my face," Sarah said before admitting she "can't guarantee anything."
"I really tried to keep it under control for my family," she said of her tattoo obsession. "But I'm living for myself."
Cover photo: Collage: Screenshot/Instagram/sarah_elizabeth_tattoos