Tattoo-centric Hinge date with crafty artist leads to love for TikToker
London, UK - An influencer lived her tattoo dreams by getting her Hinge date to ink her up, and apparently, their love connection didn't end there.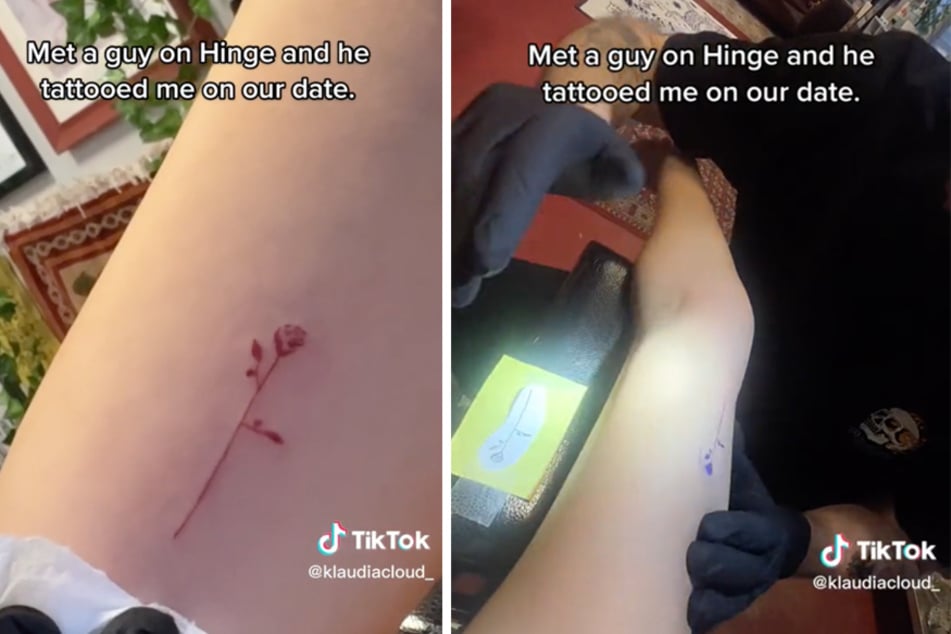 Sometimes, the dating world is all about taking risks, and TikToker Klaudia Cloud discovered that the risk is often worth the reward.
In a TikTok that's racked up one million views, Klaudia explains via on-screen text that she "met a guy on Hinge and he tattooed me on our date."
In the video, the content creator is seen in a tattoo parlor, as her tattoo artist date proceeds to prep her arm for a very simplistic and delicate red rose tattoo.
Apparently, she liked the tattoo just as much as she vibed with the Hinge date that gave it to her, as the clip is captioned, "Hes my bf now."
TikTok users flocked to the comments section to offer up their takes on the tattoo-centered Hinge date idea, with one writing, "As a tattoo artist I will NEVER tattoo a first date ever again," to which the original poster replied, "This was our 10th [date] I think."
Another said, "Us tattoo artists want to be loved too! I've tattooed 3 hinge dates and now they're walking around the world with my work on them." Klaudia replied, "That's your love language."
Sometimes, Hinge dates and tattoos just go hand in hand.
Cover photo: Collage: Screenshot/TikTok/@klaudiacloud_