Tattoo-enthusiast travels across state lines to get her privates inked
California – This 32-year-old residential carer has spent over $27,000 and 234 hours getting her body entirely covered in ink. So it wasn't that unusual for her to take a trip all the way to Texas to get fill one of the last remaining blank spots – her genitals.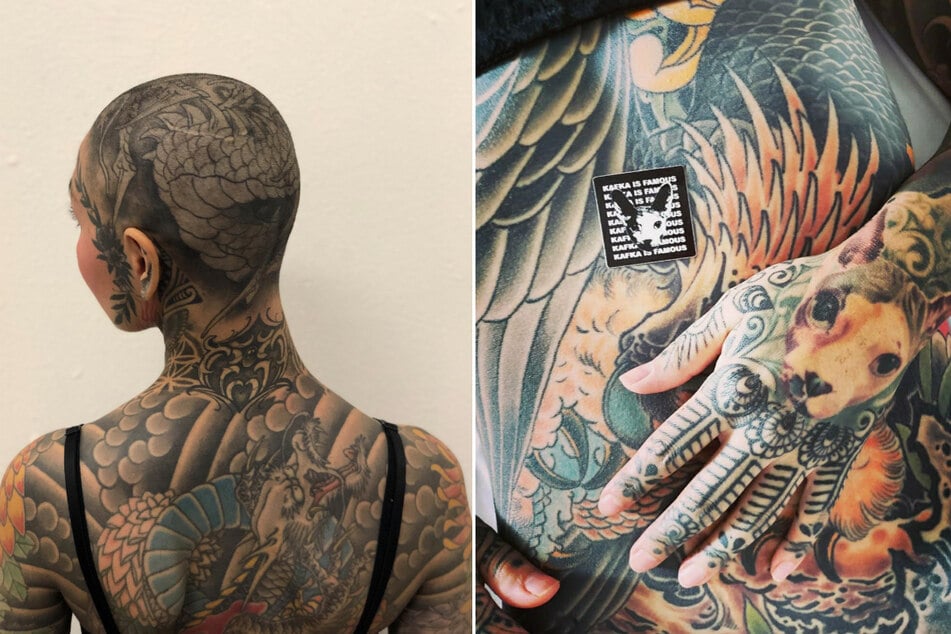 When she turned 18, the first things Julia Nuno did was head to a tattoo parlor to get her very first piece of body art.

After that, the Californian kept getting ink done here and there, but it wasn't until the last four years that she really took a deep dive into her passion.
So far, she's committed roughly 234 hours to getting her body completely filled with beautifully colored and designed tattoos.
Over past three years, Nuno spent every two weeks getting tattooed for three hours.
Most of the time, she doesn't even have a design in mind when she goes in for her sessions. Rather, she lets the artist choose whatever they feel like doing that day.
For Nuno, it's the experience of getting tattooed and the feeling of it all that has her addicted and keeps her coming back for more.
Tattoos are seldom a one and done type of thing
In an interview with Metro, she said, "I had no intention of collecting or getting a suit but somewhere down the line I just decided to go all the way. Now I can't stop".
Despite concerned comments from her friends and family, Nuno headed to Texas in October of last year to get one of the last pristine parts of her body completely tattooed: her genitals.
When she ran out of space on her body, she decided to shave her head and give her artists another area to work on, something she thought she'd never do.

Although Nuno's family doesn't approve of all the body art she's acquired, her workplace has been perfectly accommodating, further proving the point that tattoos are gaining more and more acceptance in daily life.
Cover photo: Screenshot / Facebook / Julia Nuno