Tattoo fail! woman gets rapper's name tattooed on butt, but it's spelled wrong
There's nothing like a hilarious tattoo fail! One woman on TikTok detailed her biggest ink regret during a visit to the hair salon and social media users can't believe her story!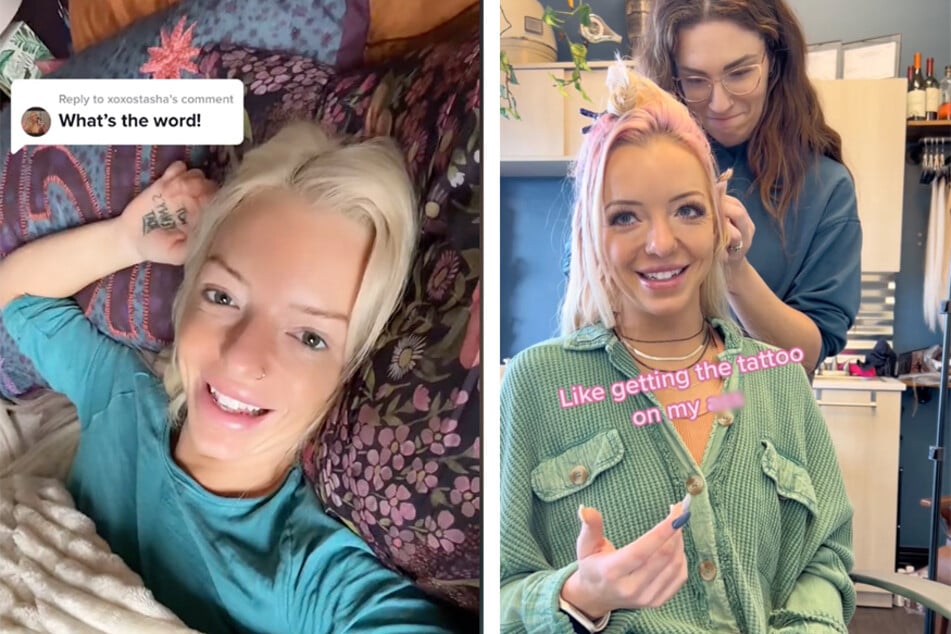 Sometimes, being young serves as an excuse to be dumb, but one TikTok user's tattoo fail has some scratching their heads – while also stemming their intrigue.
In a video posted by TikTok user Sydney Jo, the woman is seen sitting in a hair salon while her stylist is seemingly working on her hair extensions.
Then, she's heard telling the stylist about her "top five biggest regrets from [age] 28," adding that one is "getting the tattoo on my a**. Spelled wrong," leading her stylist to burst into laughter. Sydney can't help but to join in before her stylist admits: "I forgot about that!"
While the TikToker failed to share what that tattoo was, it didn't stop other social media users from commenting to ask what word she had spelled wrong.
However, Sydney Jo did provide a bit more context in a follow-up video.
TikToker details tattoo fail that's "not a word"
In a follow-up video, Sydney Jo replied to a comment asking "what's the word" she had tattooed on her butt wrong.
"So, it's not a word, it's a rapper's name," the original poster (OP) dished while admitting "that sounds so awful" before breaking into a fit of laughter.
"I'll never say who, though."
It seems some tattoo fails are better left in hiding!
Cover photo: Collage: Screenshot/TikTok/xosydneyjo