Tattoo-obsessed Uber driver reveals head-to-toe transformation
Narberth, Pennsylvania - At 30 years old, Caleb Hendrickson finds himself tattooed from head to toe. He has no regrets, though, as he proudly shares his remarkable transformation!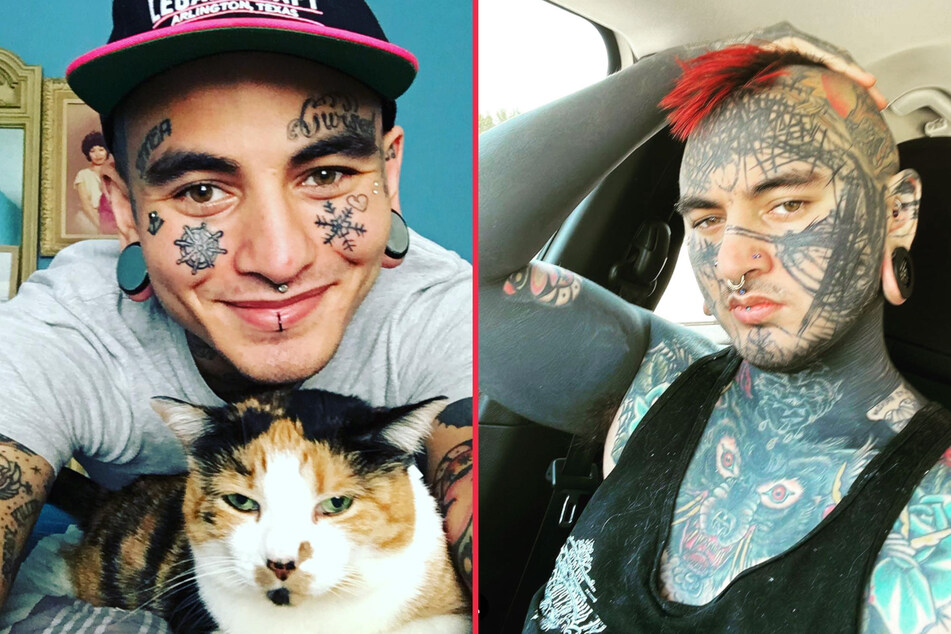 Henrickson shares his extensive collection of tattoos on his Instagram account, working as an Uber driver to pay the bills.
Having spent more than $20,000 on tattoos, he can't help but think back to the younger, less-inked version of himself captured in photographs.
The tattoo enthusiast, who has now covered over 95% of his body in tattoos, spoke with the Daily Star about the fact that he "can't stand" the way he used to look.

"I do have old photos... but I can't stand looking at my old self," he said. "I wasn't in control of my own fate and now I am in a sense. It's hard to depict really. I'm very happy with the outcome."
Henrickson shared some comparison shots with the outlet, showing off the transformation he has undergone since beginning his tattoo journey.
Uber driver Caleb Hendrickson found inspiration from dad's tattoos
Hendrickson went on to explain that his dad's sleeves were the initial inspiration for his own tattoo journey. Despite inspiring his transformation, his family apparently "hates how far I've gone with my tattoos."
It isn't only his family who seem to have a problem with his new look, though. According to Caleb, he is regularly discriminated against when applying for jobs. He said that he's even had interviews canceled as soon as he walks into the room!
This is what led him to become an Uber driver in the first place because, he explained, "[as] an Uber driver, most people just think I look cool."
"The best thing about how I look is that I feel more like me," " he said. "And my message to people that tell other people not to get tattoos is to stay in your lane."
Cover photo: Collage: Screenshots/Instagram/@blvkscratch