Tattooed couple details their buzzworthy origin story that led to "I do!"
Canada - There's nothing like finding your forever love in your tattoo artist!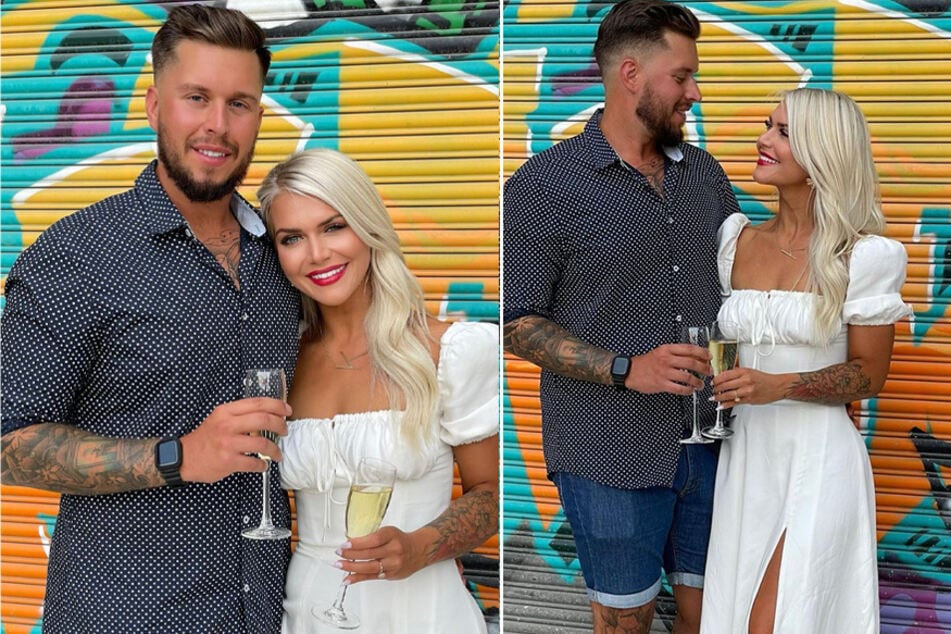 Nothing says "love at first ink" like falling head over heels for a tattoo artist after they ink a heartfelt tribute onto one's body!
That's precisely what happened with Olivia Johnson and her tattoo artist husband, Kyle Johnson.
In 2019, Olivia ventured into Kyle's studio to get a tribute tattoo for her late grandma. After Inking his future bride-to-be for the first time, he didn't even charge her. However, he didn't ask her out, either.
Speaking about the conundrum, Olivia told Southwest News Service that Kyle is "very shy. He didn't charge me for the tattoo but didn't say anything else. So, I then sent him a message to ask him out," per the New York Post.
However, it didn't take long for love to blossom from that point on, as Olivia and Kyle went on their first date shortly after, and moved in together a few months later.
A year later, Kyle proposed to Olivia on Isla Mujeres, Mexico.
Given how monumental tattoos were to the foundation of their relationship, they opted to ink each other's initials on their ring fingers on their wedding day.
Of course, tattoo artist Kyle designed each tat.
"I have a 'K' that is very dainty. Kyle has a bold 'O.'" Olivia shared. "We posed for the pictures on our wedding day and Kyle drew them on but we had to get it done properly the next day because there was just not enough time."
The couple also got inked with matching bee tattoos in honor of the tattoo parlor they share, called the Hive Tattoo & Co.
Cover photo: Collage: Screenshot/Instagram/oliviaevaalexis