Tattooed "demon" fights back: I'm not "a criminal"
London, UK - He's addicted to tattoos and extreme body jewelry, but Mattia Muratori, who calls himself a "London Demon," wants others to know that he's not a bad person for it.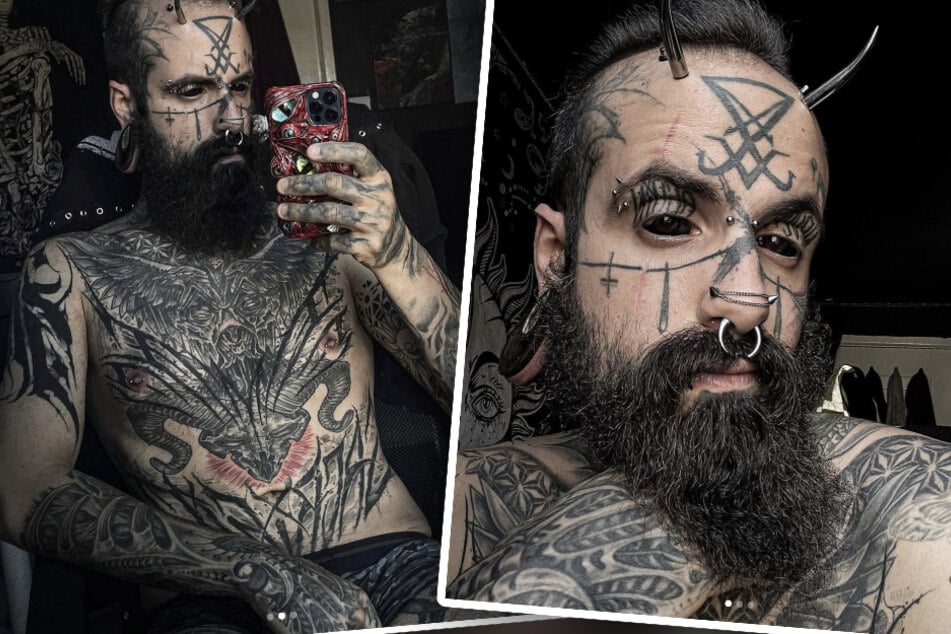 Mattia is originally from Italy, but now lives and works in the British capital.
He has always had to contend with prejudice because of his appearance. The 27-year-old not only has a forked tongue, but also tattooed eyeballs, pointed ears, and a nearly five-inch-long devil horns on his head. Muratori also has a spider implant under his chest and extremely gauged ears.
He told the DailyStar he's not a Satanist, although he has the seals of Lucifer inked on his forehead.
He also stressed that people with the urge for extraordinary body art are no different from others.
"Learn to accept and be kind, and stop thinking that everyone who has tattoos is a criminal," the Italian native told the outlet.
Mattia Muratori defends himself against the haters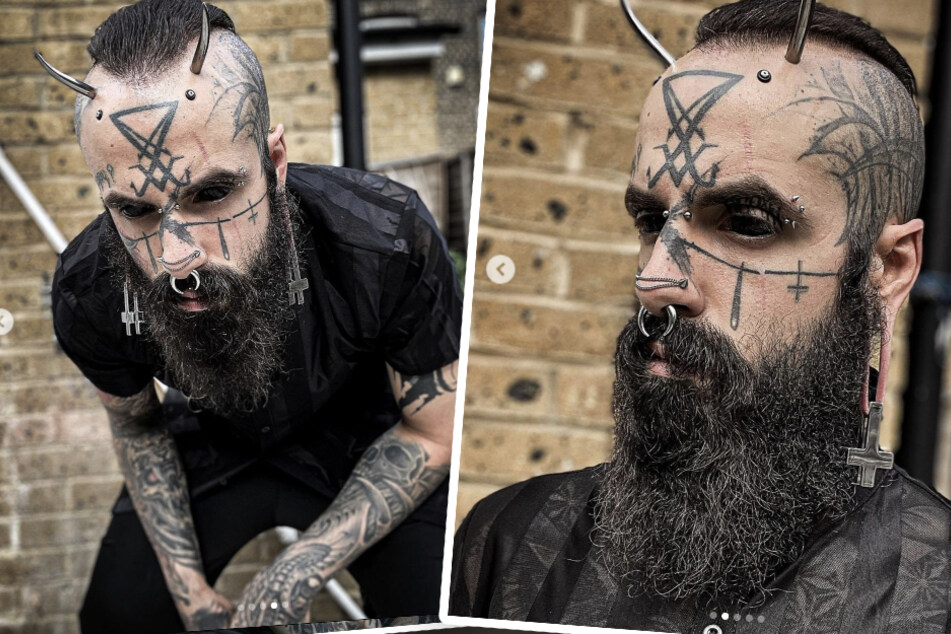 He got his first tattoo at the age of 18, followed by his first body modification at 25.
On several occasions, Muratori has been criticized in public for his appearance, but the 27-year-old countered: "As soon as you throw them, 'Do you think God will be happy to hear what you're saying to me right now?' they suddenly all shut up and go away."
Still, criticism or negative comments about his appearance leave a bad taste in the self-proclaimed London Demon's mouth.
"They're just selfish people who think they know better than everyone else, but they're probably deluded in their lives and show their frustration to other people."
Cover photo: Collage: Screenshot/Instagram/tenebra94official