Tattooed TikToker hits back at the "elder generation" for throwing shade
Devon, UK - A tattooed TikTok user is sounding off about the haters in her comments who tell her she'll hate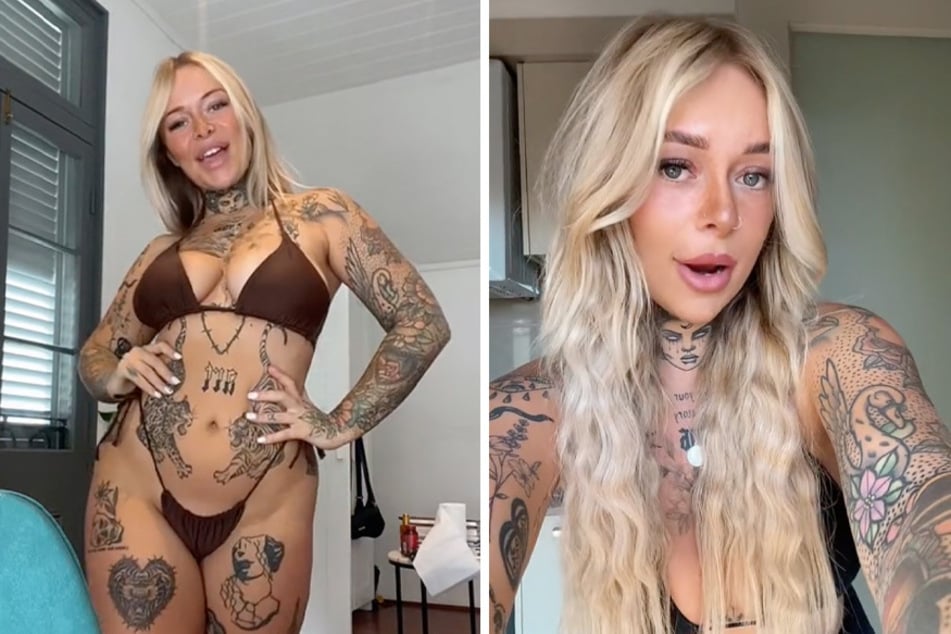 TikToker Taylor Paige Courtenay, known as @taypaigec, isn't shy about showing off her array of tattoos on her page.
With a slew of her videos racking up thousands of views, it's clear that people are fascinated with her look as many social media users praise the TikTokers ink in the comments below each video.
However, she also receives some hate from those who aren't about that tattoo life.
Some like to offer unsolicited advice and opinions, such as telling the TIkToker her ink won't look good when she's older.
Speaking about the age range of those who throw shade her way, Taylor told the Daily Star: "Unfortunately, it is a lot of the time, the elder generation."
"Personally, I think they see a young healthy female and obviously it was never the 'norm' to them to see a female with a lot of tattoos in very outstanding places back when they were younger," she added.
"So I guess they just presume that I haven't thought about my decisions and therefore 'I've ruined myself.'"
Speaking about how the public's perception of her inked out look has changed how she interacts, Taylor said: "I feel like I have to be overly nice, polite and smile more to show that – just because of my choice to get work done all over my body – it does not mean I'm a different person with or without them."
"One of my main aims is to talk and change older people's opinions on tattoos, how they're seen and the assumptions that come with it," Taylor said, and we're sure that tattoo community is here for it!
Cover photo: Collage: Screenshot/TikTok/@taypaigec