What tattoos dreams are made of! Hilary Duff and assistant ink "chaos and good vibes"
New York, New York - To celebrate their long-lasting friendship, Hilary Duff and her devoted assistant Lauren got matching tattoos during the middle of a blackout.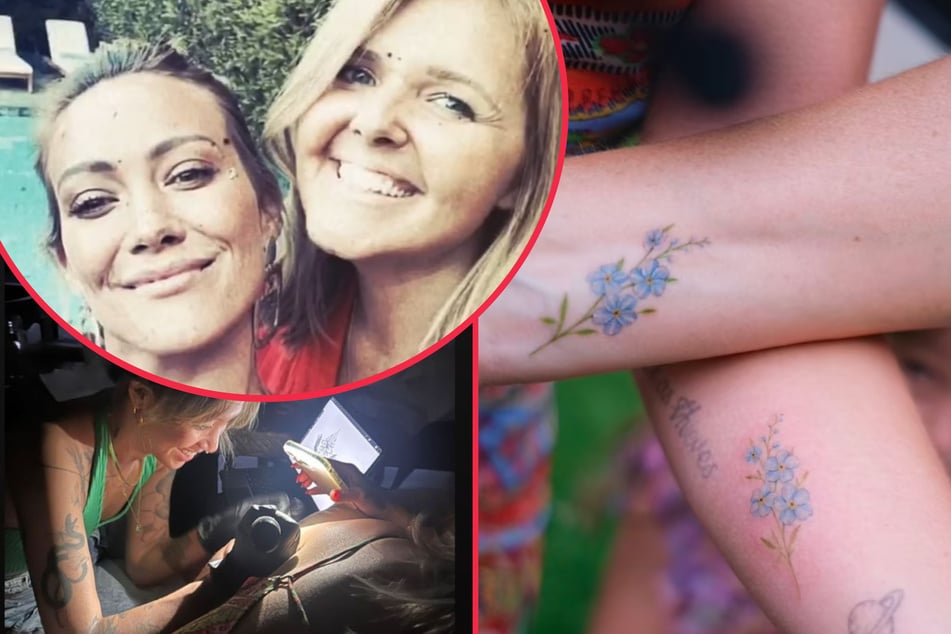 The How I Met Your Father and Lizzie McGuire star started working with Lauren, who goes by @lowenban on Instagram, in 2012. More than ten years later, the pair are going so strong that they're celebrating in permanent style.

As seen in an Instagram story reposted by Victoria Do, a tattoo artist who works for Big Bang Tattoos in New York City, the decision was made on Sunday night during the middle of a power outage. The post shows someone, who we can only assume to be Hilary Duff, getting tattooed by Victoria.
Captioned, "No electricity just chaos and good vibes," and tagging Hilary Duff, the post was originally shared by Matthew Koma.
What did Hilary Duff and her assistant get tattooed?
Hilary Duff and her decade-long dedicated assistant Lauren got two forget-me-not flowers tatted on their arms, one each. The inked flowers act as a symbol of their devotion to one another, and likely their growth.
The IG stories have since disappeared from Victoria Do's Instagram account, but it seems that Hilary Duff got another mystery tattoo during the same session.
This mystery ink seems to have been needled into her back, but sadly we don't know any more than that.
Hilary Duff and Lauren's tattoos aren't the first time they've shared their devotion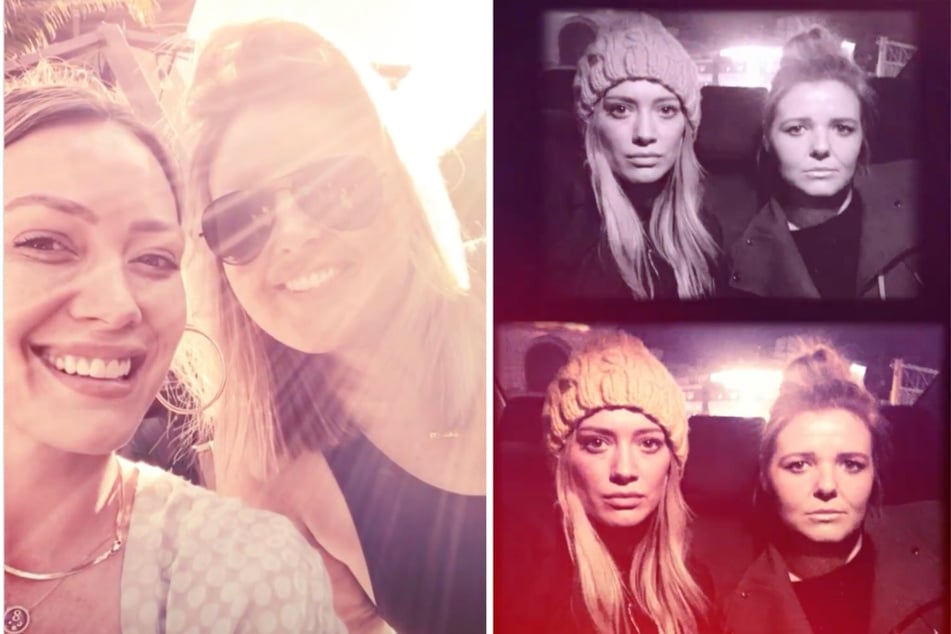 This isn't the first time the duo have proved their bond.
In 2020 Hilary Duff shared her immense love and affection for Lauren in an Instagram post. She wished her assistant a happy birthday, and thanked her for being a "great friend."
The post was littered with adorable pictures of the pair, showing them together with friends and family. The former Disney star also listed a vast assortment of things that Lauren had helped her with over the years.
"I can't put into words what a great friend you are to me and how these last 8 years would look so completely different without you," she wrote, "but it really seems unimaginable!"
"You have moved me into 100 apartments, taken Luca to do all the fun things while I had to work, made me part of your family (actually), answered every time I needed a friend, corrected all my typos, stopped me from adopting every dog in Los Angeles, and just been so fucking solid through and through."
Now, that the pair has gotten tatted-up together, Hilary and Lauren's friendship seems as undying as ever!
Cover photo: Collage: Screenshot/Instagram/@hilaryduff/@victoriado