TikToker dishes on tummy tattoos and self-love in the name of hot girl summer
A viral TikTok by a tattoo enthusiast has resurfaced just in time for hot girl summer, serving as a reminder that ink trends are for all body types.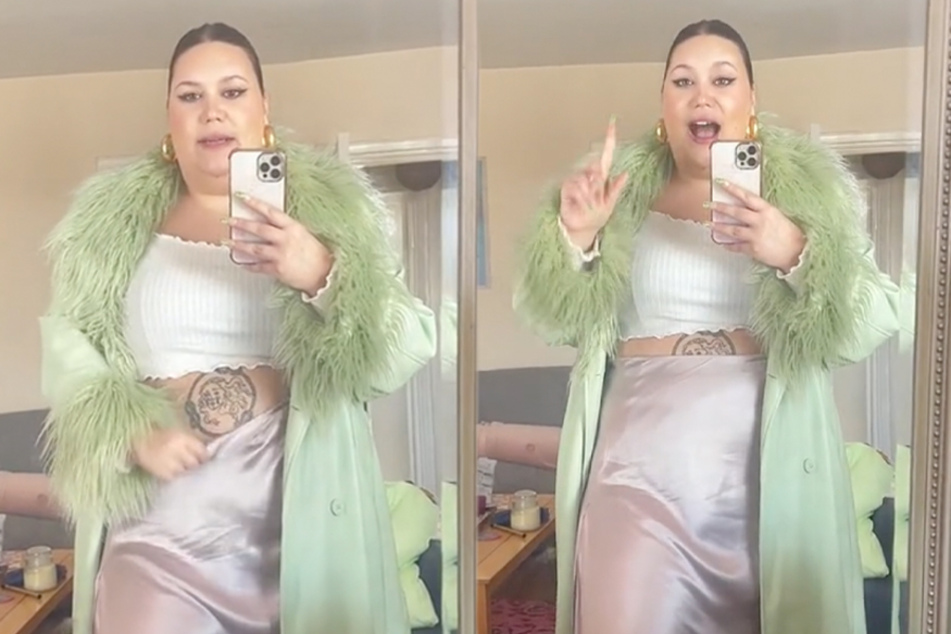 There's nothing like revamping your wardrobe for the summer, and TikTok user @mskarinae has valid tips for tattoo enthusiasts of all body sizes in a resurfaced video that's making its rounds across social media once again.
In the clip simply captioned, "Tummy tats on chubby bellies," the fashion-forward tattoo enthusiast starts by saying: "Friends, I'm here to bring you a trend alert, especially for my chubby girls, gays, and theys."
The TikTok user then dishes about a fashion trend that's sure to take summer 2023 by storm:
"Tummy tats. Tummy tats for the summer. Hot girl summer, makeout summer, whatever we're calling it," the TikToker says.
"I want chubby bellies with tummy tats. Not like a sternum," she specifies, adding that while "those are hot too," she's talking about a "full belly tat."
"It looks so good in a crop top, I cannot wait to wear this out all summer. I need to see chubby bellies with tummy tats," she says, adding, "It is going to be the hottest accessory, so go and get yours now."
What's not to love about a fashion trend that pairs tattoos with body positivity?
Cover photo: Collage: Screenshot/TikTok/@mskarinae