TikToker gives tattoo tour featuring ink by "a drunken man named T-Bone"
One TikToker's tattoo tour took a turn for the "what?" after she admitted one of her tats came from "a drunken man named T-Bone."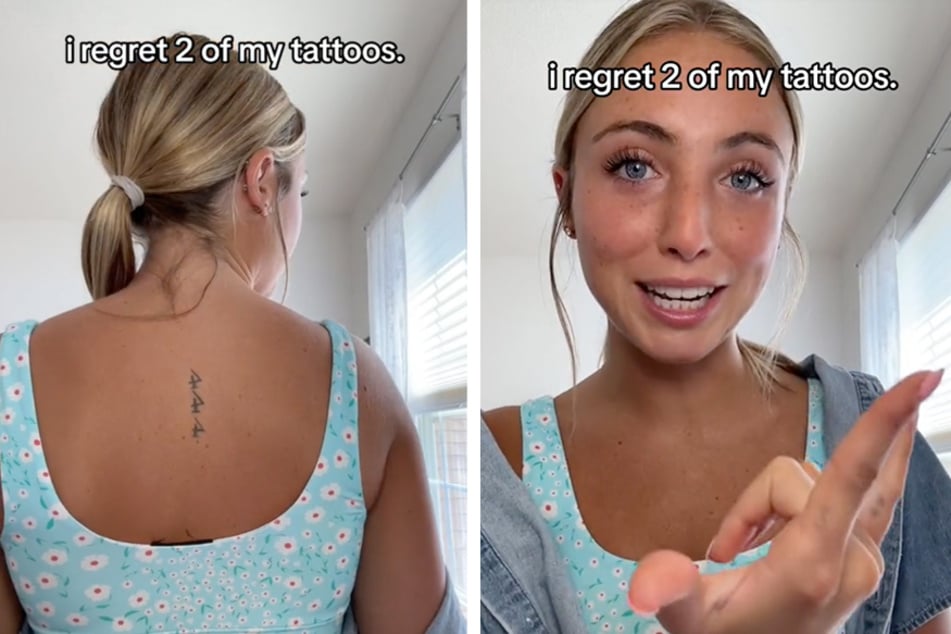 Some tattoos are well-thought-out while others stem from can't-miss opportunities that are likely rooted in FOMO.
Take TikTok user @katiehub.org, for instance. In a recent video with nearly half a million views, she gives her followers a tattoo tour of all but one of her pieces of ink.
While the collection she's racking up seems to be on the dainty and delicate side, it was one key piece of information around a specific back tat in particular that has viewers busting into fits of laughter.
In the clip, Katie starts by showing off her back tattoo, which includes three "4's" in a row on her spine: "First we have my fours. They're crooked, because they were done by a drunken man named T-Bone," she says.
The video then quickly pans to her other tattoos, such as a sprout on her arm, butterflies on her rib cage, and a few stick and poke tattoos from age 15, which she warns against: "Don't do it, kids."
TikTok users react to the tattoo by T-Bone
However, many in the comments section couldn't get over the T-Bone reference, with one TikTok user writing, "BRO 'a drunken man named t-bone,'" while another said "not t-bone."
One TikTok user seemed to know the T-Bone that drunkenly tattooed Katie, commenting: "OMG ik T bone too! Is your T bone from Philly?"
You know what they say: every tattoo has a story!
Cover photo: Collage: Screenshot/TikTok/katiehub.org