TikToker wins "dumbest tattoo" challenge with her hilariously suggestive ink
Internet - When Maria Avery saw a trend going around TikTok asking people to share "the dumbest tattoo that you've ever gotten," the 22-year-old knew it was her time to shine.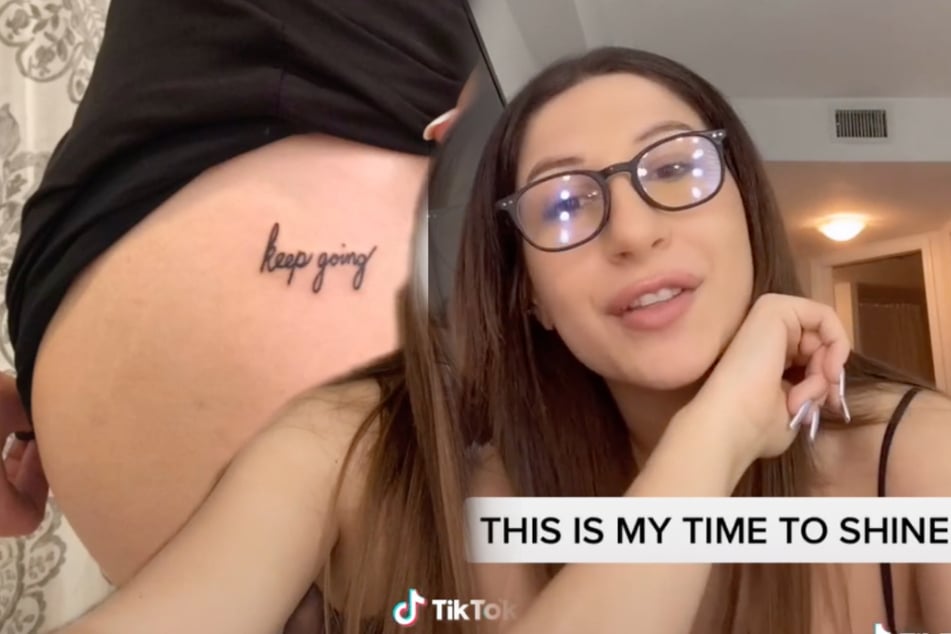 The hilarious video in which she revealed her "dumbest tattoo" has so far racked up more than 437,300 views.
Maria explained that she was browsing Pinterest when she was 18 and felt inspired by the motto "Keep going." So much that she decided to get it tattooed on her body.
Nothing unusual there – it's a pretty common saying that shows up on everything from posters, to t-shirts.
However, out of all places, she chose to have the quote inked just above her butt cheek!
"My family saw it and were like, 'It looks so sexual, get it removed,'" the TikToker says in her video.
But she thought she could fix it, and a year later, added the word "forward" to the phrase, which only made matters worse.
Ironically, her tattoo artist even said at the end of the session he was hoping he wouldn't have to change the sentence to "keep going harder."
Maria shares piece of advice with her younger followers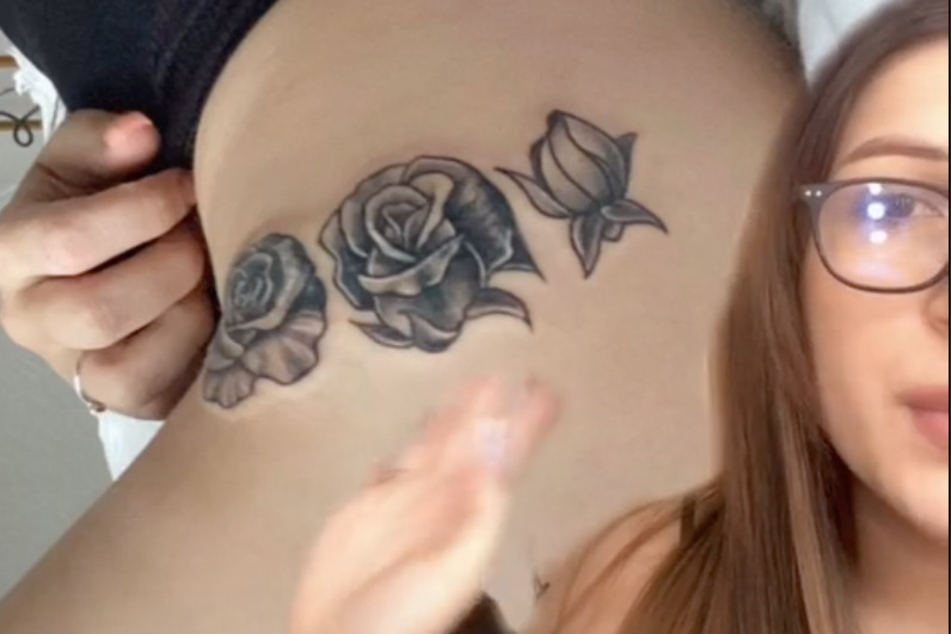 She decided she had to cover the mishap up in one way or another, and went for a flower inked on top of the quote, which worked surprisingly well.
"I've covered it up now, it's beautiful, but don't get any tattoos at 18 off Pinterest," is Maria's advice to her younger followers.
Many users took to the comment section to share their own, similarly embarrassing tattoo stories.
"When I was 17, I wanted a tattoo 'don't stop' at the same place," one wrote. "I did the same thing. Mine is an arrow that says 'keep aiming'," another chimed in.
Maria is far from the only one whose dream tattoo turned out to be a complete fail. 25-year-old TikToker Leah Holland went viral last month, sharing her tattoo had turned into a literal nightmare due to the coronavirus.
Cover photo: Screenshot/TikTok/mariaavery