Vampire lady warns body mod admirers about following in her footsteps
Guadalajara, Mexico - A self-proclaimed vampire lady just set the official world record as the woman with the most body modifications, and she has a message for anyone interested in following in her tattoo and body mod footsteps.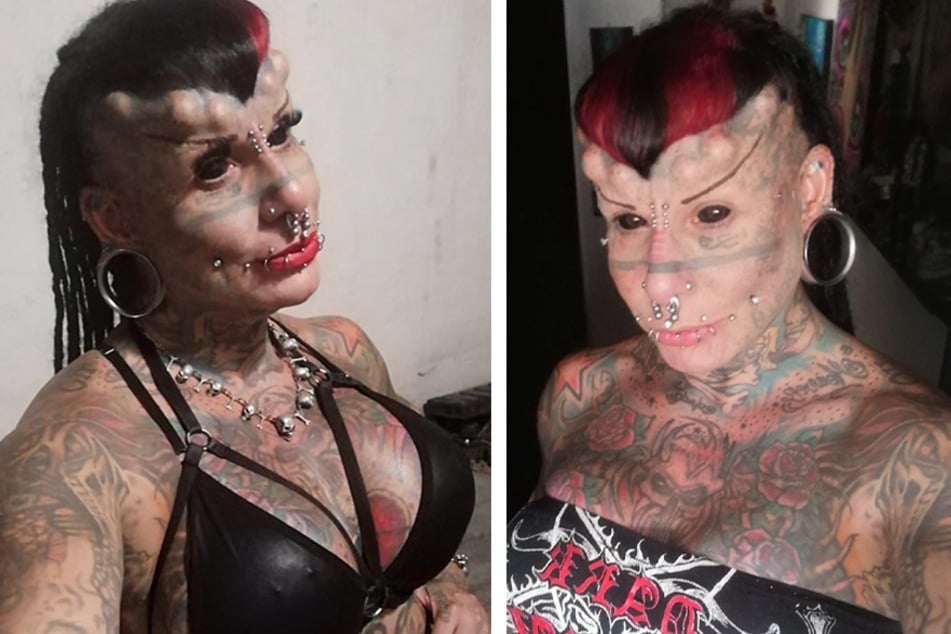 Maria José Cristerna started her body modification journey at the age of 14. Now, she has a total of 49 body modifications and 99% of her body inked.
Her mods include implants in her arms and face, along with a split tongue, piercings, gauged earlobes, vampire-like teeth implants, and tattooed eyeballs.
The enthusiast recently set the Guinness World Record for being the woman with the most body mods in the world. But despite the accolade, Cristerna had a message for anyone else embarking on a body modification journey of their own.
In a video interview with Guinness World Records posted on YouTube, the self-proclaimed vampire lady said,"The advice I would give is that you have to think about it a lot as it is irreversible."
She continued, "I love the way I look, but you have to understand that there are young people who are very open to tattoos and piercings and everything."
Cristerna said that because body mods and tattoos are becoming trendy, she worries that people will get them to be fashionable, and regret it later on.
"You have to think about it very hard in order to love it and be able to defend it your whole life," she advised those who want to modify their body in any way.
Regardless of her public warning, Cristerna said so long as she feels "well and my health allows it, I'll carry on" modifying and tattooing her body.
Cover photo: Collage: Screenshot/Facebook/maryjose.cristerna