What's the deal with semi-permanent tattoos?
Realistic temporary tattoos seem to be all the rage, but why?
By now, you've probably seen ads on your Insta or TikTok feeds of realistic, semi-permanent tattoos.
Brands like Tattly, Momentary Ink, and more have cashed in on this commitment-free idea, making those with real ink wonder: why would anyone spend their money on a tat that will wash off or fade?
The answer to that is in the question itself.
Temporary tattoos lack the long term commitment that comes with permanent body art, with the ink lasting anywhere from two weeks to 15 months if done by professionals at places like Ephemeral Tattoo.
This gives people who are wary of tats the chance to experience the look and feel of a tattoo in realistic way.
Whether you're indecisive by nature or aren't fully sold on an ink-ling you have, temporary tats give people the freedom of expression before taking the forever plunge.
After all, tattoo removal isn't cheap nor is it fun to endure.
Here are three reasons to invest in semi-permanent ink before the real deal.
Reasons to get a semi-permanent tattoo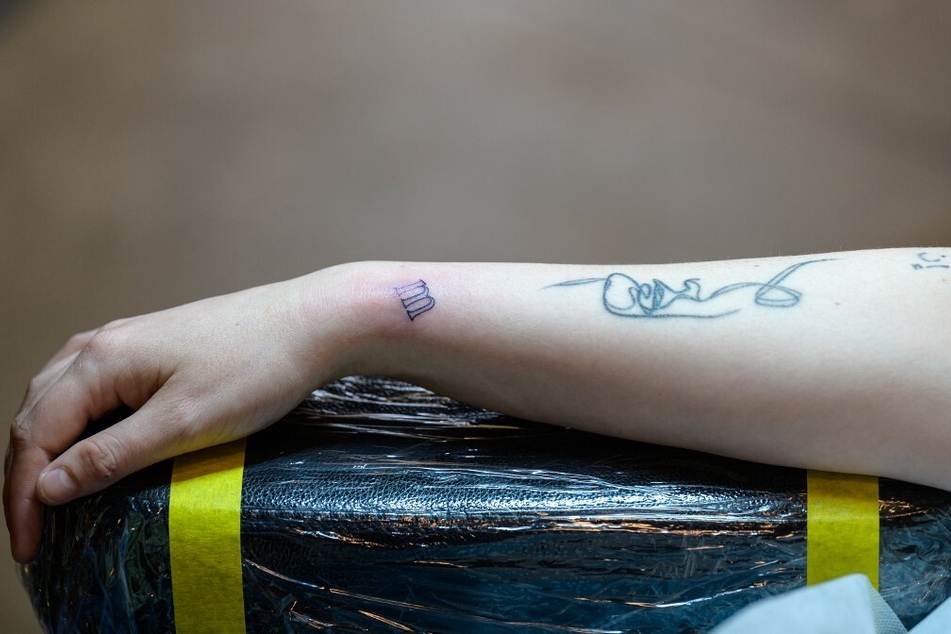 Picking out what ink you want tatted on your body for the rest of forever is easier for some than others. Even if you've started an ever-expansive collection of permanent tattoos, choosing which one will be next (and where) can be anxiety-provoking and time-consuming.
Temporary tats give you the freedom to try out designs you're vibing with in different areas, so you'll be 100% confident in your ink if and when you get the real thing.


Tattoos aren't for everyone. For those who have yet to take the plunge, temporary tattoos allow the ability to take the idea of getting inked on a trial run without the full commitment.

Say you've always loved four-leaf clovers, but aren't sure you're sold on getting one permanently etched into your skin. With temporary tats, you can place the design in the location you've always dreamed of, and feel out if it's worth committing to forever.


Not every tattoo was created equally, and the same rings true for temporary tats. Have you ever found yourself wishing you had some ink to spice up a 'fit for one night only?
Perhaps you're attending a costume or Bachelor/Bachelorette party with a theme that just begs for body art.
Most people with permanent ink will admit their tats makes for a great accessory, and temporary tattoos give those without any the freedom to dress a "lewk" up or down in a commitment-free way.
Whether you commit to the semi-permanent life forever or move to get the real deal is totally up to you!
Cover photo: SPENCER PLATT / GETTY IMAGES NORTH AMERICA / Getty Images via AFP